Review: Sony A6600
Three years is a long time in the world of technology - just look at the gap between 2016's A6500 and 2019's A6600 as an example. When the A6500 launched, it was packed with innovative features like 4K 30 fps video, 11fps shooting speed, in-body stabilisation and face-and eye-tracking. At the time these specs were truly class-leading, but now? Well, times have changed.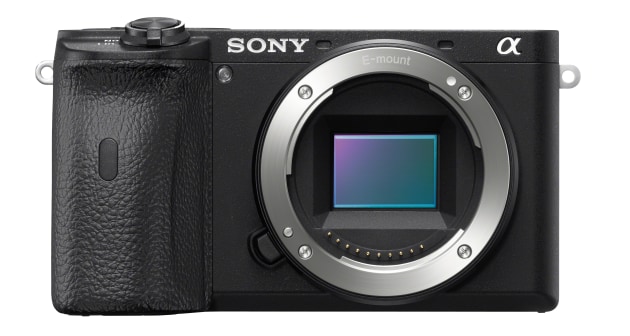 Today there's a bunch of excellent APS-C cameras on the market - the Fujifilm X-T3 (and more recently the X-T4), Canon's impressive EOS M6 Mark II, and Nikon's Z 50. Where once Sony's flagship stood alone, today it's a crowded marketplace and the margins are tighter than ever, especially so when it comes to price. Let's take a look.
Body
The first thing you'll notice when you pick up the A6600 is it looks very similar to its predecessor. There's a much bigger grip, which not only makes the camera easier to hold, but also fits a bigger battery – it's the same Z-series battery as found on the full frame Sony cameras like the A7III and A7RIV. If you already shoot one of these bodies it's a nice addition, but it also has the added bonus of hugely improving the battery life.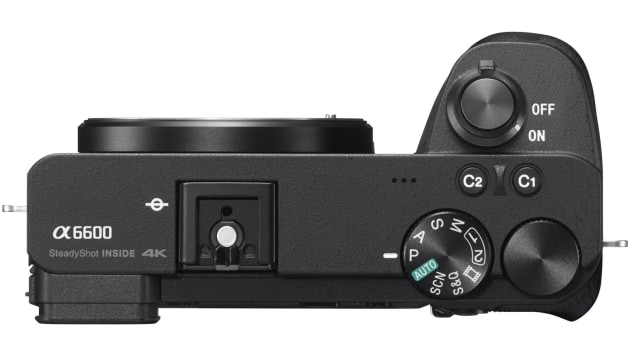 You now get 810 shots on a charge, and in use I found this about right – I've taken about 600-odd shots for this review, and the battery life is still at 30 per cent. This also beats all of those rivals I was talking about earlier, including the X-T3 (390 shots), M6 II (305 shots) and Z 50 (300 shots) easily.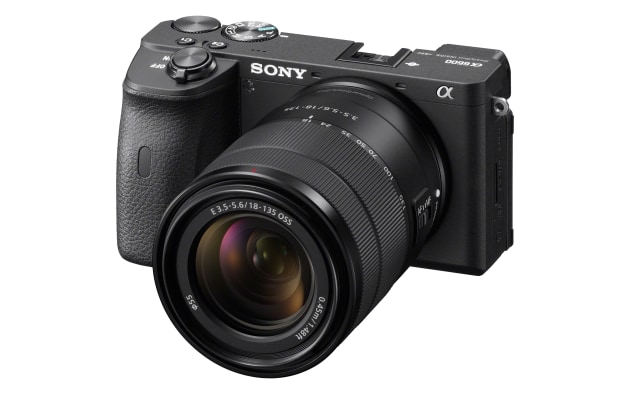 Otherwise, The A6600 has the same button and dial layout as before, which means it's still missing a joystick – a feature I've come to rely on heavily and definitely missed here. Instead, you can use touch to focus on the rear LCD, or use the less-intuitive jog dial. Other features are welcome - there's headphone and microphone ports (a first for the series) and weather sealing.
I'd love to see a front dial for changing aperture in aperture priority mode as found on the full-frame cameras, and finally I think the omission of a second card slot is a missed opportunity – especially so because the single slot is a slower UHS-I slot meaning you may hit the buffer relatively quickly (as I found while shooting birds at the local lake.)
Autofocus
Autofocus is where Sony's cameras continue to set the benchmark, and as you may expect, there are few surprises here. Sony's Real-time Tracking autofocus technology isn't entirely new, but it is very effective in the A6600, and is easily able to track a subject and focus on them even when they turn their backs or are otherwise obscured.
It's also possible to swap seamlessly between face detection, eye tracking and object tracking when in real-time tracking mode. This can make the EVF appear very busy as the area in focus shifts between the three options, but is reassuring once you see how effective it is at holding focus in just about any lighting conditions.
One of the headline features of the current generation of Sony cameras is Animal Eye AF, and although this only works with dogs and cats currently, it is amazingly sticky – and was able to follow my cat Hank as he moved his head around with no issues.
The downside is tracking AF is disabled in Animal Eye AF mode, which makes it a little less useful than you may think - it must first be disabled if you want to switch to tracking AF to freeze the action of a running cat or dog. You also need to change between Animal and Human AF modes via a visit to the menu, although I imagine a software update could change this and let the camera switch between modes automatically.
But regardless of the above, combining the tenacious AF with the ability to shoot 11fps bursts gives you a camera that's very effective at capturing fast moving subjects.
Image quality
Inside the A6600 is a 24.2MP sensor, the same as the one in the Sony A6400 and the Sony A6100, the entry-level model that was announced around the same time as the A6600. It may be a little dated, but this is still a great performing sensor that delivers plenty of detail and nicely saturated colours without looking unrealistic in both JPEG and RAW.
You'll start to notice noise above about ISO 6400, but this is on par with most APS-C sensors I've used. I'd read it was worthwhile turning on Dynamic Range Optimiser and setting it to Auto, as this feature does a better job of balancing out shadows and highlights than with it set off. I tried it both with and without, and can recommend it, as the camera does have a tendency to underexpose slightly without it.
Finally the in-body image stabilisation is an excellent feature to have in a camera so small, and may be enough of a selling point to upgrade from the A6400 for some users.
Video
The video features of the A6600 are much the same as on the A6500, with 120p and 100p Full HD modes using a 1.14x crop, and 30p 4K using a 1.23x crop. You also get picture profiles and log capture, but at 8-bit.
One feature that is new is the addition of autofocus tracking while shooting video: I found it generally quite solid, and you can see the camera tracking the face and eye while you're shooting which takes a lot of the difficulty out of shooting moving subjects in video.
The wrap up
The Sony A6600 is a feature-packed camera, but it's not without its frustrations. The autofocus is excellent, the stabilisation is fantastic, and its battery life is nearing DSLR levels. But you can't help but think it's not the huge jump over its predecessor many were hoping for – after all, it shares the same image quality, sensor and frame rates as the A6400, which retails for $1,759, compared to an RRP of $2,399 for the A6600 (although it can be found for slightly less).
Combine this with an increasingly competitive market that offers some truly outstanding APS-C cameras, and it leaves the A6600 as not quite the home run I thought it would be. But if your photography often involves fast moving subjects and low light, you'll find a lot to like with the A6600. 
More images