Review: Pentax K-3 Mark III
We've heard it for the last couple of years; DSLRs are dead and mirrorless is the future. But not all photographers are so keen to jump ship and dump the mirror for a variety of reasons such as battery life, build quality and the fact that they may already be hugely invested in lenses for their DSLRs.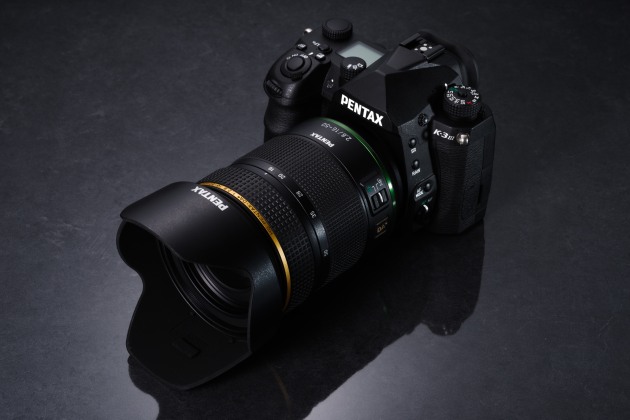 Well, there is one brand hanging doggedly on to the DSLR dream and that is Pentax, who have just released its newest camera, the K-3 Mark III that takes over as the flagship APS-C sensor model from the Mark II, which was launched all the way back in 2015 - yes, six years ago!
After such a wait in between the new camera and its predecessor, there is a lot of pressure on Pentax to make big improvements, so has the brand come up with the goods?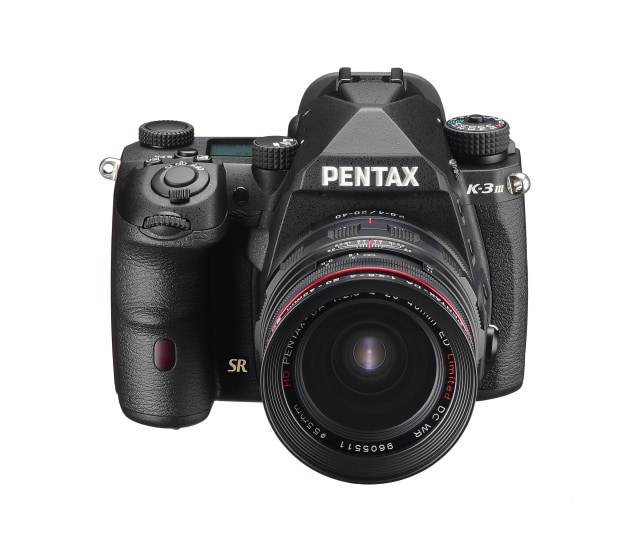 On the inside
At the heart of the K-3 Mark III is a 26-megapixel (25.7 effective megapixels) CMOS APS-C sensor. This is obviously smaller in size and resolution than the 36-megapixel K-1 Mark II, which is Pentax's full-frame DSLR and is perfect for landscape photography.
While 26-megapixel may not seem like a huge leap forward over the Mark II, the maximum file size of 6192x4128 pixels does mean photographers will be able to make big prints or crop in on images without massively compromising image quality.
Paired with that 26-MP sensor is Pentax's PRIME V imaging engine and this combination enables the K-3 Mark III to be Pentax's fastest ever DSLR. In fact, the K-3 Mark III offers up to 12 Frames Per Second (FPS), and this improves hugely on the Mark II, which only offered 8.3 Frames Per Second and the sluggish K-1 Mark II, which offers 4.4 Frames Per Second.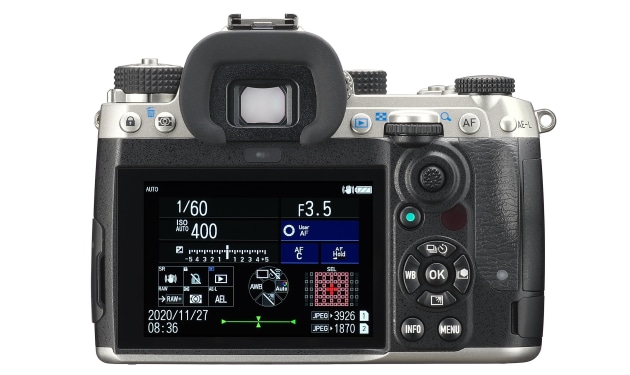 For the first time, Pentax now has a camera that will deliver speeds fast enough for sports and wildlife photographers - even for those who shoot action imagery on a professional basis. Granted, 12 FPS isn't as fast as dedicated professional bodies like the 1DX or Sony a9, but that is of course reflected in the price-tag.
What's more, the K-3 Mark III can maintain this speedy burst rate for up to 37 frames JPEG or 32 RAW allowing action photographers to capture split second sequences, whether it be a photo finish on the track or a can't-miss wildlife moment.
Autofocus
Of course, speed is nothing without precision so it's no great surprise that Pentax has overhauled its autofocus system for the K-3 Mark III. Onboard, the SAFOX Phase Detection set-up delivers 101 AF points (25 of which are the more sensitive Cross Type) and this is another big improvement on the Mark II which only offered 27 AF points in total.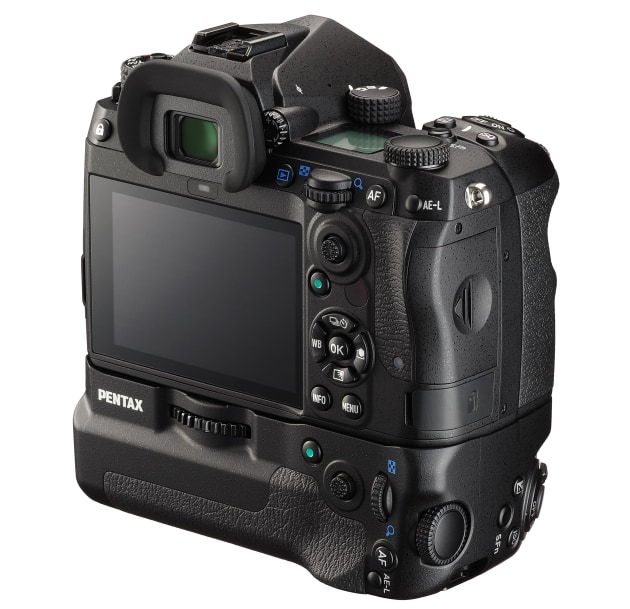 The AF is designed to perform well in low light conditions and can operate down to -4EV, which further reinforces the K-3 Mark III's credentials as a 'in the field' camera.
Having used the Mark II in the past, I can confirm this is a big improvement over the Mark II and the Phase detection system is also much faster and accurate, particularly when in Continuous focus and tracking subjects in the scene. In the photography hide, this improved speed makes a big difference and, having used both cameras, I can confirm my 'hit rate' with moving subjects is much higher with the Mark III. 
The body
Faster speeds and improved autofocus are great, but there's another reason photographers buy Pentax, and that's because they are built like tanks, with the K-3 Mark III design sticking to that script.
Featuring a tough magnesium alloy body, the Mark III benefits from extensive weather sealing to keep dust and moisture out. If needed, the K-3 Mark III can operate in temperatures as low as -10°C and also benefits from a DRII (Dust Removal) mechanism that will banish dust particles from the sensor so that it doesn't impact on image quality.
One advantage DSLRs still hold over mirrorless cameras is that battery life is always really good and the K-3 Mark III offers 800 shots on a single charge, although this can be drastically improved if you pair the body with the option battery grip. What's more, the Mark III's shutter mechanism is rated to withstand 300,000 actuations so this is a camera that is going to last you for years.
One of the most likable things about the K-3 Mark III is the number of buttons and dials on the body. Along with the mode dial, there is a front and rear control dial and an extra feature dial on the top plate, next to a big LCD screen that is illuminated and offers exposure info.
All the dials and buttons can be customised to your liking and, although this can take a while to set up, once it's done, you're good to go. Even the colour coding of the Menu tabs can be changed, so if you like geeking out over details, the K-3 Mark III will be to your liking.
One area the K-3 Mark III does fall down in is its LCD screen. While the main screen is a decent size and features touch-screen technology that allows users to establish a focal point when in Live View mode, the design of the screen is fixed. This is a shame as a vari-angle or tilting design would have made setting up awkward low/high compositions much easier.
That said, the resolution of the screen is high and there is also an Outdoor Viewing setting that enables users to alter the brightness to make it easier to view in the bright sunshine. The feel of the camera is great, and this is important as if you are shooting wildlife for example, the chances are that you'll be using a long lens so a good grip
is essential.
The sensor
While the K-1 is better suited to landscape photography thanks to that 36-megapixel sensor, the K-3 Mark III does a great job for wildlife shooters thanks to that APS-C sensor that carries a 1.5x crop factor and this will turn a 70-200mm telezoom into a 105-300mm lens - getting the photographer closer to their subject. The K-3 Mark III even offers an additional 1.3x crop feature that will get you even closer to subjects, although it should be noted that you lose some pixels in this set-up.
Using long lenses can mean the risk of camera shake is greater, but Pentax has this covered thanks to the inclusion of In Body Image Stabilisation, with the K-3 Mark III packing a 5-axis system that offers 5.5-stops of compensation to make sure everything is steady, and this also helps when photographers are shooting in low light, too.
Image quality
When it comes to image quality, the K-3 Mark III impresses, delivering frames full of detail and dripping in that renowned Pentax colour science, which are free from unwanted colour casts. I shoot in RAW and the K-3 Mark III allows you to record RAW in DNG or PEF format.
When processing files I found that overexposed Highlights could easily be rescued and the same went for revealing detail in areas of shadows. Although the Pentax vast ISO range that features an eye-watering ceiling of ISO 1600000, it's not likely many photographers will need to take advantage of this, and digital noise is well controlled in the typical parameters of ISO 100 to ISO 12800.

Photographers can make an instant back up of their images thanks to the K-3 Mark III offering not one, but two SD card slots, or they can choose to record images to one card and video files to another.
Video
On that, Pentax has also improved the video specs and the Mark III can shoot ultra high-quality 4K footage at 30p, plus there's ports for headphones and an external mic so if you're the sort of photographer that likes to shoot the odd movie in between stills, then Pentax has you covered.
The wrap-up
Faster, more advanced and tougher than ever before, this is Pentax's speediest camera to date and the K-3 Mark III offers a genuine alternative to wildlife photographers who want to stay with DSLRs rather than move over to the mirrorless movement.
Any preconceptions that the APS-C sensor makes this camera any 'less professional' should be tossed aside as it is packed with features that make a big difference out in the field and it is built to take the knocks of everyday use.
That said, while great, it's not completely perfect due to that frustrating LCD design and a premium price-tag. However, this is a camera that will last for years so the overall value is fairly high and for those photographers already invested in Pentax lenses, upgrading to the K-3 Mark III should be a no-brainer. ❂
More images