Review: Olympus OM-D E-M1X
Olympus' new lightning-fast OM-D E-M1X is here, with its sights set on sports and wildlife shooters wanting speed but not size or weight. So is this new 'big' Micro Four Thirds camera the best tool for the job?
Olympus is not a company that does anything in a rush. Consider the Japanese company's newest camera, the OM-D E-M1X. It's been more than two years since the last Olympus flagship pro camera was announced, the E-M1 Mark II, and in the intervening years we've seen a big change in the industry. Almost all the other major camera brands now offer, or plan to offer, full frame mirrorless cameras, yet Olympus has doggedly continued to commit to the smaller Micro Four Thirds format.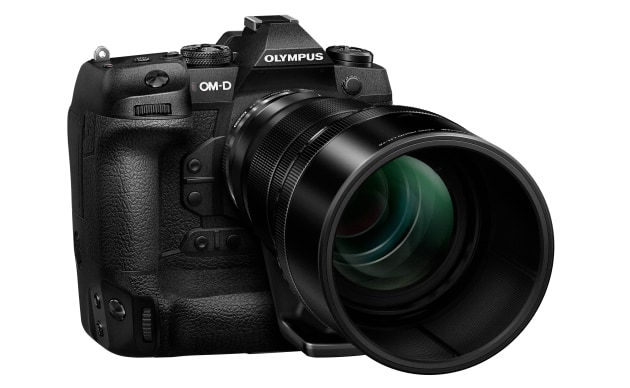 But in a way, this just makes Olympus' newest camera even more interesting. After all, Olympus was the camera company that introduced in-body image stabilisation, in-body sensor cleaning, Live View and a host of other technologies to market, and it has always focussed its attention more on usability and functionality than getting caught up in a sensor-size arms race.
Combine this with the size and weight advantages of Micro Four Thirds, and Olympus' track-record of excellent weather-proofing, and suddenly the company's targeting of sports and wildlife photographers makes a lot of sense. It's worth noting that the new OM-D E-M1X isn't intended to replace the E-M1 Mark II. Instead it sits alongside the E-M1, with both cameras marketed as Olympus' flagship bodies.
We were given access to the OM-D E-M1X at a two day event in NSW's Hunter Valley ahead of its global launch on 24 January 2019. As this was a pre-release camera, neither Adobe or Capture One support for reading Olympus RAW files were yet available, so the images below were edited to taste using the Olympus RAW converter and then converted to JPEG.
The body
Olympus cameras have always been well-designed ergonomically, and the new OM-D E-M1X is no exception. Putting aside the arguments for-and-against the built-in battery grip for just a second, in the hand the X provides a comfortable hold in both vertical and horizontal orientations, with a shutter button and dial for aperture or shutter speed cleverly available for use in each orientation.
The X is not a big camera, and actually felt considerably more agile in the hand than the images of it will lead you to believe. This is helped by a deep grip which meant my hands felt no fatigue, even after shooting for a full day, and without a strap.
Externally it is a feature-rich camera with all the buttons to prove it. I especially appreciated the dedicated AF controls on the left of the top panel, and I'm really pleased Olympus have also included a dedicated ISO button on the right of the top panel, a feature sorely missed on the E-M1 Mark II.
In-body image stabilisation has long been one of the most impressive features of Olympus' cameras, and with the company touting the stabilisation in the X as the world's best, long-term Olympus shooters should be as impressed as I was with its performance in the field.
Inside is a 5-axis sync stabilisation system that promises approximately 7.5 shutter speed stops of stabilisation when used in combination with a M.Zuiko IS PRO lens. When used with the excellent built-in ND filter (more on this below) I was able to handhold sharp 1s exposures at ISO 64. The other major benefit of the IBIS is for video, allowing for crisp, smooth shots even without a gimbal.
Unsurprisingly, the X is also dust, splash and freezeproof, with the weather-sealing maintained even when plugging in external sources like a mic or headphones. Olympus tell me that the weather-sealing meets international standard IPX2, which means it will continue to work even if caught in a downpour.
The first stop on the media event for the X was a dusty racetrack outside of Cessnock for a session of motorsport photography. Even in 40+ degree heat, with a lens change and copious amounts of dust seemingly coating everything, the camera performed admirably.
So what about that battery grip? Go to any motorsport and count the number of shooters using a battery grip and you'll quickly see they are popular for a reason. If you also consider that the X is relatively light, weighing just 997g, compared to 1,281g for a Canon 5D Mark IV with grip, and smaller too, then you'll realise that the X is unique. Olympus could have made the grip removable, but I'm told this would affect the (impressive) weather sealing. 
In all honesty I quickly forgot about the grip while shooting. The advantages for tired hands are welcome, and the benefits to the camera's performance are also appreciated. And of course the battery-life is excellent, with my first battery still at 20% after filling a 32gb SD card with RAW files in very hot weather.
Autofocus
If there's one area where mirrorless cameras have really come into their own in the last two years, it is in their autofocus performance, and for the OM-D E-M1X to compete as a viable option for sports shooters, it really has to deliver in this area. You'll be pleased to know it does.
This is all the more interesting because on paper at least, the autofocus system doesn't read as all that impressive. The camera offers 121 phase-detection cross type AF-points that cover between 80-85% of the sensor. That's the same number as the EM1-Mark II, and considerably less than Sony's A9, which offers 693 phase-detection autofocus points covering 93% of the frame, or even the Micro Four Thirds Panasonic Lumix G9, which offers 225, albeit less-reliable, contrast detect points.
CLICK TEST IMAGES TO VIEW ORIGINAL HIGH-RES FILES.
And yet in use, the tracking autofocus performance is impressively sticky. I found the X had no trouble identifying and sticking with moving subjects, like rally cars in a hazy, dusty environment or a stunt plane against both a clear blue sky and a complicated background.
The X shoots at 18fps in AF-C, as well as 60fps high-speed sequential shooting with locked AF. Even at 18fps you can expect to fill up your SD cards quickly, but the impressive hit rate makes it worth it.
Have a look at the sequence below to give you an idea – all the eight shots captured are in focus, and this was just one test on a day that included a variety of challenges for the autofocus system, including subjects coming directly towards the camera and then away again at speed, as well as busy, distracting backgrounds.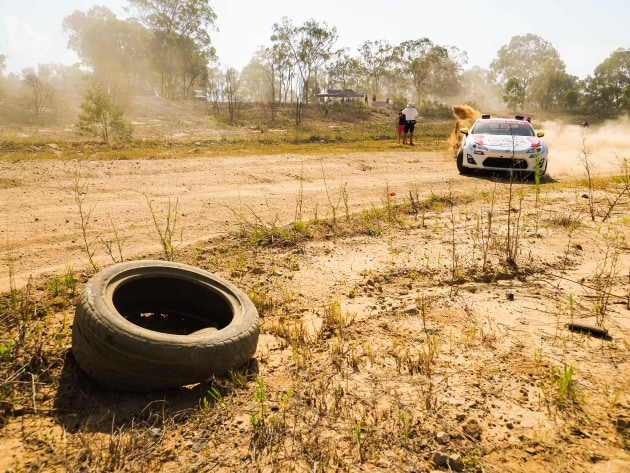 Possibly this is helped by the AF system's AI-enhanced AF 'target' modes. There's three of these: cars, planes, and, perhaps a little bizarely, trains. When activated, the AF system is optimised for shooting these particular subjects.

One gripe of this feature is when you've selected say, 'cars' and then look through the EVF, the standard tracking autofocus box appears static in the bottom left corner while a white box will appear around your subject and perform tracking duties. It's a bit jarring at first as it is not all that clear the autofocus is still working, although a quick chimp will prove you've hit focus.
Speaking of the EVF – it's bright, offers 0.83x magnification and a refresh rate of 120fps. It's very nice to use, especially so in bright light as the rear LCD is almost unusable.
Features 
The OM-D E-M1X is a feature-rich camera that is teeming with tools to help you take better images.
In one of those 'why hasn't every mirrorless camera got one of these' moments, the built-in ND filter in the X is a very welcome addition. Found hidden away in the menu, so best assigned to one of the shortcut buttons, there's a choice of ND2 (equivalent to one shutter speed stop), ND4 (2 stops), ND8 (3 stops), ND16 (4 stops), and ND32 (5 stops), with the effects viewable in real time through the EVF.
Although I didn't have a chance to compare the results with a traditional drop-in or screw-in filter arrangement, I can already see the benefits of being able to leave the filters at home and capture long exposures in the middle of the day. The ND works with the 5-axis image stabilisation too, and I was able to hand hold impressively long exposures as a result.
Importantly, images display little discernable colour cast, something helped by the ND being an electronic rather than physical filter. Unfortunately the only weakness of the built-in ND feature is its lack of support in video mode, although a firmware update would take care of this.
The X also contains a built-in GPS sensor, temperature sensor, manometer (for measuring pressure) and compass, all of which can be added to image EXIF data if you so wish. I must admit I haven't ever found myself needing a manometer when shooting, but these features, and the GPS feature especially, are nice to have.
On their own, it could be easy to dismiss the above features as window-dressing, but if you add them to the stabilisation, high-res mode, and anti-flicker feature for controlling exposure under LED lighting, the EM1-X covers nearly every area you could hope for in a professional photographic tool. 
Image quality
We're probably getting close to the limit of how many megapixels can be crammed into a Micro Four Thirds sensor, and with its 20.4 MP sensor the X doesn't break any new ground in regards to megapixel-count. However the image quality is excellent, with images displaying impressive dynamic range and low noise, especially below ISO 3200. 
Speaking of megapixels, if you do have a desire to print (really) large, you can take advantage of the ultra high-resolution 80MB images that can be captured in both Tripod High Res Shot and Handheld High Res Shot.
The handheld feature takes advantage of the 5-axis stabilisation system, and neatly stacks images in-camera quite quickly. Like the ND filter mode, I found this a useful addition to add to the quick menu for easy access. We'll add a link to download a full resolution RAW file once the software to read the files is made available.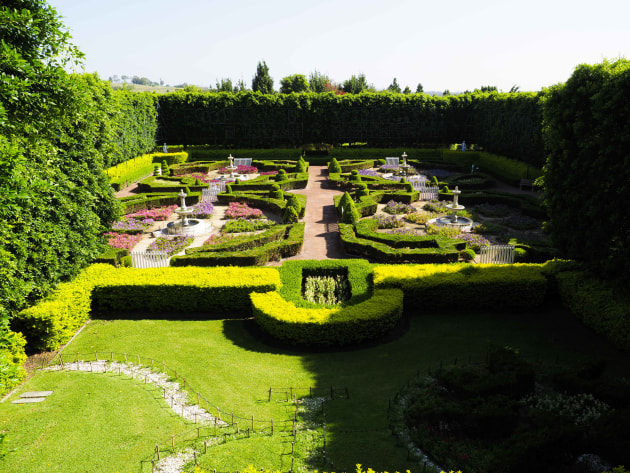 Video
For a camera not necessarily aimed at videographers, the video features in the X are solid, and certainly up to the task of putting together a decent video production. There's 4K and Cinema 4K video at 30p, alongside Full HD 1080 at both 60p and 120p. Olympus have also included a new log profile, OM-Log400, to help with grading, and all video settings can take advantage of the 5-axis image stabilisation. You can see our handheld 4K test below.  
Final word
The Olympus OM-D E-M1X is a unique and feature-rich camera that offers a lot for Micro Four thirds shooters. That said, there's probably less here for you if you don't plan on shooting sports or wildlife, with the two-year-old E-M1 Mark II still an excellent choice for more generalist shooting. 

However if sports and wildlife are your thing, and the idea of taking advantage of the smaller lenses and handy crop-factor of Micro Four Thirds would be beneficial to your photography, you'll be impressed with the usability and ruggedness of the OM-D E-M1X. It offers the best Micro Four Thirds autofocus system we've used, along with impressive battery-life and excellent stabilisation and image quality. 
Overall
Handling ★ ★ ★ ★
The battery grip, somewhat surprisingly, doesn't feel bulky, and the menu system is well laid out. Even with a large lens, the X feels solid and well balanced in the hand.
Features ★ ★ ★ ★ ★
Stand-out features include the solid five-axis stabilisation system, fast continuous shooting speeds, the built-in ND filter and high resolution mode. Olympus have packed a heap into this camera.
Autofocus ★ ★ ★ ★
Autofocus performance is impressive, even considering the relaively low number of AF points. The new AI-enhanced AF modes make shooting specific subjects like cars very easy.
Image Quality ★ ★ ★ ★
Images are excellent, particularly at lower ISO settings. The high resolution mode may fill up your SD cards quickly, but it does bring with it excellent detail. 
Value for Money ★ ★ ★ 
This is a tricky one. At $4,499 RRP, the Olympus is pricey, especially when the two-year old EM1 Mark II can be purchased relatively cheaply. That said, you do get a lot of bang for your buck.
Want more? Read our Q&A with Toshi Terada, Olympus GM Olympus Global Imaging Department, here.