Review: Olympus M.Zuiko 150-400mm F4.5 TC1.25x IS PRO lens
Wildlife and nature photographers know that while technique, composition and that creative photographer's eye is all-important, so too is professional kit, because in these genres focal length can be crucial - not only to capturing successful images, but also keeping a safe distance from wilder subjects.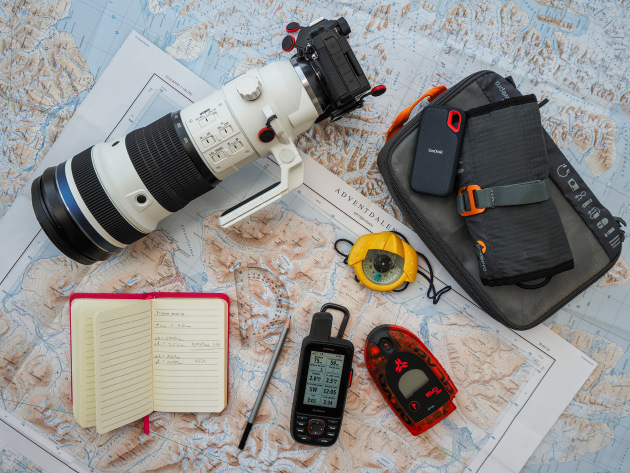 This is where Olympus already has a jump start on rivals, as the Micro Four-Thirds sensors used in cameras like the E-M1X and E-M1 Mark III (as well as Panasonic cameras like the GH5) feature a 2x crop factor, doubling the focal length of any lens used on the camera body. Well, it's time to grab the calculator because the focal lengths you can achieve with Olympus' new M.Zuiko 150-400mm F4.5 TC1.25x IS PRO take a little working out.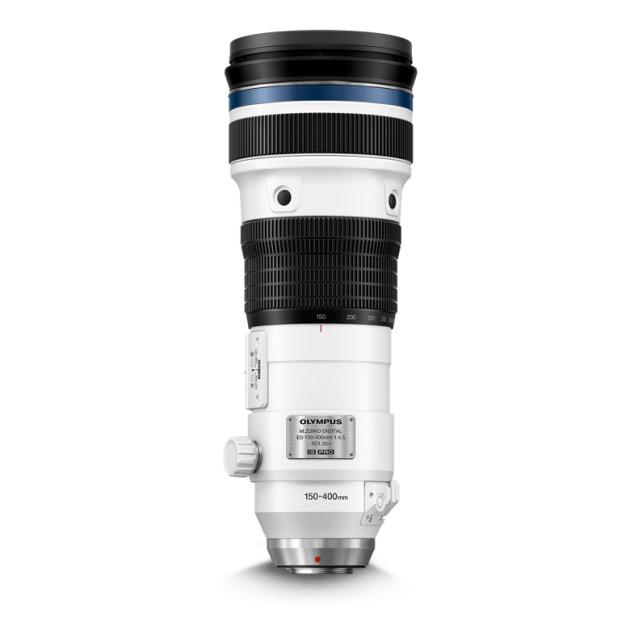 So, the basic 150-400mm focal length translates to an effective 35mm focal length of 300-800mm, which is already a decent reach. However, this professional-level optic features a built-in teleconverter - all photographers have to do is slide a pronounced lever on the side of the barrel and the focal length is boosted by 1.25x, changing the effective focal length to 375-1000mm, which will make a huge difference out in the field when you are trying to photograph subjects that are flighty and will make off if you get too close.

Wait though, because this isn't the end of the story (and we still need that calculator) as Olympus also offers teleconverters that can be paired with the lens to extend the focal length even further.
With a 1.4x converter, the focal length changes to 525-1400mm and with the 2x converter, this switches up to 750-2000mm and this is why the M.Zuiko 150-400mm F4.5 TC1.25x IS PRO has the potential to be a real game changer.
As you'd expect, this is not a cheap lens and you won't get much change from $12,000, but then this investment is counterweighted by the cost of Olympus camera bodies, which are generally really good value-for-money - the E-M1 Mark II for example currently sells for around $1,800. What's more, anybody thinking of this sort of lens likely makes a living out of their image-making so can justify such an investment.
Travel light, travel right
Focal length isn't the only appeal of the M.Zuiko 150-400mm F4.5 TC1.25x IS PRO. Traditionally, wildlife photographers wanting extreme focal length would have to schedule regular visits to their osteopath, as the punishing weight of the optics over a long day's photography could be crippling.
The Olympus 150-400mm tips the scales at just 1875gm, which really is a game-changing specification, especially in the case of those who find a heavier lens completely prohibits photography.
What's more, because the lens is just 31cm in length, it can be transported in even the most modest of rucksacks. To put these dimensions into perspective, Canon's EF 200-400mm f/4L IS USM Extender 1.4x offers a shorter focal length while weighing 3.6kg - double the weight of the Olympus and longer in length at 36cm.

Light and compact, yet offering big focal length, it's easy to see why this lens has generated so much hype, but how exactly does it perform?
In the field
I tested the lens with the Olympus E-M1X, the brand's sports and wildlife flagship camera which offers a larger form factor than the E-M1 and also includes an integrated vertical grip. I found the lens locked on to subject quickly, more or less comparable with a DSLR optic like a 70-200mm.

Composing images did need a little adjustment to my approach, simply because of the vast focal length and I found the best solution was to start off wide and then zoom in until I was happy with the framing, rather than starting off with a longer focal length as it would take longer to sort the composition.


Additionally, it can pay to take some time to get to know the features of this lens before you rush out and use it. I found switching the focus limiter to up to six metres when I was photographing birds that were landing close by boosted the autofocus performance and enabled me to lock on to subjects far more quickly, which is handy as small birds rarely hang around in one spot for long.

Photographers must also keep an eye on exposure when you switch focal length as when the extender is activated this changes the maximum aperture from f/4.5 to f/5.6.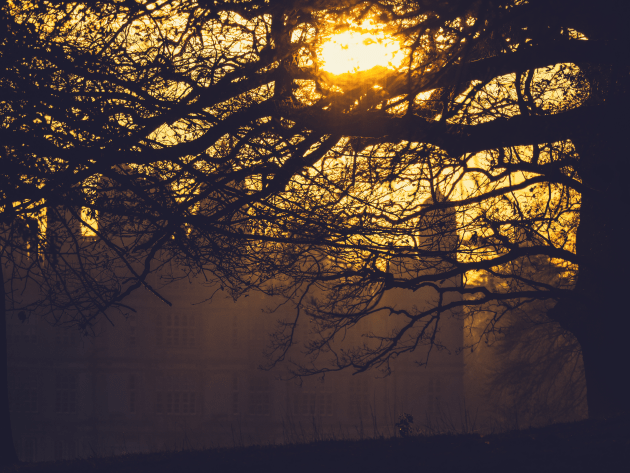 A slower exposure can increase the risk of camera shake, but this is counteracted by the Image Stabilisation in the lens (and of course in the body of Olympus cameras, which combine to offer up to 8-stops of compensation). This even allows photographers to work handheld, though because I shoot for extended periods of time, I still prefer to use a monopod.
As you would expect from an optic with a premium price-tag, the M.Zuiko 150-400mm F4.5 TC1.25x IS PRO should deliver first class image quality and it certainly does. Olympus cameras don't have huge resolution - the E-M1X I used features a 20-megapixel sensor and this lens rings everything it can from the chip.
I tested the lens in a number of different lighting conditions, from dull skies to shooting backlit subjects during a stunning sunrise and no lighting condition caused any problems. The sharpness of the optics is impressive, and it's when you capture wildlife such as birds with their magnificent features that you can zoom in to the image and appreciate all that detail.
This quality is down to a build that includes a 28 elements in 18 groups design, along with a newly-developed large-diameter Extra-low Dispersion Aspherical lens and four Super Extra-low Dispersion lenses.
Olympus's Z Coating Nano can be found on the front element and the weather sealed lens also features a heat-resistant coating to reflect the infrared rays of sunlight for stable temperatures inside - a key feature for those here in Australia. 
Verdict
HANDLING ★ ★ ★ ★ ★
At this price level, you'd expect premium build quality and the Olympus doesn't disappoint. Weather-proof and built to take the knocks of everyday professional use, this is a lens that will last for years.
IMAGE QUALITY ★ ★ ★ ★
Impressive detail and incredibly sharpness, the 150-400mm delivers the very best you can squeeze out of an ultra-long lens. Photographers zooming in to check the quality will be pleased with the results.
FEATURES ★ ★ ★ ★ ★
Along with the extender lever, this lens is packed with features that will make a big difference to professional photographers out in the field.
STABILISATION ★ ★ ★ ★ ★
Olympus has also been good with IBIS and the technology pays off big-time with this lens. Paired with an IBIS Olympus body and you've got a seriously stabilised combo.
VALUE FOR MONEY ★ ★ ★ ★
This lens is a big investment, but for a professional-spec tool, it isn't over-priced and is further balanced out by the fairly affordable camera bodies.
FINAL WORD
Make no mistake, the M.Zuiko Digital ED 150-400mm F4.5 TC1.25x IS PRO is a specialist lens that falls firmly into the bracket of the working sports and wildlife photographer.

However, if you do take your picture-taking seriously, then this lens really is a game-changer, offering more focal length in a smaller package, while still delivering impressive results. It's a big investment, but Olympus have hit a home run with this cleverly designed lens. 
For the everyday shooter, this lens may be too pricey, but if your passion is solely focused on wildlife photography then the M.Zuiko 150-400mm could well be the key to unlocking new creative opportunities. ❂