Review: Leica Q2
It's gorgeous, has a fast lens, a big sensor and did we mention it's gorgeous? Mike O'Connor takes the very likeable Leica Q2 out for a spin.
Let's get it out of the way, the Leica Q2 is a very nice camera. And I mean very, very nice. There's that beautiful magnesium body, there's that lovely red dot that you'll catch people admiring when it hangs around your neck, and there's that retro rectangular lens hood that just screams 'street photography'.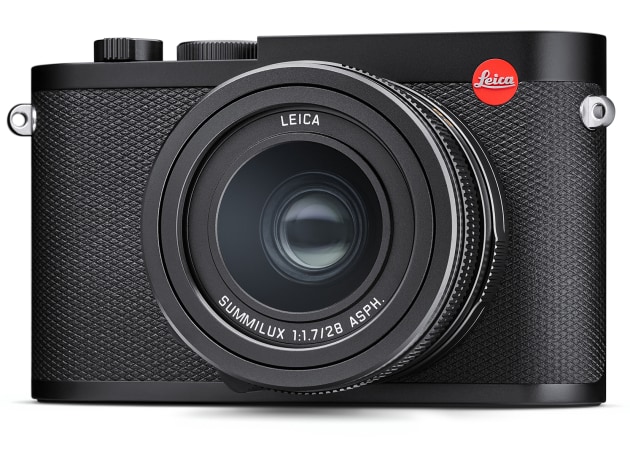 But there's something else too, that just about every Leica camera reviewer seemingly can't help but touch on – think of it as a certain intangible quality – the mystique, the feel, the emotion of photography, that somehow only Leica is able to channel. Does this camera have it? Well, maybe. Let me explain.
Features
The Leica Q2 is a fixed-lens compact camera with a full-frame 47-megapixel sensor, a rangefinder-style electronic viewfinder, weather-sealed body, and a fixed 28mm f1.7 lens. It'll set you back $7,999.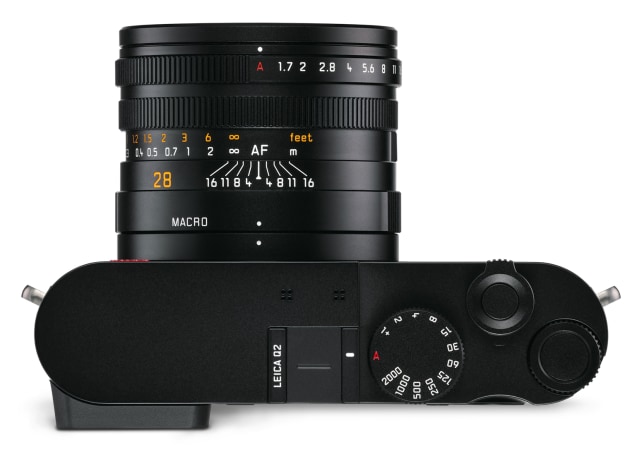 Feature-wise Leica have made some significant changes to the original Q. There's more megapixels (The Q had 24MP), wider dynamic range, and a better and larger battery. There's also Bluetooth, which allows for a constant connection with Leica's Fotos app on a smart device. It should mean less energy use and a better connection over the NFC in the Q.
Finally despite Leica supposedly being able to include 4K video in the original Q (But choosing not too for heat issues) there's proper DCI and UHD 4K video recording in the Q2.
The body
If you've used the original, you'll feel immediately at home with the Q2. It's a very similar camera visually, with just a handful of notable changes. The first is the power switch, which no longer doubles as a drive mode selector. It's a welcome feature as with the original Q it was easy to try to turn the camera off but end up switching it into single shot mode.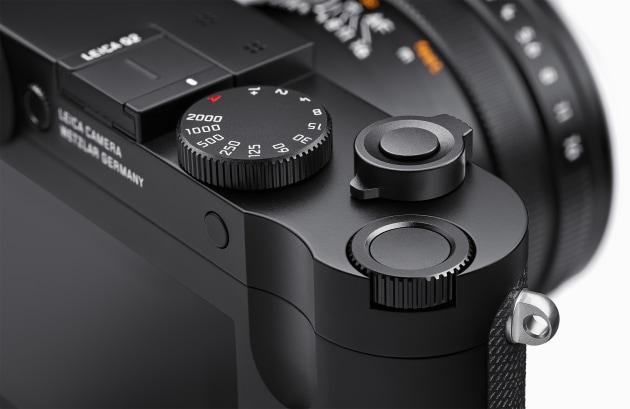 Generally speaking the camera remains a very minimalist design, especially so as the video button has been removed from the top plate, and there are three buttons on the left-hand side, rather than five.
The other features include the top control dial now containing a built-in function button and there is a new diopter correction dial which you can pop out when needed. I especially like the integrated battery door on the battery itself – it's a very 'Leica' feature that integrates very nicely.
In the hand, the Q has its quirks, and I did struggle with the magnesium body at times. It's a solid block of metal with only the slightest of textured material around the handgrip, which means in cold weather it can be pretty cold to the touch, and in hot weather pretty slippery. That said it is an improvement over the original Q, as there's a slightly deeper grip which makes it a little easier to hold.
Finally the Q2 comes with dust and moisture resistance to IP52 standard, meaning it can stand up to a light rain shower. I really appreciated this in the rainy wet conditions I experienced in Tasmania. The downside is there's an ever so slight weight penalty, with the Q2 78g heavier than the Q.
Autofocus
The Leica Q2, like its predecessor, can be used in autofocus or manual. To switch between the two, you simply turn the lens and unlock it using a little button on the focusing tab.
There is also a fully working aperture ring and another ring to set to macro focusing mode. The macro mode especially is beautifully integrated, but the switch from manual to autofocus is a bit confusing at first – especially because (as far as I can tell) this action has to be performed on the lens – I.e there's no menu setting to change it.
In terms of autofocus performance, a sports camera this is not, but the Q2 does have surprisingly good autofocus if the light is good. There's also face detection technology, which works well with static subjects and again in good lighting.
Where the Q2 struggles is situations with low light and movement, unless you're stopped down. However that focussing tab means a quick switch to manual focus and you should be able to nail your subject without too much difficulty.
Image quality
If you consider that Leica have been making cameras and lenses for more than 100 years, it's no surprise that the image quality of the Q2 is some of the best money can buy. Wide open, images have beautiful melty out of focus areas, and closed down, images are pin sharp – something you really need to zoom in to experience.
RAWs or JPEGs, there's a striking fidelity of colour with both, and once you bring the files into an image editing program like Lightroom, you'll find the dynamic range is phenomenal, easily handling multiple stops of exposure adjustment. There's oodles of shadow detail to pull out as well.
With that big megapixel sensor, there's plenty of scope for cropping, with the camera shooting at a native resolution of more than 8000px on the longest edge.
In low light, performance was excellent. I shot most of my time with the Q2 at a base ISO of 400, but the sensor performed admirably all the way up to 6400, where noise started to become a little more prevalent.
One feature that's received a fair bit of attention with the Q2 is Leica's decision to remove the ability to turn off long exposure noise reduction. For most users it's only a small inconvenience, but you can turn it off on just about any other camera, so why not here?
This is down to a decision to maximise the noise performance of the sensor and eek out as much image quality as possible. In use, the camera takes a second image, just as long as the main exposure, and then layers it to eliminate hot spots on the sensor and reduce noise.If you're planning to use this camera for long exposures, and in particular astrophotography, it's worth noting your exposures will be twice as long.
Wrap-up
There's a lot to like about the Leica Q2, but it's still not quite a complete home run. The body, although beautiful, isn't the most comfortable in the hand and the startup time is a little sluggish by modern standards. But then you just take a look at the images it can produce and those troubles seem to melt away, just like backgrounds shot with that beautiful summilux lens at f1.7.
In seriousness, the Leica Q2 is a specialist tool that can take amazing images, but so can a host of cameras on the market today, and almost all of them for considerably less outlay. But if you love the aesthetic and the prestige of Leica cameras and have always dreamed of owning one, this is my pick for the one to own.