Review: Fujifilm X-T4
As the fourth iteration of Fujifilm's X-T series of cameras, the X-T4 takes the X-T3 and further polishes what was already an impressive unit. Sam Edmonds takes it for a spin around the streets and suburbs of Sydney.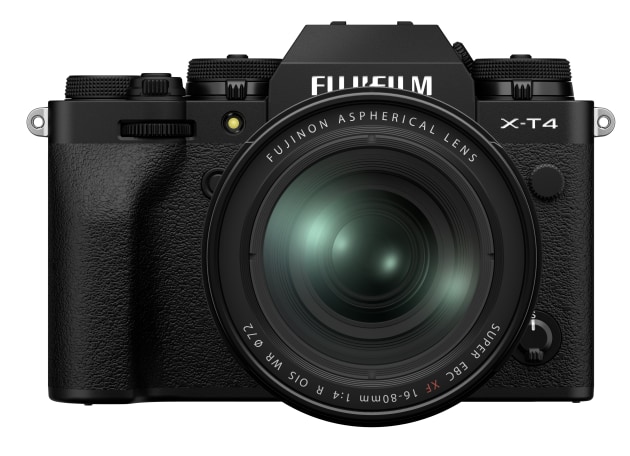 Traditionally, Fujifilm's flagship X-T series has appealed to photojournalists, street photographers, wedding photographers and even sports and wildlife shooters as the APS-C sized sensor allows some affordable yet well performing glass to mount on the front. And by now, four generations in, it's safe to say there's plenty of fans of these cameras out there.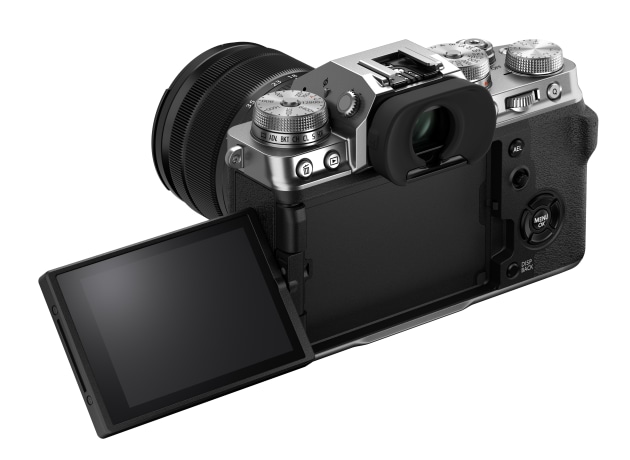 But perhaps the biggest realisation to make about the Fujifilm X-T4 is that this iteration of the series takes Fujifilm's X-series cameras a significant step closer to a serious professional camera. There's in-body image stabilisation (IBIS), improved autofocus,
better battery life, impressive video specs and a newly designed rear LCD – all features professional photographers are demanding today.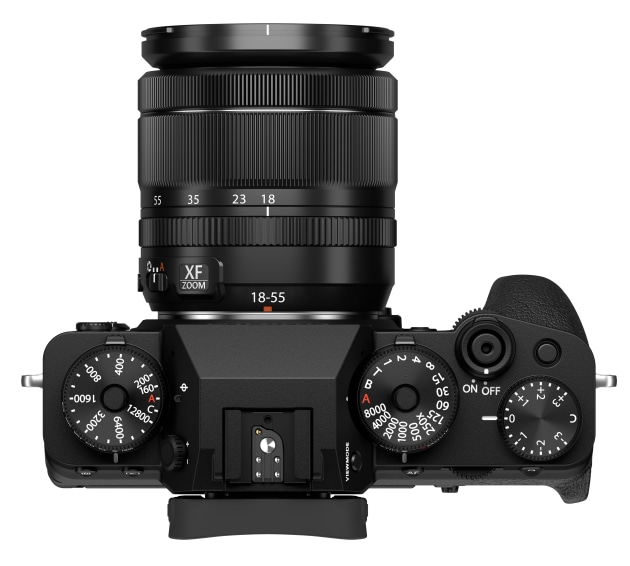 Despite the camera's versatility, the grip of COVID-19 and social distancing laws in Australia meant my chance to shoot with the X-T4 was limited to a few outings for "exercise" with the unit thrown over my shoulder.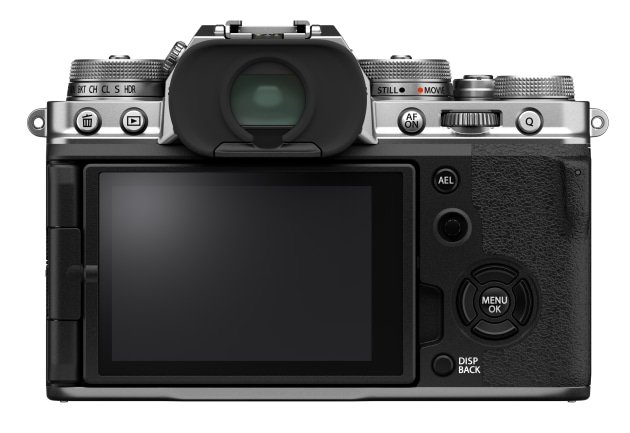 Nonetheless, what became evident while photographing and jogging simultaneously was a camera whose functionality has seen continued refinement and fine-tuning, making for a camera that's very usable, even when you're just out for a run.
Features
The first thing you'll likely notice about the X-T4 is its similarity to previous generations. In fact, if glanced at in passing while dangling from the neck of a fellow photographer, it would be very difficult to discern which iteration of the line you're looking at.
Physically and ergonomically, the three and four are almost indistinguishable, save for a few changes.
That said, the X-T4 is actually the same height as the X-T3 and only two millimetres wider. It is thicker though (about 2.5mm at the thinnest point) and also slightly thicker at the grip (5mm). In terms of weight, the X-T4 is 607g including its battery, about 68g heavier than the X-T3.
That bigger body brings with it a larger battery that now allows you to achieve more than 500 images on a single charge, which is impressive considering the X-T3 topped out at a (CIPA rated) 390 shots.
Inside, the X-T4 features the same sensor and processor as the earlier X-T3 – a 26-megapixel X-Trans CMOS IV.
The headline feature of the X-T4 is the 5-axis IBIS system. This equates to around 6.5 stops of stabilisation, and in use is excellent, making a noticeable difference for handheld shots.
Furthermore, the camera is capable of a very serious 15 frames per second with the mechanical shutter (compared to 11fps on the X-T3) and has a shutter life of around 300,000 actuations – two numbers that make this camera a bonafide workhorse
Ergonomics
Undoubtedly the most divisive feature of the X-T4 will be the camera's new articulating rear display. While the X-T3 boasted a more conservative mechanism that allowed a simple two-axis tilt of its display (a la the GFX series screens), the X-T4's can rotate around into full selfie-mode – an attribute that will almost certainly deter a number of purists.
The silver lining for anyone who might turn up their nose at this feature is the ability to rotate the screen fully and to fold it back within its own cavity. With just a small recess left to pull the screen out again, the display otherwise sits perfectly flush with the rest of the body, hiding it almost completely – even sort of emulating an analogue camera.
Finally, it's also brighter, offering 1.62 million dots versus 1.04 million on the X-T3.
Autofocus
While nothing hugely innovative has been implemented within the X-T4 as far as autofocus goes, there are some minor improvements over the X-T3 that bolster the idea that this line of cameras is creeping onto the periphery of serious professionals.
For seasoned Fujifilm veterans, the AF system's interface will be very familiar with the usual selection of a single AF point, a zone or the entire AF field to choose from, but the tracking modes do appear to be more robust with increased precision and a clear indication to the user of exactly what the camera is tracking.
And again for the wedding shooters and street photographers who might be very tempted to pick up the X-T4, Fujifilm has seemingly gone an extra step in their refinement of face-detection and face-oriented AF.
The camera's face detection system can be assigned to a custom button and engaged at any time, overriding any AF point you may have chosen otherwise.
Additionally, the camera can distinguish between multiple faces within a scene, and with its face selection system it will let you jump between faces using the joystick or will automatically prioritise whichever face appears nearest to the camera. In use, I found it excellent, tenaciously sticking to faces even with competing subjects. 
Image quality
As mentioned earlier, the X-T4 features the same sensor and processor as the X-T3.
In recent years, Fujifilm's name has become synonymous with its flagship "medium format" digital cameras that continue to push the limit of what sort of resolution and image quality is attainable for consumers. And it's tempting to think that these innovations have trickled down to models such as the X-T4 and X100V.
As you might expect, the X-T4's sharpness, dynamic range and ISO performance are all top-notch for an APS-C sized sensor. Perhaps what most ardent fans of Fujifilm cameras talk about is the "Fuji colours" that come straight out of camera. It's great to see the addition of Fujifilm's film emulation modes such as Eterna, Velvia and Provia that are a great way to quickly and easily tune settings for landscape, portrait or everyday shooting. 
Video
Videographers and those who like to shoot motion have not been forgotten in the upgrades from the X-T3. Video features remain largely similar, including uncropped 4k up to 30p, or up to 60p with a 1.18x crop. There's also 10-bit internal recording at 4:2:0 or externally over HDMI at 4:2:2.
New to the X-T4 is a higher frame rate 1080 mode, operating up to 240fps for a 10-times slow-down on 24p output.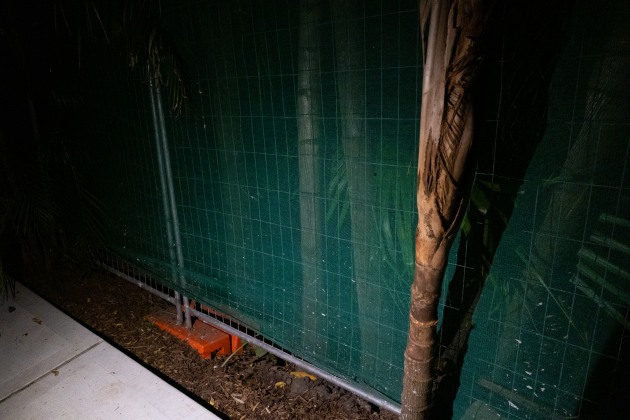 Finally, the ergonomics have seen some tweaks for video, most notably the selector switch beneath the shutter speed dial that previously allowed altering of metering modes on the X-T3 has been replaced with a quick and easy movie mode switch on the X-T4.
But perhaps more importantly, the camera now boasts completely separate still and movie menus meaning settings such as colour profiles remain in place when switching from one to the other – perfect for versatile, run-and-gun shooters.
Final thoughts
With a number of serious feature upgrades, a bigger, more robust build quality, and solid improvements to its AF system, the X-T4 is not leaps and bounds ahead of its predecessor, but Fujifilm's choice of exactly where to focus the improvements on this model are certainly on the money.
But even with the more "pro" feel to the X-T4, for those still yet to earn their full pay cheque from photography, this camera remains a charming tool to use. Combined with Fujifilm's excellent retro styling and large dials, the X-T4 is one of the most usable cameras on the market. ❂
HANDLING ★ ★ ★ ★
For anyone coming to this system from a DSLR or from a number of other mirrorless cameras on the market, the X-T4 is going to feel dainty in your hands for the first few excursions. But Fujifilm's retro-styled dials and buttons are built well and are a joy to use.
FEATURES ★ ★ ★ ★
No doubt it's the stabilisation system that will be a big drawcard for many, but that tilting screen might go just as far in deterring or attracting others. Regardless, Fujifilm continues to innovate in this line and the X-T4 is no exception.
EXPOSURE ★ ★ ★ ★
With very responsive tracking and ultra-intelligent face detection modes, the X-T4's autofocus holds its own and will have wedding and street shooters rejoicing.
IMAGE QUALITY ★ ★ ★ ★
Don't expect full-frame image quality, but there's certainly enough here to keep most users happy, even for large-sized printing. 
VALUE FOR MONEY ★ ★ ★ ★
The X-T4 sits alongside alternatives from Sony, Canon and Nikon at a competitive price point. With the added stabilisation and improved AF capabilities, it's a great iteration of the line to jump in and get some good bang for your buck. 
FINAL WORD
Fujifilm has done a great job of enhancing its X-T series without compromising its charm and usability. If you're in the market for a cropped-sensor camera with great stabilisation, solid autofocus and excellent image quality, it's hard to ignore the X-T4.