Review: Fujifilm GFX 100S
Fujifilm has turned our ideas about big sensor cameras on their head with the 100-megapixel GFX 100S, discovers Drew Hopper.
Fujifilm's GFX 100S is a simple proposition on paper – the 102-megapixel BSI CMOS sensor from 2019's GFX 100, paired with a body not much bigger than a DSLR and at a price tag that puts it squarely in the same price bracket as many high-end full-frame mirrorless cameras.

But to look at it just like this doesn't tell the whole story, with Fujifilm's focus on usability and price making this perhaps the most accessible medium format camera on the market today. 
The body
The Fujifilm GFX 100S is a much smaller camera than its predecessor the GFX 100 – it's also smaller than the GFX 50S, and it adopts a more DSLR-like styling rather than the rangefinder design of the GFX 50R.
Fujifilm has been able to cram so much sensor real estate into the 150x104x44mm body of the 100S by redesigning the shutter and image stabilisation (IBIS) mechanisms. In fact, the IBIS unit is 20% smaller than the one in the GFX 100 (and 10% lighter too). Surprisingly, it's also more effective - it's rated at six stops of compensation for camera shake as compared to the 5.5 stops of correction on the GFX 100.
However, downsizing the body has also meant some compromises. Instead of using the larger NP-T125 batteries in earlier GFX bodies, Fujifilm has used a smaller NP-W235 unit as found in the X-T4, although this does offer a CIPA rated 460 shots per charge.

Unfortunately, the GFX 100S doesn't accept an optional vertical hand/battery grip either, but you do gain a tangible benefit when it comes to weight – at just 900g, the 100S is still lighter to carry than many full-frame offerings, and a whopping 500g lighter than the GFX 100.
The controls of the GFX 100S are well laid out with a large and clearly legible e-ink top display. The buttons surrounding the display can be customised to suit your shooting style, and two function buttons on top of the camera can be set manually to adjust almost any camera setting including image size/quality, exposure compensation, film simulation, focus modes, metering, white balance, self-timer and various AE/AF locks among many others.

Fujifilm has also included their handy 'Q' button (quick menu), which is found in an ergonomically placed position for the right thumb to select. Overall, there aren't any buttons and dials on the GFX 100S that I wish were different or located elsewhere - everything just feels very thoughtfully placed.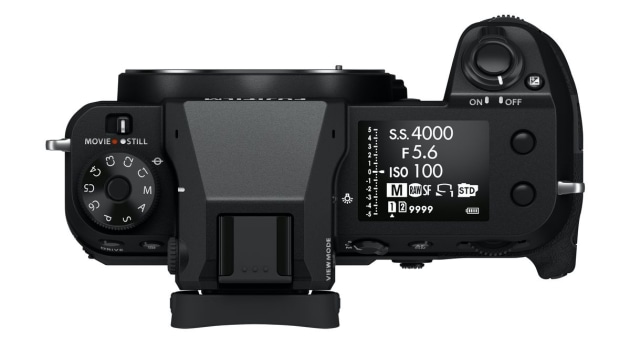 On the rear you'll also find a tilting rear touchscreen which is useful for low and awkward hip shooting, although it would have been nice if Fujifilm had made it tilt and swivel for more versatility. Despite this, it works well, and it's bright and clear.
Autofocus
A sports camera this is not, but the hybrid AF system in the GFX 100S is still a big improvement over the GFX 50S, which feels slow and clunky by comparison. Onboard, there's 3.76M phase-detect autofocus pixels to play with and for the most part autofocus is reliable.
That said, the GFX 100S is nowhere near as quick as most of the high-end full-frame mirrorless cameras from manufacturers such as Sony and Canon, so if fast moving subjects are your thing you're probably better to look elsewhere.
However, with slow moving subjects I found the autofocus in continuous AF solid, and face and eye detect worked well. Considering the GFX 100S' sensor size, the maximum 5 frames per second is also pretty impressive.

However, I did find the buffering a bit of a hindrance when trying to keep up with action in continuous drive mode, and it's a shame that RAW image quality drops from 16-bit to 14-bit in this mode as well. Depending on your shooting style, you may notice the EVF blackout distracting when shooting too.
Overall, and even with the limited AF, the GFX 100S is still a joy to shoot with, and I was able to take some good shots as long as my subjects weren't moving erratically. For studio and landscape photographers or users who find themselves using tripods a lot, the GFX 100S would be ideal. 
Image quality 
The star of the show is the GFX 100s' image sensor, and image quality is exactly where it shines. All sample images for this review were captured with Fujifilm's SuperFine JPEG setting, which still gives an average file size of 50MB. There's no denying how useful such a massive sensor is, and when cropping images tight in post it's simply astounding.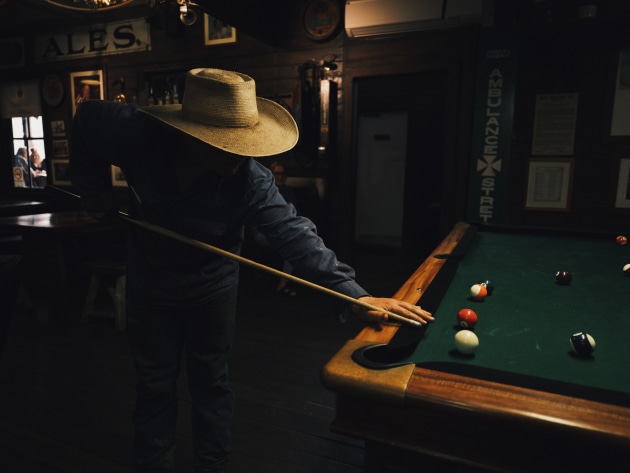 Dynamic range is excellent and there's plenty of detail in both the shadows and highlights, with incredible sharpness and detail throughout the image. Underexposing by a few stops and recovering shadows works terrifically well to give you confidence in bringing back any lost information within your files, especially when shooting RAW, but even JPEGs hold up.
Noise is also handled quite well, and much better than the smaller sensor Fujifilm cameras. I still tried to keep my ISO below 3200 for cleaner images but found ISO 6400 still quite clean. Overall, tonality, colour and cropping power are all fantastic with the GFX 100S.
Video
When it comes to video, the GFX 100S is a very capable camera. Most of the video features in the GFX 100S come directly from the Fujifilm X-T4, which include a good range of bitrates and codecs (10-bit Log options) and a user interface allowing good separation between still and video settings making it quick and simple to change shooting modes.
Unfortunately, in video mode you do lose autofocus subject tracking and face/eye detection, although using single-point AF you can easily tap to refocus and control speed and responsiveness.

The GFX 100S' has a raw video output of 3840 x 2160 pixels taken from the full-width sensor. The downside of this is it limits the camera to a minimum of 1SO 1250. As you might expect, this produces a noisier result than the cameras' more processed output.
I'm admittedly not much of a videographer, but if I was, I probably wouldn't choose the GFX system - there are more advanced video-focused cameras out there that are better suited for the task like the Sony A7S III and Panasonic S1H. In saying that, the GFX 100S has the potential to capture nice video but is probably best when used on a tripod or gimbal rather than in a run and gun style.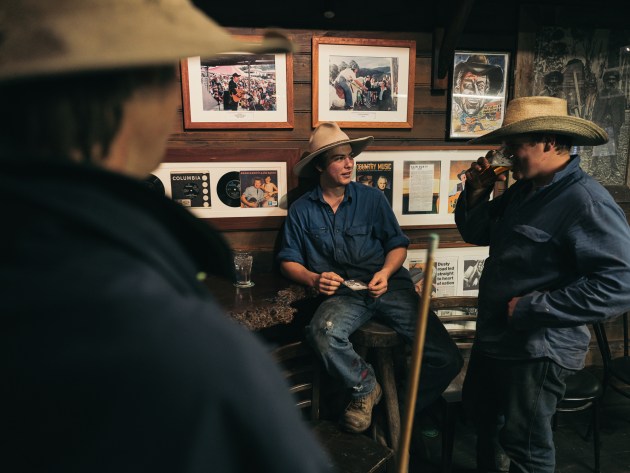 Overall
The Fujifilm GFX 100S is an excellent camera, and thanks to smart design is a joy to operate. You've also gotta give kudos to Fujifilm for designing a medium format camera that's not much bigger than a full-frame DSLR, yet still includes IBIS and a host of other useful features.

Autofocus tracking performance may not live up to those interested in fast-action photography, and for videographers, the included features probably won't get pulses racing.

But for landscapes, studio work and more 'considered' shooting, the GFX 100S is a fine choice. I rate the camera highly, and really did enjoy my time shooting with it.
Results
Handling ★ ★ ★ ★ ★
Excellent. All buttons and dials are thoughtfully placed, the grip is ergonomically built, and the overall design feels solid.
Features ★ ★ ★ ★ 
Great. It ticks all the boxes in terms of in-camera features. However, it may not be the best system for serious video work.
Autofocus ★ ★ ★ ★ 
It's very good for stationary subjects but may miss the boat for those action shooters who require fast-tracking. The X-T4 is probably a better option here.
Image Quality ★ ★ ★ ★ ★
Excellent image quality with plenty of cropping power should you need to zoom tighter. I also liked that there were no visible artefacts in my images.
Value For Money ★ ★ ★ ★ 
It's still quite expensive when compared to other cameras on the market, but in the medium format world, it's a bargain.
Overall Score 8.8/10
Powerful, reasonably priced and with marvellous image quality, the GFX 100S is a home run from Fujifilm.
More info: fujifilm.com.au
More images