Review: Canon EOS M6 Mark II
Canon have hedged their bets with their latest camera release, announcing two cameras that share the same sensor: the EOS 90D DSLR with a mirror and the EOS M6 Mark II without one. But does the EOS-M still have a role to play in the Canon line-up? We take the M6 Mark II out to find out.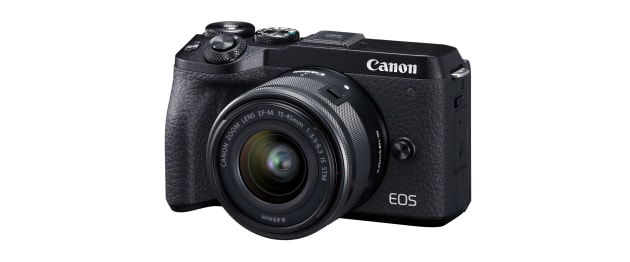 Firstly, it's worth mentioning that things aren't quite as simple as just a big 32.5MP sensor that both cameras share. The EOS 90D (which admittedly we haven't reviewed) is Canon's new flagship APS-C DSLR and occupies the slot previously taken by the 7D Mark II.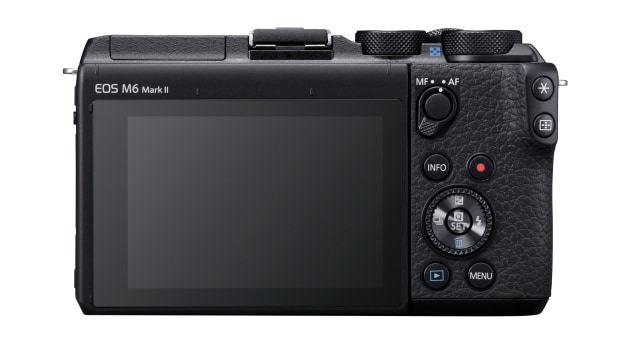 The 90D gets better battery life, and more video recording features at the cost of the bigger, bulkier body, while the EOS M6 Mark II gains better AF performance.
For photographers who like the reassurance of a DSLR, the 90D is a smart choice, but for photographers looking for a high image quality to camera size ratio, the M6 Mark II should be, on paper at least, the go-to option.
And it's image quality that this little camera has in spades. 32.5MP is more than Canon's EOS-R, and is only bettered by the big megapixel 5DS and 5DSR, a remarkable feat when you consider the M6 Mark II is just 119.6 x 70 x 49.2mm and a featherweight 406g.
Features
Like the old saying it's what's inside that counts, the M6 Mark II is jam-packed with features. The most impressive has to be the 14fps continuous frame rate with AF and AE, which remarkably outperforms all Canon EOS models except the professional Canon EOS-1D X Mark II - which it still matches.
Yes, you read that right – a tiny mirrorless camera can shoot with the same hit-rate as Canon's professional-level sports/wildlife camera.

There's also 30fps RAW burst feature with AF tracking and up to 0.5 seconds of pre shooting available. In use, the AF was tenacious, with Eye AF also performing admirably, even in low-light and contrasty backlit situations. I've always thought Canon's Dual Pixel AF is one of the best systems available, and here it's powered by a speedy DIGIC 8 processor.

As you might hope, the M6 Mark II gave great results in both still and video servo modes, and was easily able to keep up with my never-sit-still 20-month-old daughter.

What's most surprising is that with a faster continuous mode than its sibling the 90D, the M6 Mark II is arguably a better choice for subjects where a DSLR has traditionally been the favourite - such as wildlife and sports photography. It really is that good. 
Build and handling
One thing you could say about the previous EOS M models is they were well-built cameras that handled nicely, and you'll be pleased to discover the M6 Mark II continues this trend.

Made of a magnesium alloy and thermoplastic exterior, the body features an ever so slightly chunkier grip, as well as a solid perch for your thumb on the rear, which helps it feel balanced in the hand. This is especially important if you plan to shoot with bulkier adapted EF glass, as many photographers will.
Weatherproofing is not at the same level as the 90D or other Canon professional DSLRs for that matter, but there are ruberised ports on both sides that should help keep some water out.
As part of the small form-factor, Canon have made the bold move of ditching the external viewfinder. You still get one included in the purchase price, but it is removable from the camera hot shoe and can be mounted as and when required – keeping the camera size down.
With the lens removed and the viewfinder detached, I was easily able to slip the M6 into a pocket, and I found it nice to be able to choose whether to have the viewfinder or not depending on what I was shooting. And speaking of the viewfinder, it's bright and big, really making framing and assessing the light easy.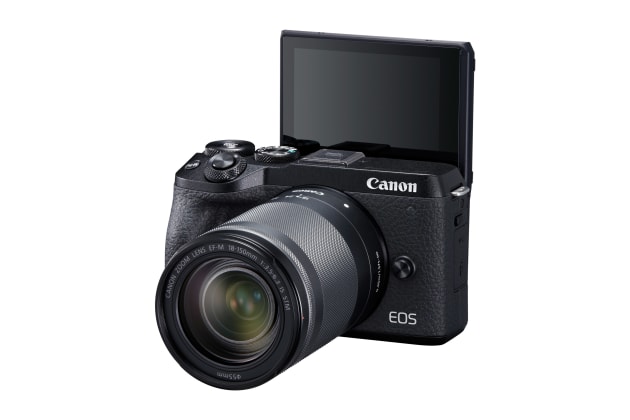 The only area where I wished for a bit more, err...flexibility, is with the rear LCD. It just tilts on the one (vertical) axis, however it can be tilted to face the front which is a nice feature. 
Image quality 
Images display excellent dynamic range straight out of camera, and skin tones, especially when shooting JPEG, look great. That newly-developed sensor also retains plenty of shadow detail, and I was able to lift images as much as three stops before shadow areas started to lose detail.
Speaking of shadows, the high ISO performance was also excllent, with very little noise below ISO 2500.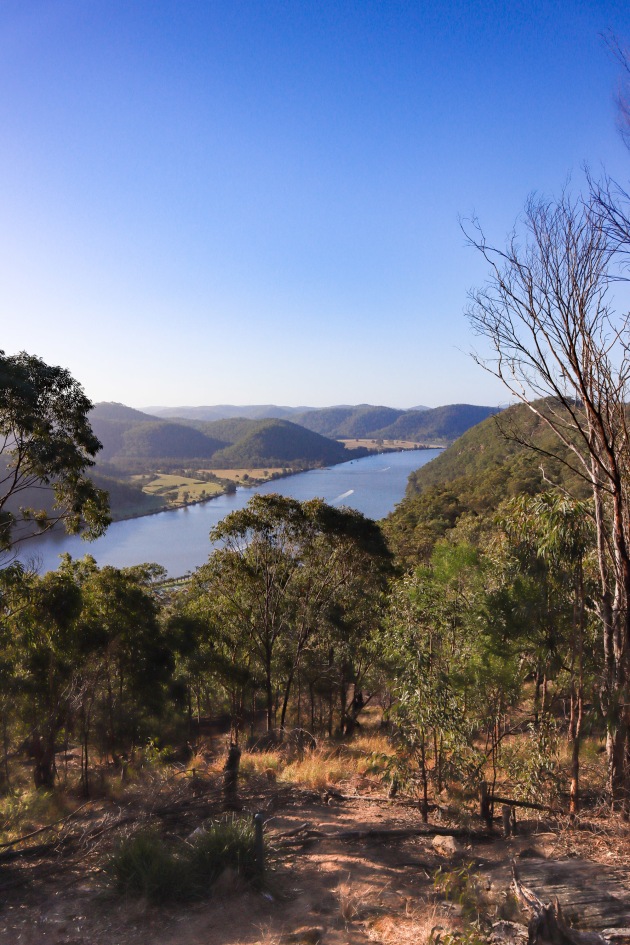 Video
The M6 Mark II finally has the video chops to match its stills capabilities. There's uncropped 4k video at 25 or 30p, as well as uncropped 1080 video up to 60p, all with autofocus, while a high speed 1080 option films at 100 or 120p with fixed focus and a crop.

Finally there's a microphone, but no headphone jack (that's reserved for the 90D).
Results
Handling ★ ★ ★ ★
The EOS M6 Mark II is compact, but not at the expense of handholdability. The buttons are logically laid out and the removable viewfinder is a nice touch.
Features ★ ★ ★ ★ ★
Canon have really pulled out all the stops. A big sensor, solid autofocus and good video capabilities.
Autofocus ★ ★ ★ ★
Very impressive. Tracking is handled with aplomb and the autofocus is very sticky when it comes to fast moving subjects.
Image quality ★ ★ ★ ★
That newly-developed sensor brings the goods. Images retain plenty of shadow detail and even the included kit lens is very sharp.
Value For Money ★ ★ ★ ★
At $1,699, the M6 Mark II is cheaper than the Sony a6600, but comes with a faster drive speed and a bigger sensor.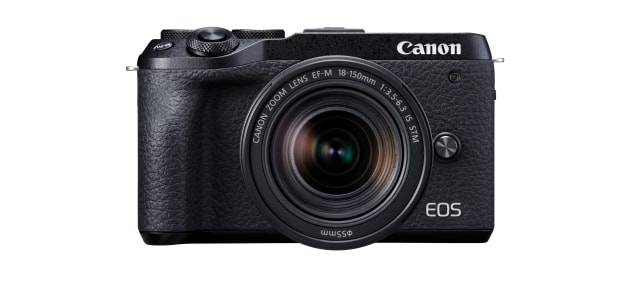 FINAL WORD
In the past, Canon's EOS-M line-up (and the EF-M mount system) has always felt a bit neglected, but the EOS M6 Mark II brings it right up-to-date. With a seriously slick autofocus system, a big, capable sensor and a nice form-factor, the M6 Mark II makes for a serious competitor to Sony's popular a6xxx series of cameras.
But this is also a camera that really holds its own, and with all that Canon has packed into that small body, may just be the company's best mirrorless camera yet. The Canon EOS M6 Mark II is the EOS-M mount camera we've been waiting for. It brings a host of features, especially to its autofocus system, that add up to a stellar photography experience.
More info: Canon.com.au