Rare $120,000+ Canon 1200mm f/5.6L lens to be auctioned
A clean copy of one of Canon's rarest camera lenses is set to go under the hammer.

German auction house Wetzlar Camera Auctions is set to sell the Canon EF 1200mm f/5.6L lens, described as 'exceedingly rare', in October. 
The super telephoto currently has no price guide, but is likely to sell for more than $100,000 USD ($129,000 AUD). According to PetaPixel, in 2015, B&H Photo offered a 1200mm f/5.6L lens for $180,000 in 'very good' condition.
Wetzlar says that each lens took more than a year to build due to the time required to grow "its massive fluorite crystals".

Very few of these particular crystals are known to exist today, and as such the production volume for the 1200mm f/5.6L was limited to about two lenses a year.
At the time, the lens had the longest focal length of an interchangeable lens for AF SLR cameras. It sports a USM (Ultrasonic Motor) and rear focusing system.

With the addition of extenders, the lens could be used as a manual focusing super-super-telephoto 1700mm f/8 or even a whopping 2400mm f/11 lens.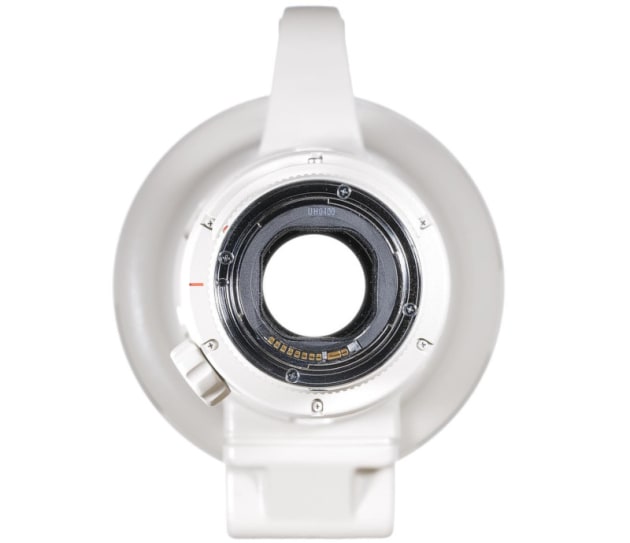 According to Canon, the EF 1200mm f/5.6 features 13 elements in 10 groups and has a close focusing distance of 14 metres - yes, that's metres!
You can expect to hear more information about the lens closer to its auction on October 9.
Images: Courtesy of Wetzler