Polaroid launches new I-2 instant camera
Polaroid has launched the I-2, the first camera from the company to feature full manual controls, along with a relatively fast f/8 maximum aperture - for an instant camera anyway - and a quick LiDAR (light detection and ranging) autofocus system.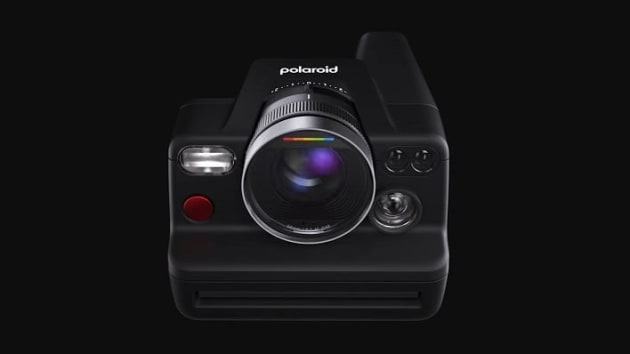 The new camera is an intriguing one for the brand as it combines an analog experience with modern conveniences in a way we haven't seen before, and is clearly aimed at a more, 'professional' audience, than those who would typically seek out the company's products.
The I-2's lens has a 98mm focal length, which is equivalent to 38mm on a full-frame sensor given the size of Polaroid film. The lens itself is made up of three elements.
The company says the i-2 can focus from 39cm to infinity and is made with optical-grade polycarbonate and an acrylic, anti-reflective coating.
Onboard, the I-2 offers six shooting modes and a built-in OLED display. Indications are that users can adjust shutter speed and aperture, but there's no mention of whether ISO is adjustable, which suggests it may be fixed. We do know that controls available are shutter speed, aperture size, and six different shooting modes.
In addition, the I-2 has Bluetooth and a smartphone app, which can control the camera, it charges via USB-C, is compatible with 49mm filters and also has a tripod mount. It's also the first instant camera to support i-Type, 600, and SX-70 film.
No local pricing has been confirmed as yet, but distributor Brands Australia expect to have more details later this week. That said, in the US, it's set to retail for a hefty $699 ($1,093 AUD).
Update 13/9 - The I-2 is set to retail for $1095, and it will be available in October.