Panasonic updates L-Mount lens roadmap...again
While it was only in March we last shared Panasonic's L-Mount lens roadmap, the Japanese company has used the release of the DC-S5 today to confirm two new lens additions that will be available shortly.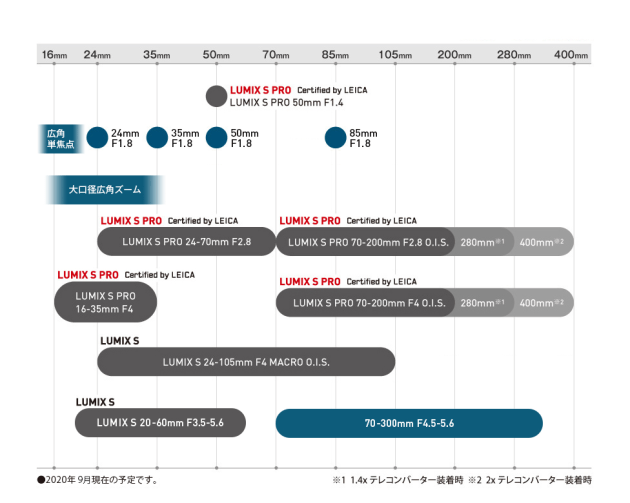 The first is the new Lumix S 35mm f/1.8 lens, which will join the 24mm, 50mm and 85mm f/1.8 primes already announced back in March. The first of these, The 50mm and 85mm, are expected to be available sometime before Christmas this year.
The other is the 70-300mm f4.5-5.6, which won't be Leica certified. By our calculations, the new lenses along with the already existing lenses on the market will mean a total of 12 Panasonic developed lenses for the L-Mount system.
You can see the somewhat complex lens roadmap for yourself on the Panasonic website, via google translate.