OM System announces Tough TG-7
OM System has launched the Tough TG-7, which uses the same 12-megapixel Type 1/2.33 inch image sensor paired to a 25-100mm f/2-4.9 lens as its predecessors the TG-5 and TG-6, but brings a handful of iterative updates including USB-C support and a new vertical shooting mode.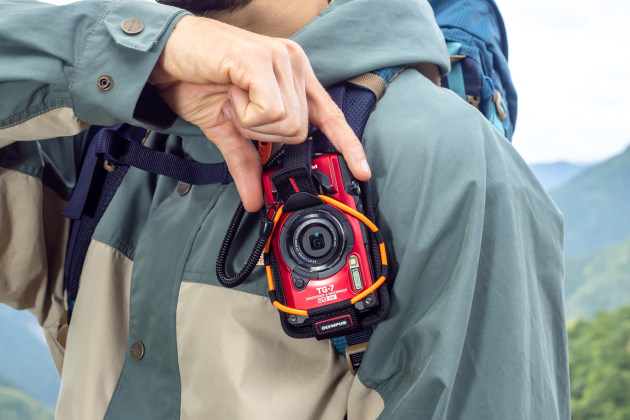 Fans of the series will be pleased to hear the ruggedness of the TG-7 also remains unchanged, which means its waterproof down to 15 metres, shockproof to 2.1 metres, can survive 100 kilograms of crushing force, is freezeproof to -10 degrees, and dustproof. The camera is rated IPX8 waterproof and IP6X dustproof.
In addition, like its predecessors, underwater performance can be further improved with the optional PT-059 Underwater Housing.
With the housing installed, the TG-7 can be used in depths up to 45 metres. The TG-7 also includes a dedicated underwater shooting mode to accompany the camera's auto, P/A, scene, and microscope shooting modes, and also features built-in GPS and sensors.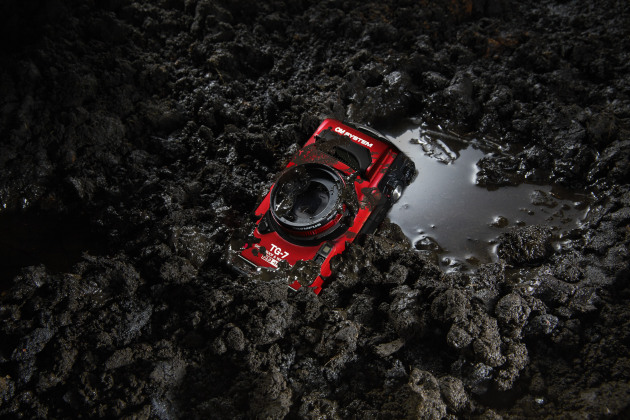 The TG-7 will also work as a Macro camera, with close-up shooting capabilities up to 1cm from the end of the lens.
The TG-7 has a few other tricks up its sleeve - it can shoot vertical video and perform interval shooting and live composite shooting (for capturing subjects like fireworks), and record 4K/30p video and Full HD video at up to 120 frames per second.
Even faster recording is possible at lower resolutions, including 240 fps at standard HD and 480 fps at SD resolution.
The Tough TG-7 has an RRP of $799. You can find out more at the OM System website.