Olympus announces PEN E-P7
Olympus has announced the PEN E-P7, the first new camera under owner OM Digital Solutions, and the first full-sized PEN model since the PEN-F, released back in January 2016.
On paper at least the new, and quite stunning, retro-styled camera looks to take its design cues from the Olympus PEN-F and Olympus PEN E-PL10, but pairs the body with many of the internals of the Olympus OM-D E-M10 Mark IV. 
According to the company, the E-P7 is 'built faithfully in the distinctive and sophisticated design of the Olympus PEN series,' with details such as the aluminum front and rear dials carefully crafted to achieve an 'exquisite, refined look.'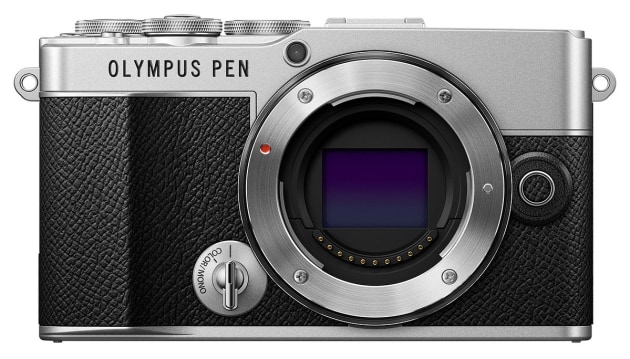 On the exterior, there's a dedicated Profile Control dial on the front which allows for instant switching between standard photo modes to Colour, Monochrome or filter effect profiles. The body weighs 337g.
Inside, there's a 20.3MP sensor with the company's latest contrast-detect autofocus, a TruePic VIII image processor, 5-axis in-body image stabilisation, 4K video up to 30p, in-built WiFi & Bluetooth and USB charging. There's also a host of film simulations, including Tri-X, Ektachrome and Portra. 
We've reached out to Olympus AU to find out if the E-P7 will be getting a local release, as currently it appears it will only be released in Europe and Japan. Regardless, it will be available from mid-June 2021 in two colour combinations, white and silver or black and silver, as body only from €799 ($1,259 AUD).
You can find out more about the new camera at Olympus.