NiSi launches new filter system for iPhone
NiSi has launched its new IP-A Filter System for iPhone, shrinking its popular lens based filter system to the smaller format.
The NiSi IP-A Filter System For iPhone comes in three types, and includes a filter holder that clamps to the phone's rear camera array and allows for the fitment of a series of small rectangular graduated neutral density filters.
NiSi says the system is compatible with many iPhones, including the latest iPhone 13, 12, and 11 series, plus X/SE/8/7/6 iPhone models.
The system is available in a Landscape Kit, Filmmaker Kit or Cinema Kit with a range of square ND filters, Graduated ND, Polarizer, and circular Black Mist, True Color ND-VARIO, Allure Streak Blue / Orange filters.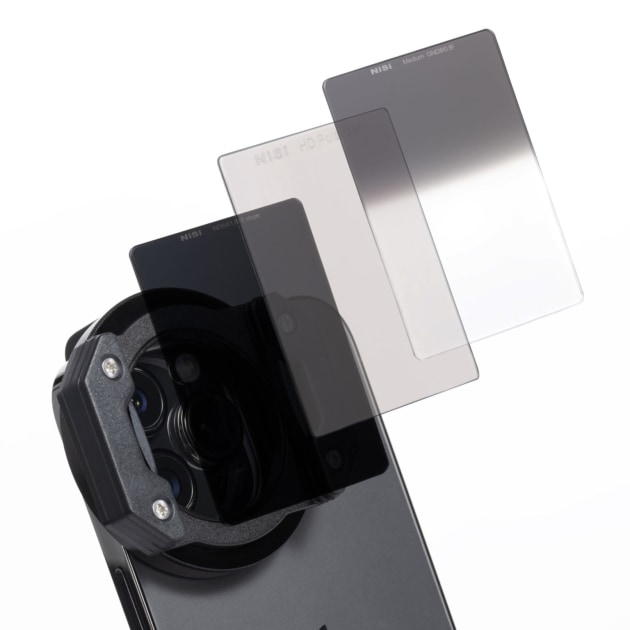 The Landscape Kit is built around the NiSi IP-A holder, which clamps onto the phone and covers the phone's rear camera array. Like on it's bigger brothers, filters can then be stacked in the holder to deliver a variety of long exposure effects.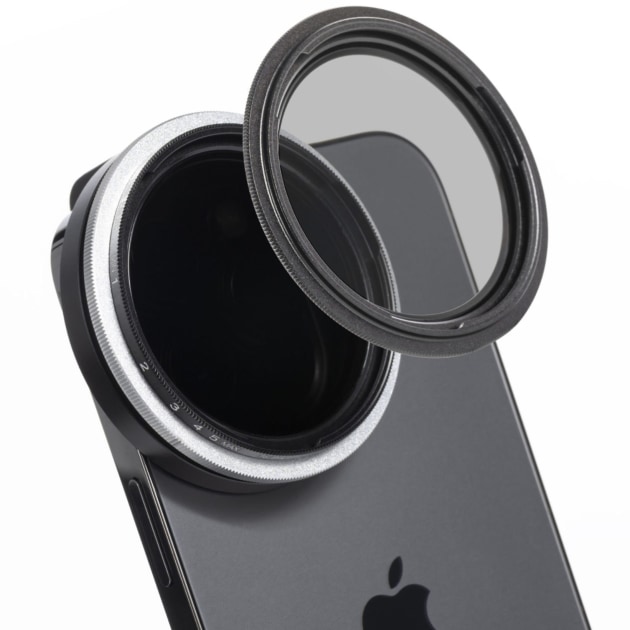 The Filmmaker Kit and Cinema Kit are built around more traditional circular filters instead of rectangular filters, and include a 1/4 Black Mist filter, a True Color ND-Vario 1-5 stop filter and carry pouch. The Cinema Kit adds Allure-Streak Blue and Allure-Streak Orange filters, which allow users to simulate the look of anamorphic lenses, including their trademark lens flares.
The NiSi Landscape Kit for iPhone is available for preorder now, and retails for $109. 
The Filmmaker Kit is also available for preorder and retails for $229, and the Cinema Kit will set you back $299.