Nikon's new Z lens roadmap: full lens schedule for the Z5, Z6, Z7 and Z50
Nikon's focus on mirrorless is continuing unabated, with today's announcement of the Z5 also being announced alongside a new lens roadmap which shows the Japanese company will offer no fewer than 24 Z-mount Nikon lenses by 2021, an impressive feat when you consider Nikon had just 10 lenses at the start of the year.  
The new additions expected by 2021 include a 28mm and 40mm 'compact' prime, and 60mm and 105mm Micro macro lenses.
In terms of zooms, there will also be a 18-140mm DX travel zoom for the Z50, along with a 24-105mm S premium standard lens, a 100-400mm S premium telephoto zoom and a 200-600mm full-frame supertelephoto zoom also in the works for the full frame Z5, Z6 and Z7.  
Indications also are that the highly-anticipated Nikkor Z 70-200mm f/2.8 S should be here in August, following it's announcement last year.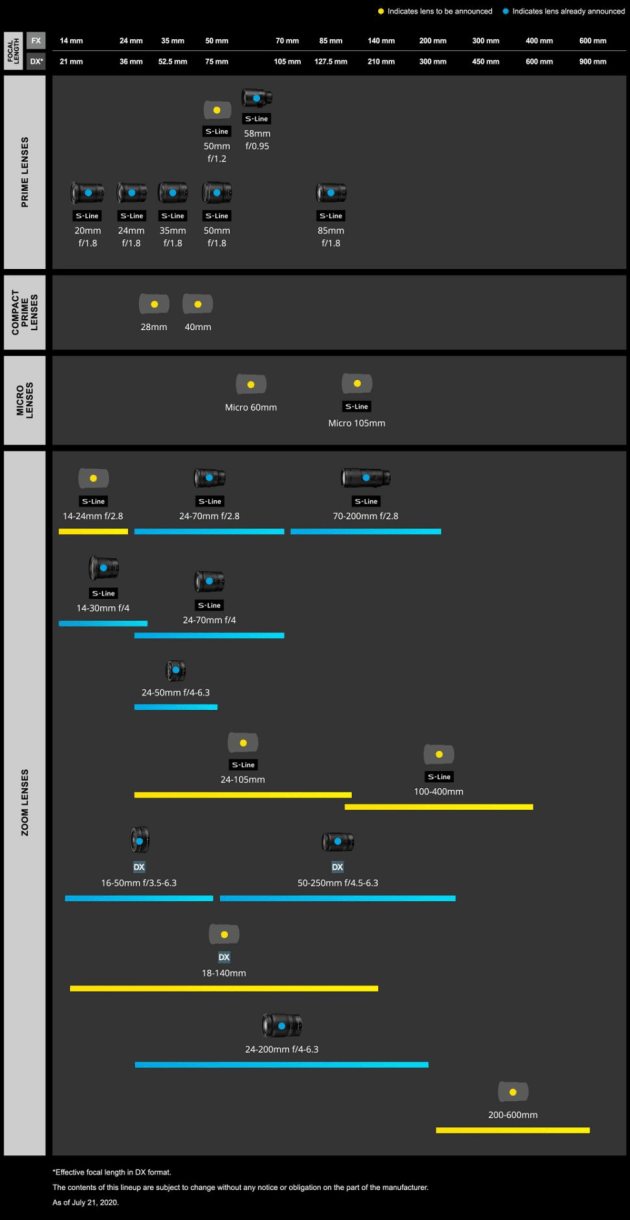 You can see the full (and hi res) lensmap for yourself at Nikon's website.