Nikon announces Nikkor Z 26mm f/2.8 and 85mm 1.2 S lenses
Nikon has announced two new lenses for its Z-mount system: the Nikkor Z 85mm F1.2 S, a fast prime aimed at portraiture photographers, and the Nikkor Z 26mm F2.8 - a pancake lens with a compact form factor. The new additions bring Nikon's lens lineup for Z mount to nearly 40 lenses in total.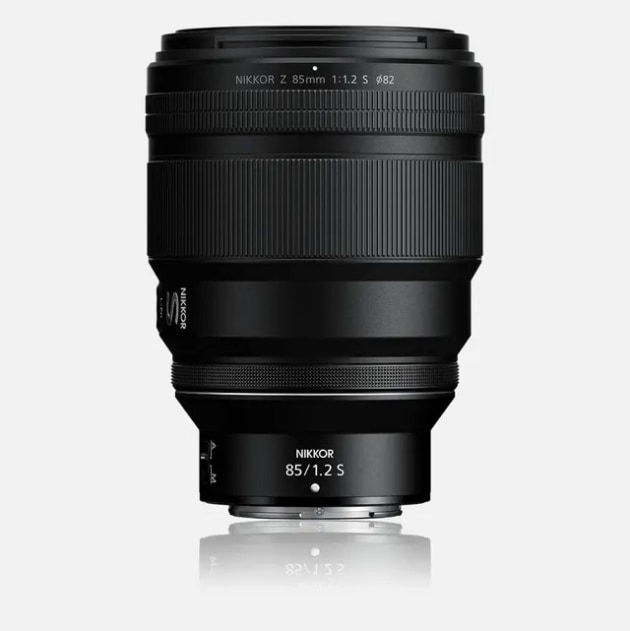 Starting with the Nikkor Z 85mm F1.2 S, the new lens sits in the company's premium 'S-line' alongside the company's currently available 85mm f1.8 S. The new addition has 11 rounded diaphragm blades, and a close focus distance of 0.85mm. It's made of a magnesium alloy construction and is weather-sealed. 
Powering the lens' autofocus are two stepping motors (STM) moving two focus groups. Nikon says as a result of this design AF performance will be quiet and fast, with minimal breathing.
On to the other announcement, the Nikkor Z 26mm F2.8 pancake. The super-compact lens is just 125g, and 23.5mm thick, with a slim lens hood also included. Even with the compact size, the lens has a control ring to which functions such as aperture and exposure compensation can be assigned. It has a minimum focus distance of 0.2m.
The focal length will work as a wide-angle prime on full-frame 'FX' bodies or as a 39mm equivalent lens on APS-C 'DX' models.
Both lenses are availalble for preorder now. The Nikkor Z 26mm F2.8 will set you back $899, and the Nikkor Z 85mm F1.2 S a whopping $4799.