Nik Collection 2 arrives: 42 new presets, RAW support
DxO has announced the release of the Nik Collection 2, a major upgrade to the popular plugin suite for Adobe Photoshop, Lightroom Classic, and Elements.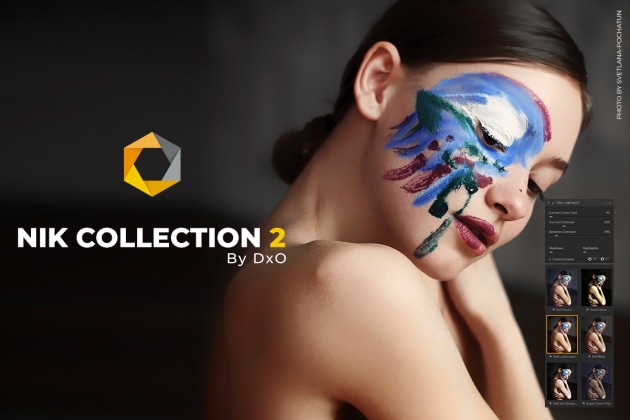 After bringing the Nik Collection back to the market in June 2018, DxO has expanded the plugin suite with 42 new creative presets and high-resolution monitor support for Windows.
Included in Nik Collection 2 are 42 new "En Vogue" presets to its original set of 156: 10 new recipes for Color Efex Pro, 10 new black and white presets to Silver Efex Pro, 12 new HDR presets to HDR Efex Pro, and 10 new tool combinations to Analog Efex Pro.
"More Silver," available in Silver Efex Pro, pairs the crispness of silver toning with a fine grain, resulting in black and white photographs that feature a level of balanced contrast typically achieved through darkroom techniques, while "Burned Edges," in Analog Efex Pro, reproduces the burned-edge, vignetting, toning, and framing effects of old-fashioned analog cameras.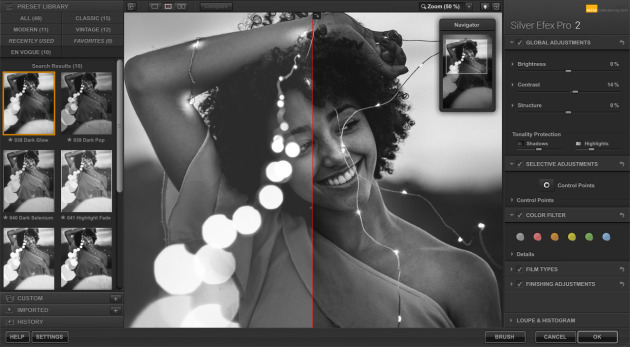 In addition, the Nik Collection 2 now comes with DxO PhotoLab 2.3 ESSENTIAL Edition, DxO's recently released advanced RAW photo editing software, reflecting the fact that nearly all users work in RAW. The software has been adapted to allow direct access to the plugins via a dedicated button and drop-down menu. PhotoLab 2.3 has also been updated to support RAWs from most current cameras.

Finallu Nik Collection 2 will also now support high-resolution monitors (HiDPI) with Windows, a feature that was previously unique to macOS.  
Price And Availability
Nik Collection 2 is now available through the DxO website with a price tag of $99USD (on sale through June 30th), while an upgrade from the previous version will cost you $80USD ($60 through June 30th).