Motorola confirms smartphone with a 200MP camera inside is coming
Motorola has announced it will be releasing a smartphone with a 200MP sensor inside as soon as next month.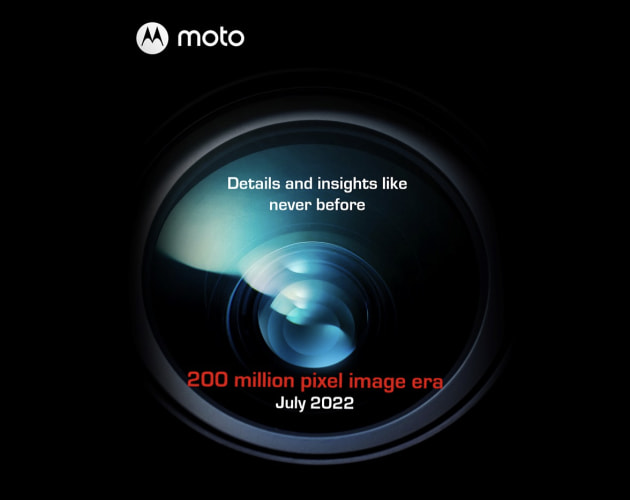 The company has teased the first of two annoucements in a recent Weibo post, the first of which is that it is set to release what will be the first phone in the world with a 200-megapixel camera. The company has also hinted it could be joined by a third-generation foldable Razr smartphone, too.
In the announcement, Motorola says (machine-translated) 'A new benchmark for image experience beyond parameters opens the era of 200-megapixel mobile photography.' According to the announcement, the phone is expected in July.
Motorola hasn't specified any other details about the forthcoming device, but it has reportedly been developed under the codename "Frontier," with a number of leaks in the last few months suggesting the front camera will use Samsung's 200-megapixel sensor announced last September, paired with a 50-megapixel ultrawide, a 12-megapixel telephoto, and a 60-megapixel selfie camera.
For now there's not much else to go on, but you can watch a video on the development of the Samsung 200MP sensor below.