Mindshift's new Rotation backpacks feature an ingenious way to access your gear
Think Tank Photo has launched a new series of its 'Rotation' Backpacks, which incorporate a rotating belt pack that can house essential camera gear and are easily accessed without placing the bag on the ground.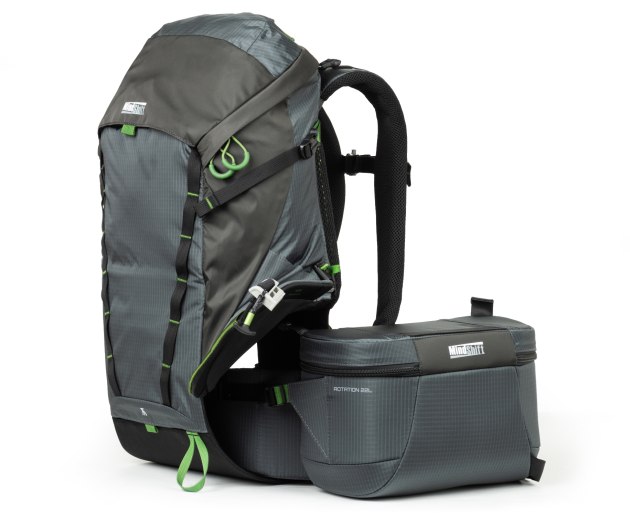 The company is calling the bags the 'ultimate adventure pack', and all feature a rotating belt pack that can house essential camera gear, such as a DSLR or Mirrorless body, several lenses and a variety of accessories. This Rotation180 system uses an integrated magnetic closure on the belt pack lid, enabling camera access from stowed to shooting position in less than 3 seconds.
To use it, the wearer simply rotates the integrated belt pack to the front of their body to access their camera. 
The MindShift Rotation Backpack Series is available in three sizes ranging from 22, 34 and 50+ litres of capacity. Each backpack includes a camera belt pack, a 10-point adjustable harness system and room for personal gear.
The smallest, the 22L model with Belt Pack (6 Litres), will fit one ungripped Mirrorless or DSLR camera kit with 2-3 lenses or a 24-70mm f/2.8 attached to the body, with 16 litres of capacity for personal items in the main storage space.

The largest, the 50L+, will fit a wealth of gear, one gripped Mirrorless or DSLR kit with 3-5 lenses or 70-200mm f/2.8 attached along with personal items.
The backpack series can be adapted to carry a tripod, hydration reservoir, ice/mountain axe, trekking poles and extra camera gear using a MindShift Stash Master photo cube (sold separately).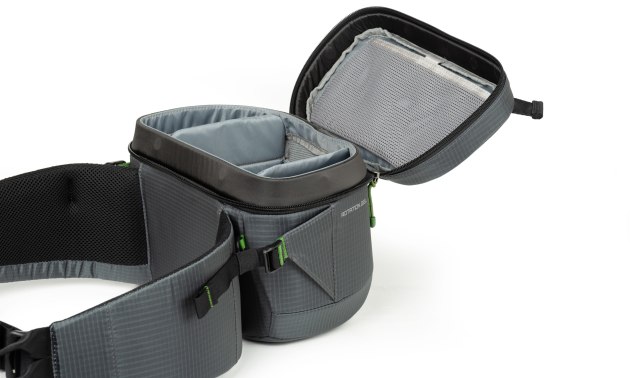 They also can be used with seam-sealed rain covers for both backpack and belt pack, although these are supplied separately. 
The Rotation 22L has an RRP of $455, the 34L, $555 and the 50L+ $795 AUD. You can find out more about the new bags at thinktankphoto.com.