Leica launches limited gold-plated M10-P kit with $70k pricetag
Just when you thought Leica's limited edition camera kits had got about as expensive as they could possibly be, the German company has gone ahead and released another that might just trump all its previous offerings - this time with a staggering $50,000 USD ($72,000 AUD) pricetag.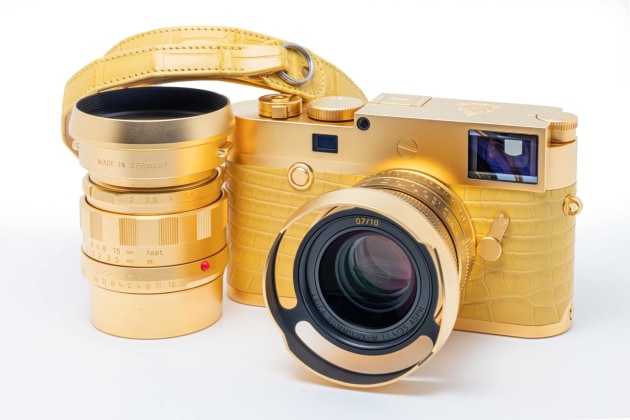 The kit in question is Leica's latest collaboration with beverage manufacturer Thai Beverage, and a limited-edition gold Leica M10-P camera that's been released to celebrate the coronation of Thai King Maha Vajiralongkorn. 
According to DPReview, the limited-edition kit will be sold in two varieties. The first (Yellow) features an M10-P, an APO Summicron 50mm F2 ASPH and a Summilux 35mm F1.4 ASPH lens, all of which are gold-plated, with the M10-P featuring a rather fetching yellow crocodile leather body wrap.
The second kit (in green) is supplied with the camera body and just the APO Summicron 50mm F2 ASPH lens. Both models will feature a royal Thai emblem engraved on the top panel along with a serial number engraved in the hotshoe mount, and come in a locking wooden box with a royal Thai insignia engraving on top.
To keep things authentic, the kits will come with a hand-signed certificate signed by Thai Beverage President and CEO Thapana Sirivadhanabhakdi, Leica Camera AG Chairman Dr. Andreas Kaufmann and Leica Camera AG CEO Matthias Harsch.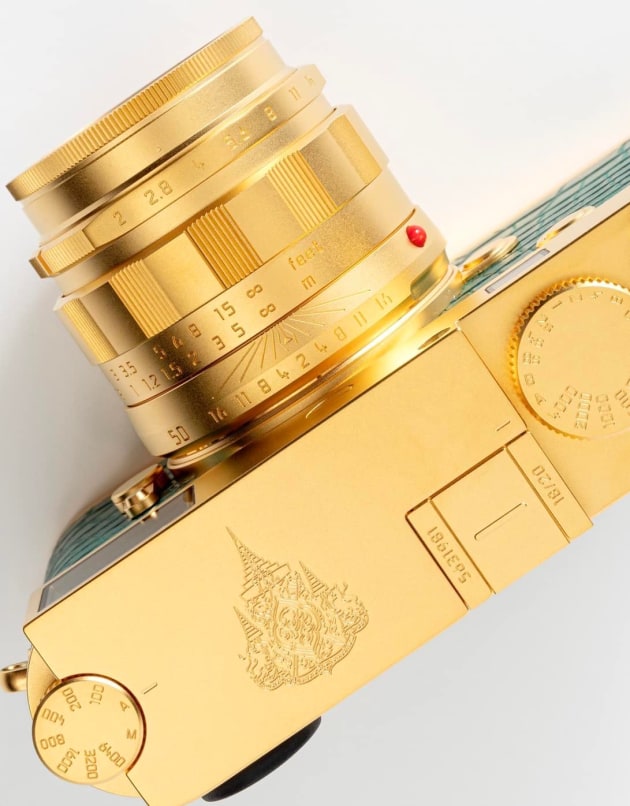 In total, just 10 of the yellow kit will be available and 20 of the green kit will be available for an estimated $50,000 USD ($72,000 AUD) and $30,000 USD ($43,000 AUD), respectively. 
So there you have it. On the otherhand, it is still considerably cheaper than Oskar Barnack's Leica, which sold for $15M this week, smashing its estimate of $3M, and making it officially the world's most expensive camera.