Leica launches 'black paint' M10-R
Leica has just announced the introduction of a new design variant for the Leica M10-R rangefinder that features a new sleek look with a black paint finish.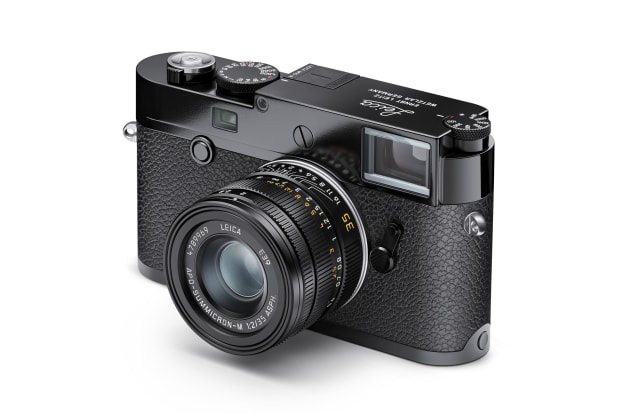 While the camera will share the same technical specifications as the original M10-R, including an 'ultra-quiet' shutter and a 40 megapixel sensor, the main difference between the models is purely cosmetic. 
Created to embody the classic Leica look and feel, the new model has been designed in such a way that the finish will wear over years of use to reveal tinges of brass beneath the high-gloss black paint. The idea being that over time each camera will become marked with a unique patina that is specific to the touch of its owner. 
Leica has shared that the intention behind this design feature was to produce a camera that "not only captures moments in time, but also tells a story of its own."
Other differences between the original model and the new design include: the ISO and shutter speed dial both feature classic diamond-pattern knurling; the shutter button has a silver-chrome finish; the classic Leica lettering on the top plate and the red Leica dot has been omitted.
The company describes the new model as "a prime example of Leica's unerring commitment to quality and craftsmanship made in Germany." 
The new model will set you back $13,900 AUD as compared to the original model which costs $13,500. To find out more about the technical specifications of the camera, you can visit Leica's website here.