Leica announce 40MP M10-R
Leica has launched the M10-R, the highest resolution camera of its M10-series of mirrorless rangefinder cameras. Virtually identical to the M10, the M10-R's standout feature is the addition of a 40 megapixel sensor, compared to the 24MP sensor in the M10.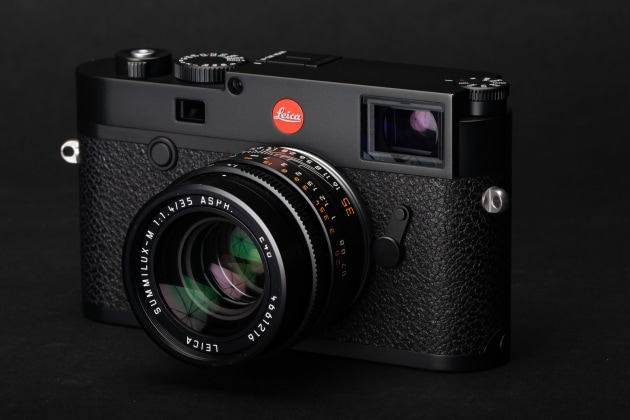 Most of the camera's key specs, including a 3-inch touchscreen rear display, 100 to 50,000 ISO ranges, Maestro II image processors, and the company's split-screen manual focus system remain unchanged over the M10. The R weighs 660g including the battery. 
The new sensor has been designed to offer less noise as compared to other M10 camera bodies, and to provide a wider dynamic range in Raw mode. It has a base sensitivity of ISO 100 and ranges up to ISO 50,000.
There's a few other additions too, including an extension of the  upper limit of exposure time to 16 minutes, which should appeal to astrophotographers.    
Built with an identical shutter to the Leica M10-P, the new M10-R has been designed to have an incredibly quiet shutter that functions with minimal vibration, therefore reducing the potential for camera shake. 
The new compact camera has a single SD card slot (UHS-I only), and like the other cameras in the Leica M10 family, it doesn't have an HDMI or USB port. And while it doesn't have a Bluetooth function, the R does have Wi-Fi capabilities for easy transmission of your photos from camera to your phone, tablet or laptop.
And the price? The M10-R is on sale now and is available for purchase in either black or silver. The new model will set you back $13,500. You can find out more at Leica.