Laowa announces new version of its 24mm Probe 'snorkel' lens
Laowa has launched an updated version of its quirky Probe lens, a full frame 24mm 2x macro lens on a stick.
At 24mm, the Pro2be lens is much wider than a typical macro lens, allowing for imagery that simply wouldn't be possible with a traditional (read: longer focal length) Macro lens.
The tip is also waterproof, which makes the lens particularly versatile.
Three different models are available - a Direct View Lens, a 35º View Lens, and a Periscope Lens, with all three currently only able to be purchased as a kit. 
Laowa says the new optics have a number of improvements over their predecessor, starting with the maximum aperture. 
The relatively slow T14 f-stop of the original has been improved upon with a new T8 aperture, which, although 'slow' compared to most lenses, is almost two stops faster than the first version, which should make it more capable in lower light and improve depth of field.
In addition, it has a longer probe length than the original design, up to 36.6cm. With a minimum working distance of just 4mm, Laowa also added around 10cm to the length of the lens barrel compared to previous versions of the lens.
 The periscope version of the lens has a 360º rotating mechanism, which should make it much more flexible when adjusting the angle to get the right shot and allow for a more comfortable operating level.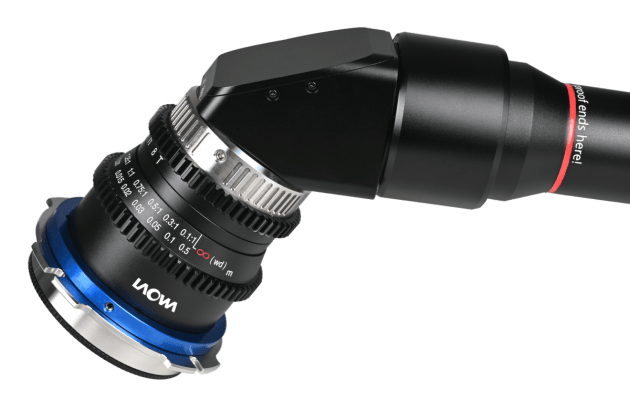 The lenses in the Pro2be feature a whopping 33 elements in 24 groups, and 34 elements in 25 groups for the Periscope View lens. Laowa says the optical design has also been enhanced for better colour rendition and image quality. 
The lenses are available in Arri PL, Canon EF, Canon RF, Nikon F, Nikon Z, Sony E, L mounts, and Laowa says swapping mounts is a simple process, so the Pro2be can be used with different cameras on the same shoot.
The three lens kit will set you back a hefty $13,799 from Laowa Australia, and are available now.