Laowa announces 24mm 2x PeriProbe lens
Venus Optics has announced the Laowa 24mm T14 2x Periprobe lens, which takes 2016's original 24mm f/14 and T14 probe lenses and gives the lenses a new 90° periscope-like tip that allows for shooting at right angles to the plane of the camera sensor: It means you could shoot the new lens around a corner (if you so desired!).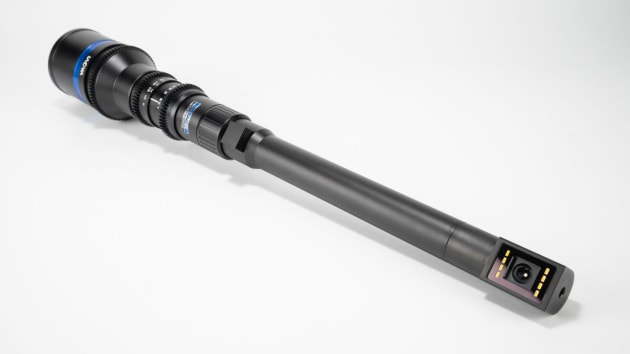 As the plane of focus on the Peiprobe is perpendicular to the camera sensor and not parallel to it, you can slide the lens into some very tight gaps where a traditional lens setup just wouldn't be possible. It's a full-frame lens that Laowa says will be available in seven different mounts, including Arri PL, Canon EF, Canon RF, Nikon F, Nikon Z, Sony E and Leica L mounts, but for Micro Four Thirds and APS-C shooters, there's also a 0.7x focal length reducer designed specifically for the probe lens that can be purchased separately. 
The 90° periscope lens can be rotated 360° around the axis of the mount, allowing you to point it above, below, to either side or anywhere in between. The front barrel of the Periprobe is also waterproof, allowing it to be shot underwater or have liquid poured over it such as with product photography. The lens features a 1/4-20″ socket on the front of it for adding attachments, like a small LED light, although there's also built-in LED lights as well.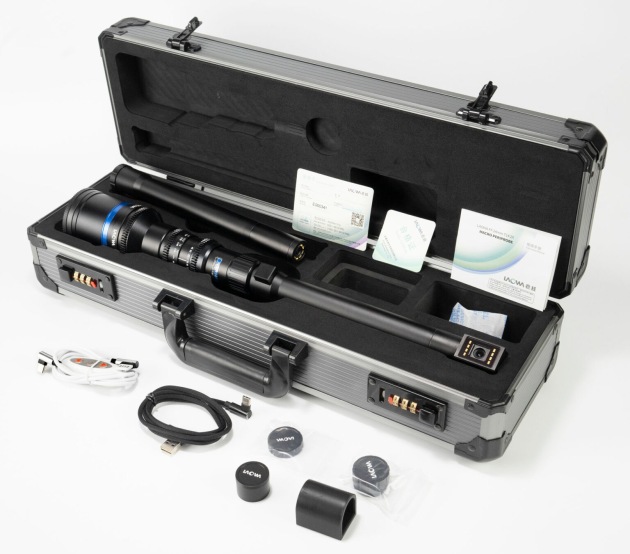 No local pricing or availability has been announced, but the 24mm T14 2x Periprobe will be priced at $2,299 USD ($3,201 AUD) for all mounts, with the original probe pricing dropping to US$1,449 (Standard) and US$1,599 (Cine) from today. You can find out more about the Periprobe here.