GoPro's Hero10 Black Bones is the lightest GoPro yet
GoPro has announced the Hero 10 Black Bones, a lightweight version of the Hero 10 Black designed to be mounted on compact First Person View (FPV) drones.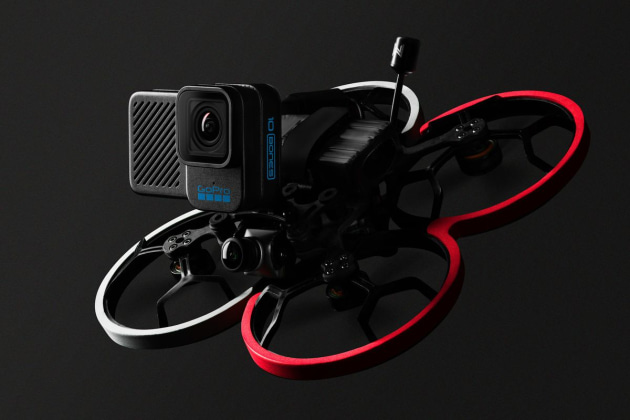 Weighing 54g, HERO10 Black Bones takes the core elements of the HERO10 Black, including its lens, image sensor and GP2 processor, and packs them into a slim, well-ventilated enclosure that's ready to fly. The camera is light enough to be mounted on 3-inch class and larger drones. 
FPV drone flying has climbed in popularity recently thanks to incredible fly-through videos like the recent (insane) FPV flight through Tesla's Giga factory. FPV drones are typically smaller and more nimble than drones like the DJI Mavic 3, and are flown with a dedicated FPV headset. Until now, many FPV users have previously bought or created their own 'naked' GoPros by stripping down the company's traditional action cameras to reduce weight, but doing this voids the warranty.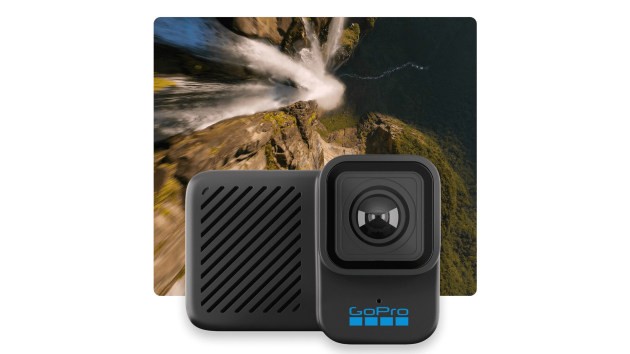 The Bones is the solution to this - it uses the same 1/2.3" image sensor and GP2 processor from the HERO10 Black, with video specs on the new action cam maxing out at 5.3K at 60 frames per second (FPS). Like the HERO10, there's also 4K @ 120 FPS, and 2.7K @ 240 FPS, however, there's no 10-bit video. 
At 54 grams, the HERO10 Black Bones weighs 100 grams less than the HERO10 black, making it the lightest GoPro ever, the company said. Helping keep the weight down is the fact that it doesn't have its own battery, but is instead powered by the drone's own 2S-6S or 5-27V batteries — a typical setup on FPV drones.
The Bones also features a ventilated, semi-durable enclosure to help keep the device cool, and comes with a lightweight housing that features the HERO10 Black's replaceable cover lens, which can also be swapped for third-party HERO10 Black and HERO9 Black ND filters.
Unfortunately the bad news is the Bones is currently only available in the US. We've reached out to GoPro to get word as to whether it'll be given an Australian release, as the GoPro website currently lists local pricing of $749.95, which suggests it will be released here - watch this space. 
You can find out more about the Bones at GoPro.