GoPro launches three new Hero 11 Black action cams
Go Pro has launched three versions in its new Hero11 Black camera lineup, the Hero11 Black, Hero11 Black Creator Edition, and the Hero11 Black Mini.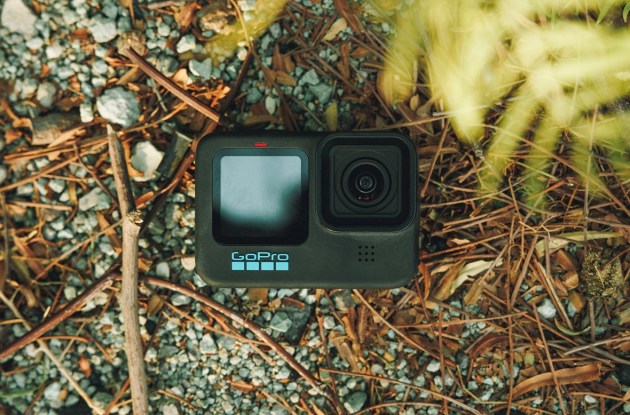 All three action cameras feature similar specs, with the main difference being a slight physical design change in the case of the GoPro Hero 11 Black Mini, and the addition of accessories in the case of the Creator Kit - essentially a long-lasting battery grip with built-in buttons for one-handed camera control and over four hours of 4K recording per charge.
The GoPro Hero 11 Black Mini is similar in form to the GoPro session and is a stripped-back version of that popular, and now likely discontinued, action cam. It loses the front-facing screen and extra buttons for a more simplistic design aimed at ease of use.
All of the three new devices feature the largest sensor in a GoPro, 1/1.9-inches, with an 8:7 aspect ratio, which captures more vertical field of view, allowing more room to crop. There's also a new HyperView mode, which captures a wide 16:9 field of view.
According to the company, the new models also feature the highest level of video stabilisation and widest field of view ever featured in a Hero camera. Video specs max out at 5.3K 10-bit video at 60fps, with the new Timewarp feature leveraging this to create a hyperlapse at up to 5.3K.
In addition, the camera's new sensor can process 10-bit colour. The company says that this means it will capture the most realistic colours of any GoPro to date. 
New Night effects have been added – these are light trail modes and enable the camera to capture light painting, Star Trails and vehicle light trails. Finally, the enduro battery is now part of the standard camera rather than an addition that needs to be brought separately.
HERO11 Black is available globally from today at $649.95 (AUD) for GoPro Subscribers and $799.95 MSRP. HERO11 Black Creator Edition is also available globally today at $929.95 for GoPro Subscribers and $1099.95 MSRP. And finally HERO11 Black Mini will be available at GoPro.com on Oct. 25 for $499.95 for GoPro Subscribers and $649.95 MSRP, rolling out to retailers globally thereafter.
You can find out all about the new devices at GoPro.