Fujifilm releases new Instax SQUARE SQ1
Fujifilm has just released their latest take on the old-time classic polaroid camera: the Instax SQUARE SQ1. This simple point-and-shoot camera has been designed with people who want to quickly capture memories and take spur-of-the moment images in mind.
Boasting very similar features as the Fujifilm Instax Mini 11, the new Instax SQUARE SQ1 offers a modern design and shape, as well as a noteworthy difference in the size of the prints that it produces. The Instax SQUARE SQ1 prints larger images than the Instax Mini 11, and the prints are square in shape as opposed to rectangular, measuring 62mm x 62mm.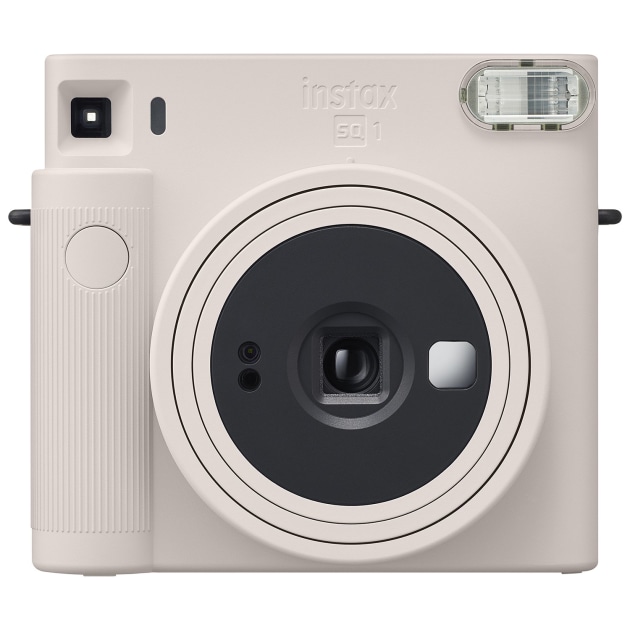 With respect to new operational features, the Instax SQUARE SQ1 can be switched on by simply twisting the lens as opposed to a separate button, and most notably, the new model offers an automatic exposure.

This feature sets it apart from the earlier models in the Fujifilm Instax Mini camera range, which required users to select the exposure settings somewhat manually by selecting the icon that best represented the lighting conditions. The way this automatic exposure feature functions is that the flash on the new camera model automatically adjusts the shutter speed in accordance with the brightness of the scene.

As a result of the automatic exposure feature, Fujifilm claims that the Instax SQUARE SQ1, like the Instax Mini 11, can deliver good photographs in darker lighting conditions as compared to their older models of instant-print cameras.  
Just like the Instax Mini 11, the SQUARE SQ1 has a 'Selfie Mode'. This mode can be switched on by twisting the ring of the lens. Part and parcel of the Selfie Mode is the ability to shoot clear and focused images of close-up subjects.

When shooting close-up subjects with the earlier models in the Instax Mini range, you might have found that these close-up shots were often out of focus and blurry, but the Selfie Mode function allows users to shoot subjects that are as close as 30-50cm away. 
The Instax SQUARE SQ1 is available in Chalk White, Glacier Blue and Terracotta Orange, and will set you back $199.00 AUD. To get your hands on this new product, check it out on the website here.