Fujifilm Japan to temporarily cease X100V orders due to huge demand
It may be more than two years old, but demand is only increasing for Fujifilm's venerable X100V fixed lens compact camera, with Fujifilm Japan confirming it is temporarily ceasing new orders as the camera's popularity skyrockets thanks to social media.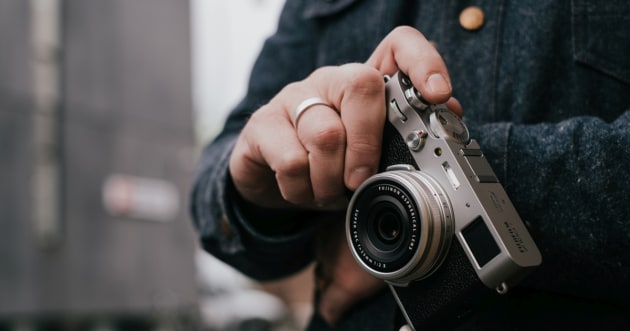 Fujifilm announced the X100V with a redesigned 23mm f/2 lens, a new X-Trans sensor, a tilting rear LCD, and "optional" weather resistance, in February 2020. 
Defying the odds of technological obsolescence, PetaPixel reported at the beginning of the month that used prices of X100 cameras in the US had increased dramatically due to a number of viral TikTok videos praising the camera on the social media platform. 
Additionally, a number of recent YouTube videos seemingly tapping into the hype will have also fanned the flames.
In Australia, it seems demand has increased as a result, with online Amazon price checker
CamelCamelCamel
confirming prices for the silver X100V are currently close to its peak price back in September 2020, and up $400 from its low in August 2021.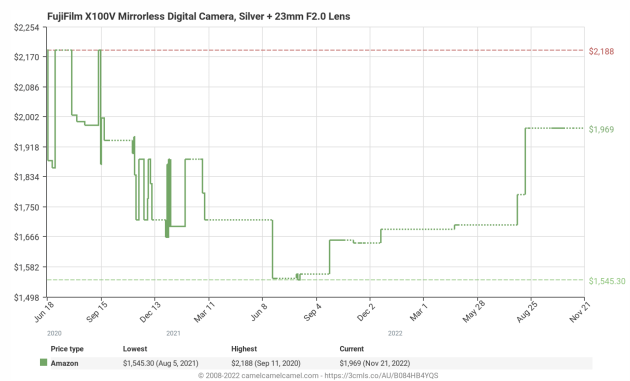 A quick Google of camera retailers in Australia confirmed availability across the country appears to be very low. 
Responding to the huge demand, Fujifilm Japan confirmed it will cease new orders in a public notice on its website on Thursday.
"Regarding the high-end compact digital camera 'FUJIFILM X100V', we have received orders that have greatly exceeded our initial plan, and we are unable to keep up with the supply of products," the statement says.
"So we will temporarily stop accepting orders from today."
According to DPReview, the decision will only impact the Japanese market, however we've reached out to Fujifilm Australia to find out if there are set to be any restrictions on local availability. 
On TikTok, the hashtag #fujifilmx100v has over 4.3 million views, with the camera continuing to receive high praise for its image quality and aesthetics.