Fujifilm confirms X-T4 coming February 26
Fujifilm wrapped up their London 2020 X-Summit this week with a number of major announcements, including the launch of the X100V, a new 50mm f/1.0 lens for X-Mount, three additional lenses to be released in the next 12 months, and a new pixel shift mode for the GFX-100 that will allow the capture of 400MP images.
But one major announcement right at the (very) end has definitely pricked up our ears - the Fujifilm X-T4 is imminent. 
A quick look at Fujifilm's official Fujifilm X website even has a countdown for the announcement, which will be made on February 26.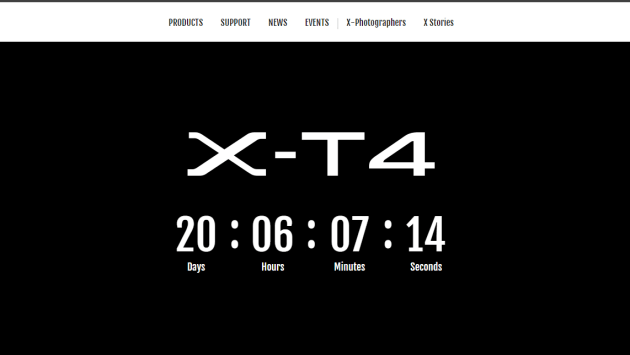 If the X-T4 is anything like its predecessor, we can expect Fujifilm's impressive autofocus and image quality in a compact APS-C format, and, according to rumours sites like Fuji Rumours, quite possibly IBIS (for the first time) and support for higher quality video.
If you're really keen, you can watch the full X-Summit stream at the link below: