Fujifilm announces GFX100 II
Fujifilm has announced the GFX100 II, the company's new flagship medium-format mirrorless camera, that makes widespread improvements to autofocus, drive speed, and video.
The Fujifilm GFX100 II has an entirely new body design along with a new 102-megapixel CMOS II HS image sensor that Fujifilm says offers twice the readout speed of the 102-megapixel sensor in the GFX100 and GFX100S.
The sensor is paired to Fujifilm's latest fifth-generation X-Processor 5 image processing engine, which powers subject detection autofocus with artificial intelligence (AI), a first for a GFX series camera.
According to the company, the AI autofocus is developed using deep learning technology and updated with Fujifilm's latest prediction AF algorithm as seen on the X-H2 series. It's capable of detecting animals (with a separate mode for birds), vehicles, and other fast-moving objects such as insects and drones.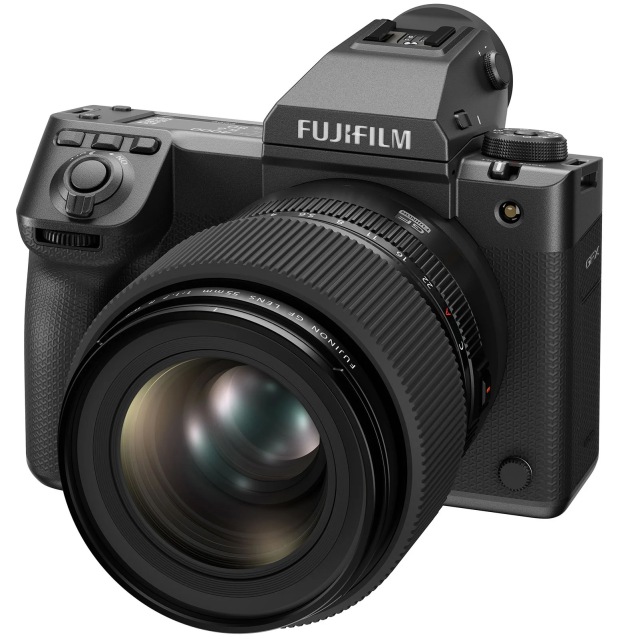 While it probably won't ever be an action photographer's first pick, the GFX100 II does offer burst speeds of eight frames per second, compared to 5fps on the original GFX100. 
The GFX100 II also offers a blackout-free 5.3fps burst mode, and in its 35mm format mode, 8.7fps and 5.8fps burst as well.
In addition, the GFX100 II can also produce a scarily large ultra-high-resolution 400-megapixel image with a single press of the shutter release.
Body-wise, the GFX100 II looks to blend the designs of the GFX100 and the GFX100S, although it now includes a traditional mode dial. Like the GFX100, the GFX100 II has a large top information display which covers almost the entire right side of the camera's top panel. There are also three customisable function buttons, and a 9.44-million-dot OLED EVF with 1.0x magnification. 
Video
While the GFX100 and GFX100S max out at  4K/30p video, the GFX100 II offers 8K/30p and 4K/60p video recording. The camera also records 5.8K video at up to 30p.
In addition, the GFX100 II can internally record Apple ProRes 4:2:2 10-bit video, and it supports three Apple ProRes codecs, including Apple ProRes 422 HQ, Apple ProRes 422, and Apple ProRes 422 LT. Alongside ProRes, the GFX100 II can record Blackmagic RAW.
Finally, the GFX100 II includes a five-axis in-body image stabilisation system that provides up to eight stops of image stabilisation - an improvement of 2 stops over its predecessor. 
The new camera will set you back $12,599. 
You can find out more about the GFX 100 II on Fujifilm's website.