First look: Panasonic G9 II
Action photography has always been something that I have been drawn to, and in recent years this has led me towards bird photography, a genre I really enjoy.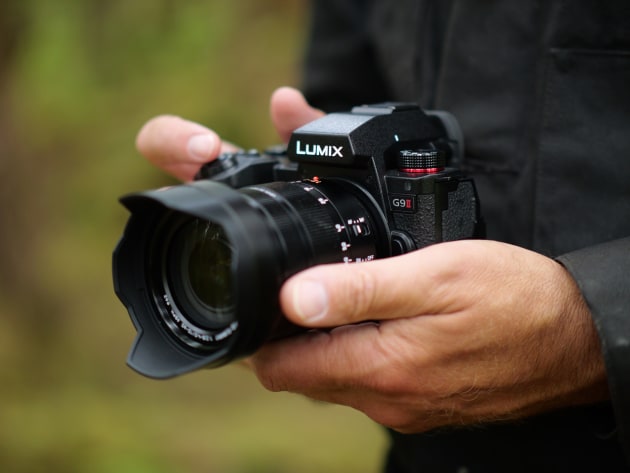 That said, it is a real challenge to capture birds in unique and interesting ways, and I have used a number of different cameras and lens combinations over the years.
I'm a Panasonic shooter, and recently have been using the S5 with a Sigma 150-600mm lens, however this combination, while delivering good results, is also very heavy and cumbersome.
That brings me to the G9 II. 
The original G9 (see our review here) was a great camera for bird photography for one main reason – its Micro Four Thirds sensor meant that in combination with a 100-400mm lens it was possible to reach a field of view equivalent to 800mm (in full-frame terms), but in a much smaller and lighter package.
However, that camera is now more than five years old, and it ran a relatively primitive autofocus system, although this was improved with firmware updates over the years.
Enter the Lumix G9 II. On paper it retains many of the attributes that made the original great, but brings with it up to date technology that should make it probably the most well-rounded M43 camera on the market today.
The first leap forward is the body itself. It has much more in common with the S5 II than the original G9 – in fact it's literally the same outer shell. It's slightly taller, has sharper edges, and more physical controls than its predecessor. 
Inside is a new improved sensor. The 25.2MP sensor (compared to the 20.3MP sensor of the original) is based around a sensor similar to the one in the GH6.
According to Panasonic, it has improved dynamic range and should offer better low light abilities, helped by the inclusion of a new dual output gain system. In essence, this combines the highlight capture benefits of low gain and the cleaner shadow performance of high gain. The sensor also enables a 100MP handheld high res mode.
But for sports and action photographers, it's the addition of the new on-sensor phase detection autofocus system that'll be the most welcome feature. In addition, there are a number of autofocus subject detection options, including animals, cars, motorcycles, and humans.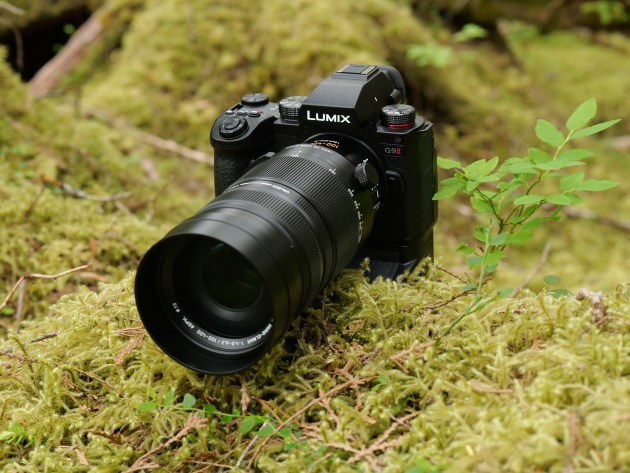 The frame rate is impressive, with 60 fps burst shooting in AF-C and using the electronic shutter, although this does drop to 10 fps with the mechanical shutter. Dual UHS-II card slots help deliver a large buffer memory, which allows for capture of over 180 frames with one press of the shutter. There's also 390 shots per charge of battery life.
The magic doesn't stop there, as Panasonic have also gifted the G9 II with a pre-burst shooting mode that means you don't have to anticipate the decisive moment as you can set your pre-burst up to a whopping 1.5 seconds before you press the shutter.
Finally, a quick note about the price. The RRP of the G9 II is $3,299, the same RRP at launch as OM System's flagship M43 camera, the OM-1. It's a price tag that puts it in the full-frame imaging space, but does seem about right for a flagship camera in 2023.
Video
For now, the GH6 probably retains the crown as Panasonic's go-to hybrid camera for videographers, with that camera offering CFexpress card support, Raw video output modes and a built-in fan, but the G9 II is not far behind.
It offers V-Log and open gate 5.8K 4:2:0 video. In addition, it has a full size HDMI port, and an improved 8.0 stop 5 axis in body image stabilisation system. 
The wrap-up
In the last few days I have only scraped the surface of what this camera can achieve and I look forward to testing all its capabilities over the coming weeks.
Overall, my impressions of this new camera are overwhelmingly positive. Its a no brainer for a bird nerd like me but should also appeal to shooters who want a more well-rounded camera than the original G9. 
I look forward to further testing of this camera and will post some results to my Instagram page over the coming weeks as I write a full in depth review. Check me out @timtimini.