First look: Advanced Navigation Hydrus drone
Exploring and capturing images of life below the sea just got a whole lot easier with the unveiling of Advanced Navigation's Hydrus, but it doesn't come cheap. 
At a recent event in Sydney we were able to experience the Hydrus, a submersible drone capable of reaching depths of 3000m and a range of 9km. The compact drone weighs only 6.7kg and has a battery life of 3hrs. It's compact and is simple to use straight from the box.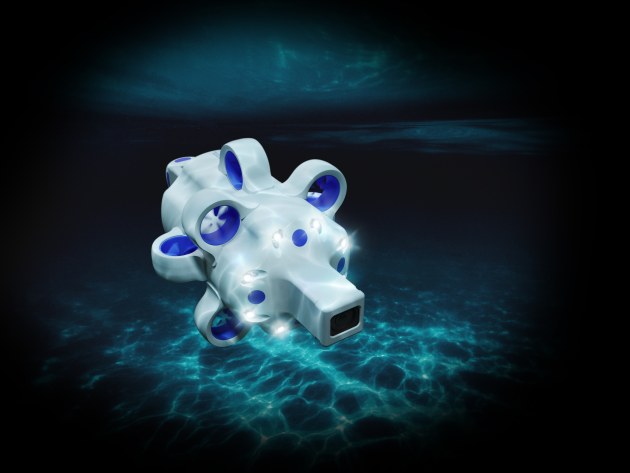 With a 4k 60FPS camera installed, the Hydrus is capable of capturing simultaneous cinema grade video and still images. It is optimised for low light and is capable of capturing geo-referenced footage. 
It means that underwater film makers and photographers now have access to explore areas that were previously off-limits. 
Advance Navigation CEO and co-founder Xavier Orr told Australian Photography the inbuilt camera and sensor is similar to those in most modern high-end digital cameras. 
However, with a price tag of $55,000, the Hydrus isn't for the average photographer or diver. That said, the technology involved in creating Hydrus and the applications have never been available in such a compact and user-friendly submersible drone. 
Hydrus uses Artificial Intelligence (AI) to create point and click 3D map interface that allows otherwise advanced underwater data collection either impossible or very expensive. The AI takes control of navigation and controls image quality through its advanced technology and dynamic lighting.  
The Hydrus comes in a package slightly larger than a football and is built using a tough polymer construction. The compact size and build allows the Hydrus to be deployed in depths and areas of tight reefs that would be hard to reach in person. Using AI, photographing reefs and monitoring life underwater for research purposes has never been easier. 
Along with monitoring precious reefs under water, Hydrus can also be used to map underwater structure and create sharable data. Other uses include underwater inspection of marine infrastructure such as offshore wind farms. 
While the Hydrus may be beyond the amateur photographer's budget, the possibilities for high budget film makers and photographers, not to mention the endless uses for mapping, maintenance and environmental tasks make it a groundbreaking piece of technology. 
You can find out more about the Hydrus via the company's website.