DJI's Mavic Air 2 is here with 4K 60P video, 34 minute flight time
DJI's newest drone has hit the skies, with today's announcement of the Mavic Air 2 bringing with it a number of improvements borrowed from its pro relatives.
The standout feature is in the video department, with the Air 2 shooting 4K 60P at 120mbps. In real terms this means 20 percent more data in 4K60p videos when compared to the previous 100 Mbps as found in the original Mavic Air. 
The other headline feature is the inclusion of the H.265 codec. Considerably more efficient than H.264, you can expect better fine detail and improved video quality as a result of the new addition. Video recording at 1080p also goes up to 240 fps for some serious ultra-slow-motion recording.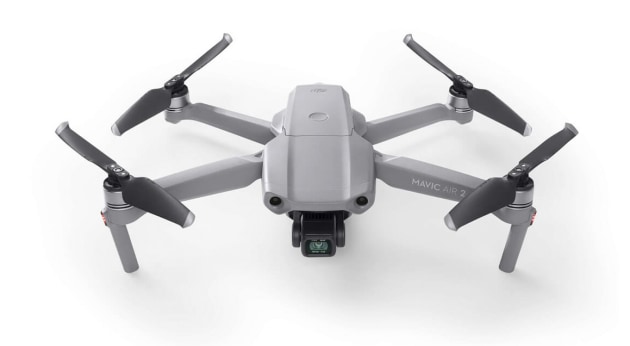 There's improvements to the Air's still photography capabilities too, with the Mavic Air 2 capable of stitching together 12 MP images to create 48 MP panoramas.
Combine this with a new 1/2-inch sensor (the Mavic Air had a 1/2.3-inch sensor), and the ability to take 8K timelapses, and the Air's imaging capabilities should be substantially improved over its predecessor (although it has the same number of megapixels).
There are a number of new image capture modes, including HDR photo, 'Hyperlight', which is designed for low-light scenarios, taking multiple photographs and merging them to bring out a clear image with less noise, and 'Scene Recognition' that can recognise five categories of scenes including sunsets, blue skies, grass, snow, and trees, then optimise settings to make the photograph pop by bringing out the highest degree of colour, detail, and tones.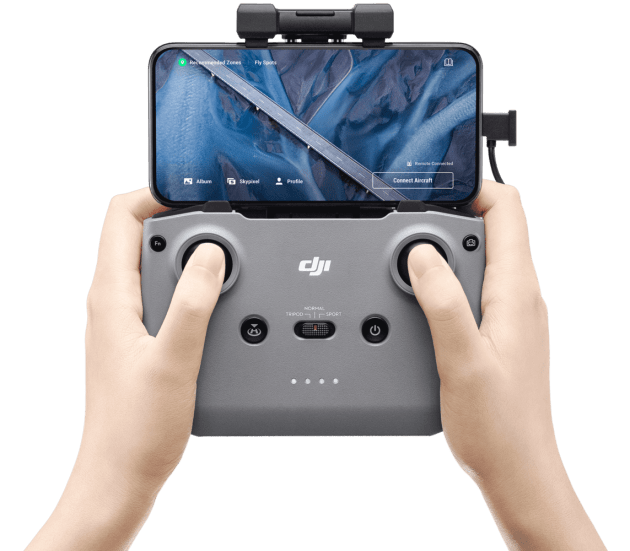 The other big improvement is to the drone's flight time, which jumps up to 34 minutes (compared to a fairly pitiful 21 minutes on its predecessor).
The Air 2 also comes with a newly designed controller that's both larger and supports OcuSync 2.0, which should increase range from the 2 km of the Air's original W-iFi remote to up to 10 km. The remote has bigger thumbsticks and an improved smartphone mount.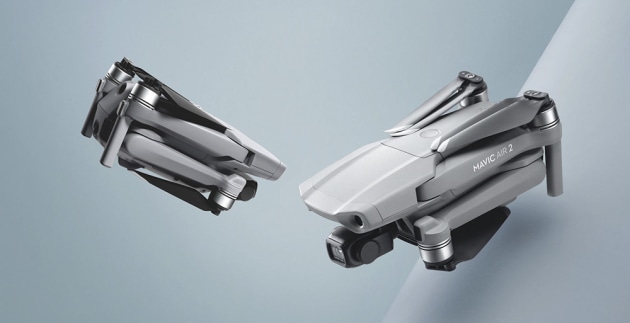 Finally if you've ever worried about flying your drone into a plane, DJI's AirSense now comes as standard on the Mavic Air 2.
By sensing communications from nearby commercial and private helicopters and airplanes, the Mavic Air 2 can sense if and when it is too close or within the flight path of other aircraft, which should allow it to automatically maneuver and avoid dangerous collisions.
The Mavic Air 2 is available for pre-order today and will start shipping to customers on May 15, 2020.
It's available in two options: a standard package which includes the Mavic Air 2 aircraft, one battery, a remote controller and all the required wires and cables for AUD $1,499; and the Fly More Combo which includes all items from the standard version as well as a shoulder bag, ND filters, charging hub, and 2 extra batteries for $1,899.
The Mavic Air 2 is available for pre-order through DJI authorized retailers in Australia as well as DJI's online store.