DJI launches Osmo Action camera
DJI has announced the Osmo Action, a robust action camera that appears to have plenty in common with GoPro's Hero line of action cameras.
The dustproof, shockproof and waterproof action camera gets the same 1/2.3-inch sensor as that in the Osmo Pocket, and can capture 12-megapixel Raw stills, as well as 4K HDR video at 60fps and 100Mbps. In front of the sensor is a three-element f2.8 lens with a 145 degree field-of-view covered in an anti-reflective coating. There's a 2.25-inch rear touchscreen with a water and fingerprint repelling coating, and a 1.4-inch front screen.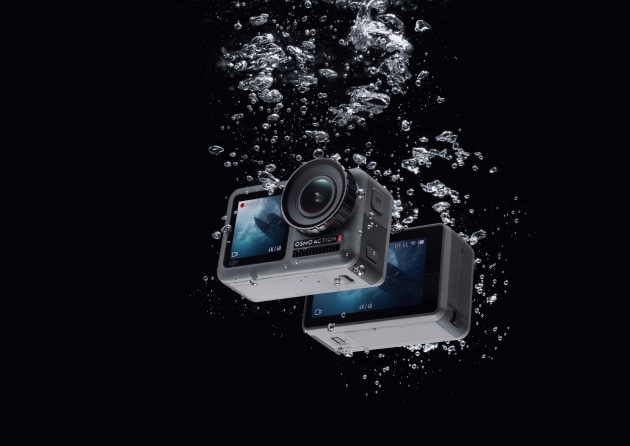 Osmo Action is the first DJI handheld camera to include RockSteady, DJI's Electronic Image Stabilization (EIS) technology. Stabilisation algorithms work in conjunction with EIS, although according to DPreview, DJI estimates an 18-22% crop factor when using RockSteady. DJI has also included a de-warp function to minimize the exaggerated perspective of the wide-angle lens.
Osmo Action has a removable battery with a run time of 93 minutes recording at 4K/30fps with RockSteady enabled, and 135 minutes recording at 1080p/30fps without RockSteady. There's also dual microphones and a speaker.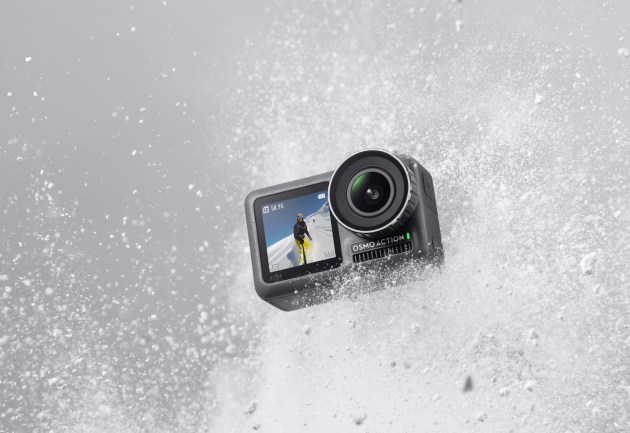 The action cam also features a variety of creative features built-in, including Slo-mo, 8x slow motion in 1080p 240fps or 4x slow motion in 1080p 120fps, Timelapse, and custom exposure settings. There's also SnapShot, which allows the camera to turn on and begin recording in under two seconds by pressing the shutter button once. 
Osmo Action will be available with a number of accessories, including a Camera Frame Kit, a universal mount for additional accessories and a window for the LED indicator to show camera status in real time, while protecting the device, Adhesive Mounts, a Waterproof Case good for depths of 60m, an extension rod, floating handle, multi-charger and filter sets. 
Available now, DJI Osmo Action retails for $499 AUD. 
You can find out more at store.dji.com.