DJI launches 'cut-price' Mavic 3 Classic
DJI's Mavic 3 launched a year ago at a pricetag of $3,099, (it's now actually risen to $3,199), so it's a welcome surprise to see the company has launched a third version, the Mavic 3 Classic, which simplifies the product offering by walking back some of the Mavic 3 specs but gains a nearly $1,000 smaller pricetag.
On the surface, the DJI Mavic 3 Classic is nearly indistinguishable from the original two options: the 8GB standard model and the even pricier still Mavic 3 Cine (which added a 1TB SSD drive and software improvements).
However instead of the tri-camera setup of its siblings, the new entry-level option includes just a single Hasselblad camera with a 20-megapixel, Micro Four Thirds CMOS sensor and 24mm equivalent lens.
Video specs include 5.1K footage at 50fps or 4K and 1080P at 60fps. Additionally, 4K capture can be made via a 'boost' mode to 120fps, and in 1080P to 200fps. Photos are captured as 12-bit RAW files for increased dynamic range, and video is is recorded in 10-bit D-Log for flexibility in grading.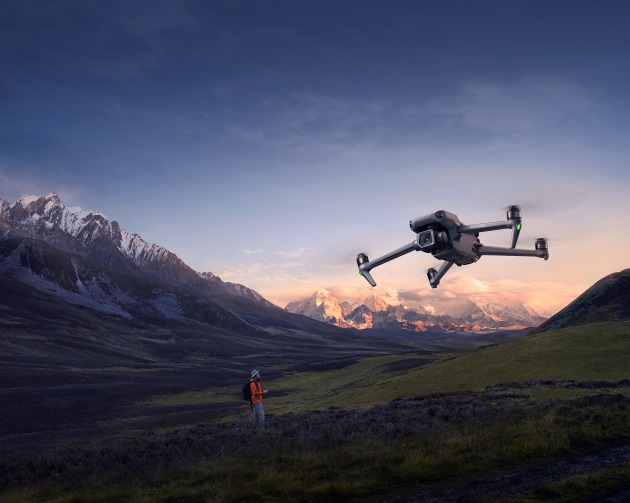 The DJI Mavic 3 Classic is a barebones setup, so in it's cheapest form of drone-only for $2,299, you don't get a controller or charger. That said, it is compatible with both the DJI RC remote controller, with its built-in touch screen, and the cheaper DJI RC-N1 controller, which requires a smartphone and the DJI app for live camera previews.
The DJI Mavic 3 Classic is available for sale now. As mentioned, on its own the Mavic 3 Classic starts at $2,299, but as this doesn't include a charger or controller you'll be better off buying the Classic with a charger and DJI RC-N1 remote controller for $2,399, or for $2,599 you can get the drone with charger and a DJI RC remote controller.
Additionally, a Fly More Kit which includes two Intelligent Flight Batteries, a Battery Charging Hub (100W), a 65W Car Charger, a Shoulder Bag and propellers will set you back $799.
You can find out more about the DJI Mavic 3 Classic on DJI's website.