DJI announces $239 Osmo Mobile OM4
DJI has announced the fourth iteration of the Osmo Mobile, with the release of the Osmo Mobile 4 (OM4).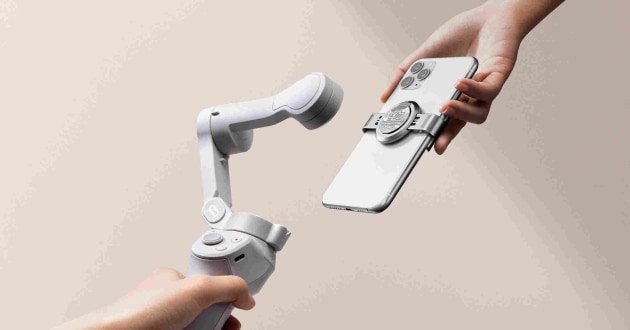 The OM4 keeps the same foldable design as its predecessor, but the system for attaching a phone to the device is all new, with the OM4 now shipping with two magnetic mounts that allow for a quick attach and detach without needing to clamp a phone down and rebalance it between shoots.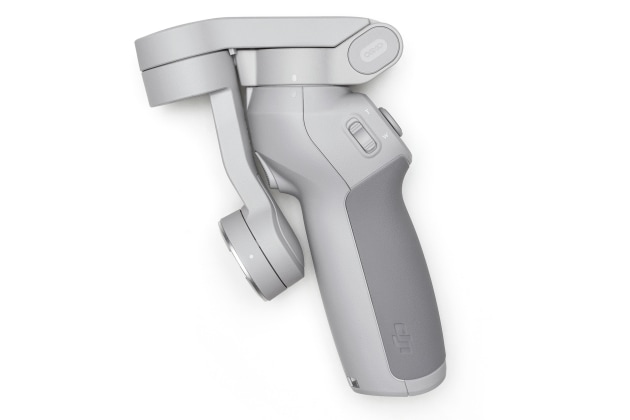 One of the magnetic mounts is also a clamp which wraps around a phone, and the other has a finger ring to make it easier to hold.
The other changes are less significant. It has the same button layout and 15-hour battery as its predecessor, although it is slightly lighter than the OM3. Along with the ability to charge connected devices, there's also upgraded motors for heaier phones.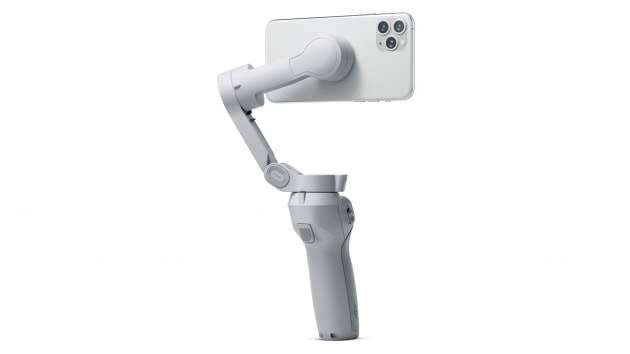 DJI have made some new software updates as well including:
Dynamic Zoom, formerly called dolly zoom, which works by digitally zooming in on a subject while walking backward or zooming out while walking forward
Spin Shot Gimbal Movement, which spins the camera in a barrel roll effect, though the phone won't spin a full 360 degrees since the gimbal only turns so far.
Clone Me Panorama lets you clone yourself or your friends so you appear multiple times in a single frame.
DJI also says the new gimbal will offer better performance when it comes to tracking people, and can better differentiate between adults, children, and pets.
Pricing and Availability 
The DJI OM 4 can be purchased from store.dji.com and authorized DJI retailers in Australia for the retail price of AUD $239 which includes a magnetic ring holder, magnetic phone clamp, grip tripod, wrist strap, storage pouch and power cable.
For more, check out DJI's website.