DJI announces $1,119 Mini 3 Pro
DJI has announced the Mini 3 Pro drone, which has been completely redesigned. The new compact drone offers 4K60 video, a larger image sensor, larger aperture, improved obstacle avoidance sensors, and even the option of a bigger battery, but it does come with a hefty price premium over its predecessor.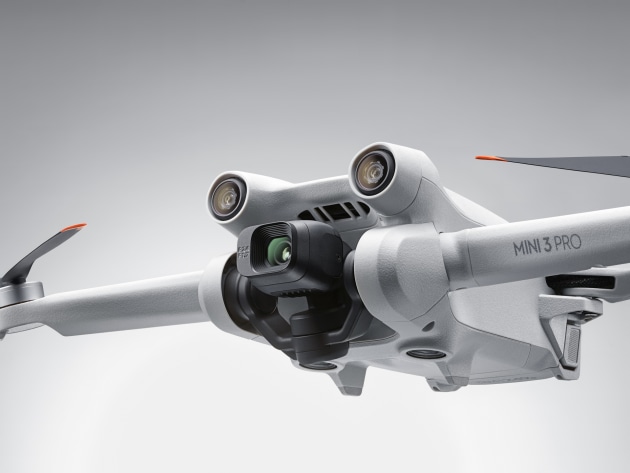 Like its predecessors – Mavic Mini, Mini 2, and Mini SE – Mini 3 Pro keeps the same compact foldability. But DJI says Mini 3 Pro was made with more built-in features than any other DJI drone its size, thanks to enhanced flight performance, camera system, battery life, and intelligent features that were previously only available in the Air and Mavic series.

Starting with the internals, Mini 3 Pro has a new 1/1.3-inch sensor (a little larger than the 1/2.3-inch sensor found on the Mini 2). The maximum aperture has also widened over the 2, at f/1.7. Video specs max out at 4K up to 60fps and HDR at 4K up to 30fps and, unlike the Mini 2, Mini 3 Pro can also shoot in a flat color profile to give videographers a few more coloring options in post-production. The camera also rotates 90 degrees for vertical shooting.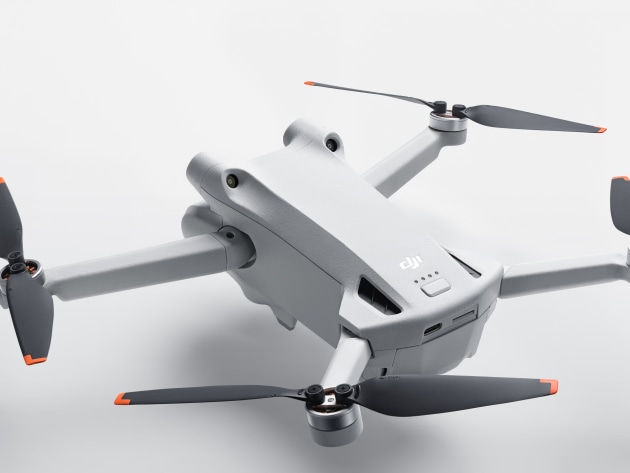 In a first for the Mini drone series, DJI Mini 3 Pro features 'Tri-Directional Obstacle Sensing', consisting of forward, backward, and downward visual sensors. The forward and downward sensors have a wider field of view for better route planning and environmental awareness.

These sensors also enable DJI's Advanced Pilot Assistance Systems (APAS) 4.0, which automatically detects and finds a safer path around obstacles during flight. In addition, these sensors also enable 'FocusTrack', which allows users to select a subject that the drone automatically keeps within the center of the frame during flight while automatically planning a safe flight route.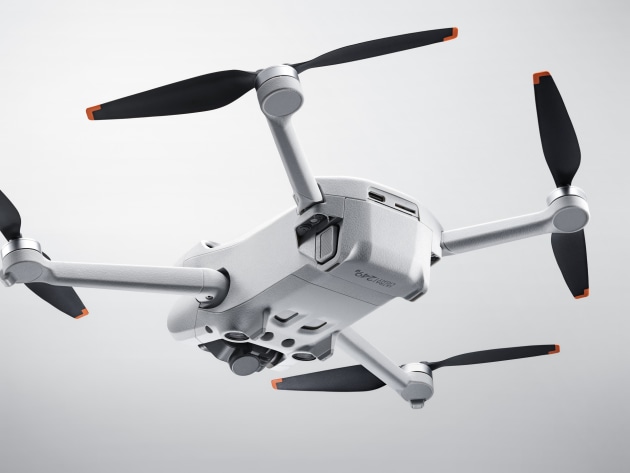 The Mini 3 Pro comes with two battery options - a standard battery, which has a maximum flight time of 34 minutes on a single charge, three minutes longer than the Mini 2. in addition, there's also an option to buy an 'Intelligent Flight Battery Plus', which allows for an impressive 47 minutes flight. However, using the bigger battery means that your drone will be heavier than 250 grams, which will mean it becomes subject to more restrictions by CASA. 
DJI also is expanding its remote controller lineup with DJI RC, a lightweight remote controller with a 5.5-inch built-in touchscreen. With the DJI Fly app already integrated, users won't need to mount their smartphone to their controller, freeing their personal device during the flying experience.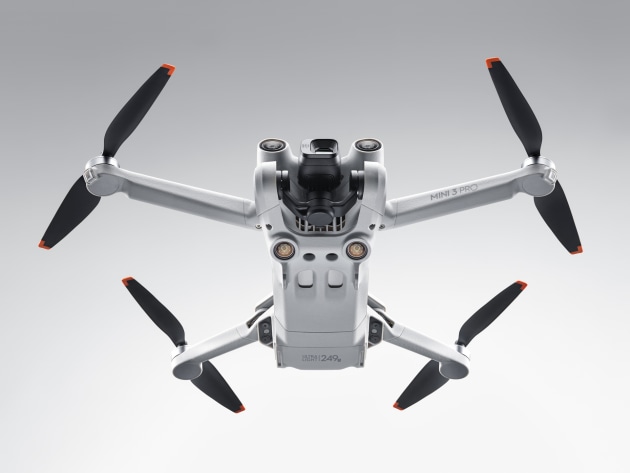 DJI Mini 3 Pro is available for pre-order today from store.dji.com and most authorised retail partners in several configurations with shipping starting by May 17. DJI Mini 3 Pro retails for $1,119 AUD and includes DJI's RC-N1 controller. DJI Mini 3 Pro (DJI RC) retails for $1,299 AUD and includes DJI RC. By comparison, the Mini 2 launched at $749. 
In addition, two accessory kits are also available for pre-order. The DJI Mini 3 Pro Fly More Kit retails for $259 AUD and includes 2 Intelligent Flight Batteries, 1 Two-Way Charging Hub, 2 sets of propellers, and one Shoulder Bag.
And finally, the DJI Mini 3 Pro Fly More Kit Plus retails for $359 AUD and includes 2 Intelligent Flight Batteries Plus, 1 Two-Way Charging Hub, 2 sets of propellers, and one Shoulder Bag.
You can find out more about the new drone at https://www.dji.com/dji-mini-3-pro.