DJI announce new Spark drone
DJI have announced the Spark, the smallest and easiest-to-use quadcopter the company has ever created.
Aimed at beginners and budget-conscious drone-users, the Spark looks to pack a lot of punch in a tiny handheld package, while sending a clear message to their rivals in the entry level drone market.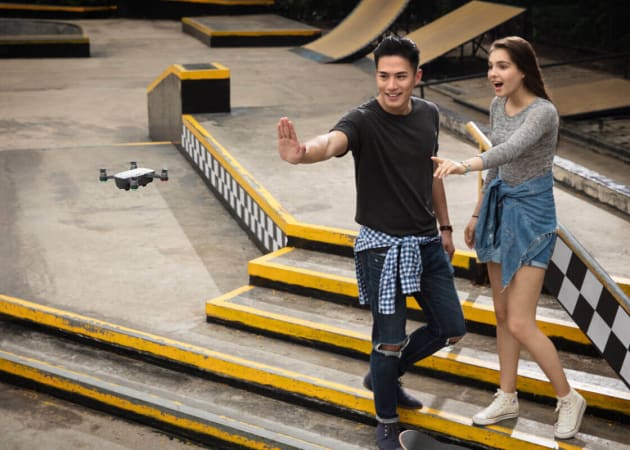 The standout feature of the Spark is the ability to control it using hand gestures with "Gesture Mode." This allows the drone to launch from and land back in the palm of your hand, but in a first for the Chinese company the Spark can be flown with hand gestures alone. There's lots of other interesting features too, including the ability to make a portrait gesture with your hands to take a picture, and create a shallow depth of field effect.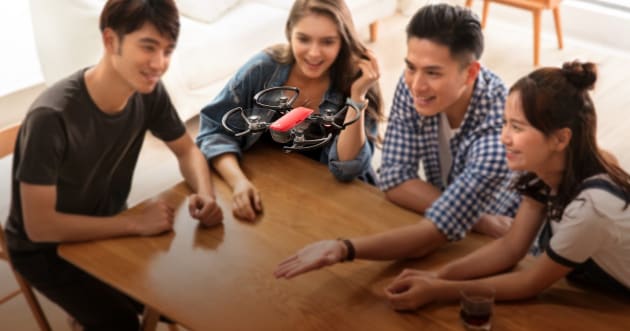 Although more complex manoeuvres, automated flight paths and similar have to be controlled from your phone and/or the Spark remote controller, DJI maintains that most of the drone's functionality can be controlled "by hand gestures alone".

In addition to hand gestures, the drone also includes intelligent flight options with pre-programmed flight paths and subject tracking; the "3D Sensing System" keeps the drone from running into obstacles in front of it (there's also a downward sensor, but nothing above or behind); and the whole thing can fly up to 31 mph (50 kph) with a 16 minute flight time.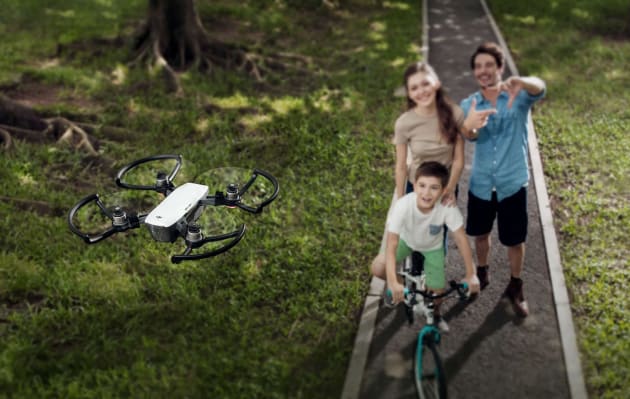 Finally, once you're in the air, the onboard camera uses a 1/2.3-inch CMOS sensor capable of 12MP photos and 1080p video, attached to a 2-axis gimbal. Although there's no RAW capability, it is all packed into a drone that is just 300 grams, less than a can of Coke – pretty impressive.
Spark is already available for pre-order on the DJI store, and it will set you back A$859.00. It's expected to ship from June 15th, 2017.
The drone is available in 5 colours—Alpine White, Sky Blue, Meadow Green, Lava Red, and Sunrise Yellow.
Find out more here.