Australian company launches new 'game changing' quick release camera strap
Australian camera strap company Lucky Straps have launched a new quick release system for their locally-made camera straps.
With a clear eye towards camera gear giants Peak Design, whose unique anchor link system has been wildly popular, Lucky's new system looks to address one of the criticisms of Peak Design's system by allowing photographers to attach, detach and swap camera straps on the fly without the need for any dongles, strap or buckles to remain on the camera.
Professional photographer and Lucky founder Justin Castles says the new Quick Release system has been more than two years in the making. It's a 'game changer' he believes. 
"Our camera straps are arguably the most comfortable in the world.  The long leather body of the strap has always had absolutely no hardware and it was critical that in designing this system we didn't reduce the comfort by adding large adjustment buckles," he says.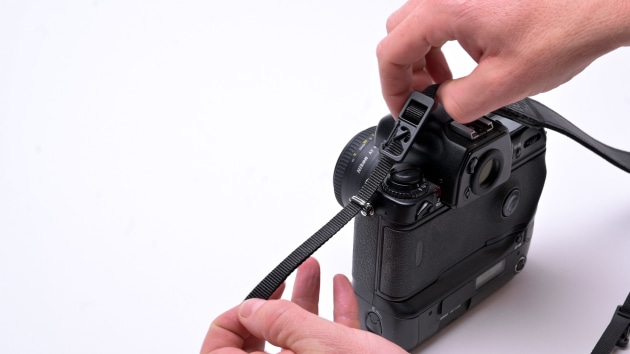 "By integrating the length adjustment into the clip itself and using dyneema webbing we were able to achieve a minimalist design with amazing functionality."
The dyneema webbing is cut and abrasion resistant, and tested to over 50kg while attached to a camera. 
The system fits any camera with a 10mm ring (Nikon, Fujifilm, Sony etc) or slot (Canon) connection, and leaves nothing on the camera when removed. There's also a safety lock, anti-theft features and length adjustments without bulky hardware. The alloy clips were custom made for Lucky.
The new Lucky Camera Straps Quick Release System is available now across the company's entire range of leather and cotton straps as an optional $20 upgrade, with each camera strap also customisable with a name or logo. 
You can find out more at www.luckystraps.com.au.