3 Legged Thing release new Alan Monopod and L-Brackets for Canon
3 Legged Thing has announced a new version of its carbon-fibre monopod, the Alan 2.0, and debuted a new L-Bracket for Canon's R5 and R6.
The 2.0 monopod features a new style of leg lock, improved internal leg mechanism, and an updated 'Tri-Mount' plate design,  features inherited from the company's Pro Range 2.0 tripods.
Starting with the legs, Alan 2.0's new Parallel leg locks feature three grippy rubber pads. The Parallel Locks feature a screw cap that stops the lock from being fully unscrewed unintentionally. According to the company, the chunky locks are easy to grip, even when wearing thick gloves, enabling them to be used in a wide range of conditions.
Alan 2.0 weighs in at just 615g. This, coupled with Alan 2.0's 60kg load capability, gives the monopod a load to weight ratio of almost 100:1.

Internally, Alan 2.0's leg locks share the same new style of anti-rotation Chicken Lips (shims) as the Pro Range 2.0 tripods, and these give the monopod increased stability and rigidity over its predecessor.
The top end of Alan 2.0 features the company's patented Tri-Mount plate, which includes three hollowed spurs for the attachment of accessories, and to help with cable management.
On this new version, the Tri-Mount has been contoured and rounded to make it more comfortable to use.
At the bottom end, Alan 2.0 ships with 3LT's durable Bootz rubber foot. This can be replaced with any of the company's alternative tripod footwear, or the Docz foot stabiliser which gives extra stability and smooth movement when panning. 
Finally, 3LT have also released Roxie – an Arca-Swiss compatible L-bracket that is contoured to fit both the Canon EOS R5 and R6, while still providing easy access to ports on the side of the camera, the battery door, strap lugs and lens release button.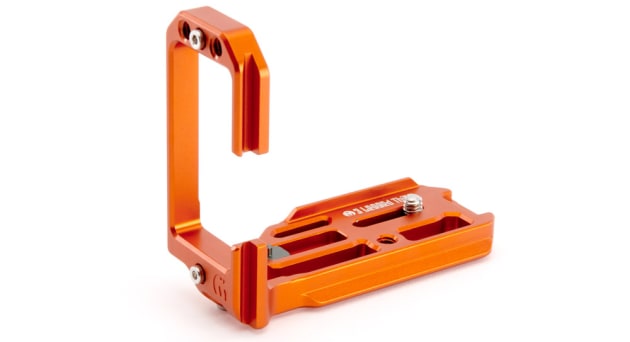 The Alan 2.0 monopod retails for $262, and Roxie will set you back $173 in both copper and metallic slate grey colours. 
For more information on the new products, visit 3leggedthing.com.