Free online webinar: Better workflows for photographers with Mark Galer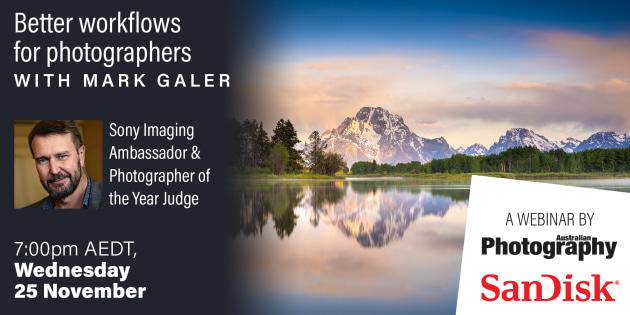 FREE WEBINAR: Better workflows for photographers
with Mark Galer
Join Sony Imaging Ambassador and Photographer of the Year judge Mark Galer to learn the secrets
of a more efficient imaging workflow, and find out what tools he uses in the field to maximise his time
behind the camera.
There will also be time at the end for questions.
Date: Wednesday, 25 November 2020
Time: 7:00pm - 7:40pm
Location: Online event via Zoom
Tickets: Registration is free. 
Due to popular demand, we have extended the registration limit to 1000 viewers. Hurry, spots are filling fast!
50 registrations will win a SanDisk Extreme MicroSD Memory card* 
Registration: Via form below or CLICK HERE
About Mark Galer
Mark Galer is a seasoned professional photographer, educator and author. He has written thirty books 
for the International publisher Focal Press, has served as a Senior Lecturer and Program Director of 
the BA Photography course at RMIT University in Melbourne, and is the Sony Imaging Ambassador 
for Australia. Mark's learning resources can be accessed via his website www.markgaler.com or 
his YouTube Channel.
Prizes:

50 attendees with proof of attendance will win a SanDisk Extreme 128GB MicroSD memory card (See terms and conditions below)*
*CLICK HERE to read competition Terms & Conditions.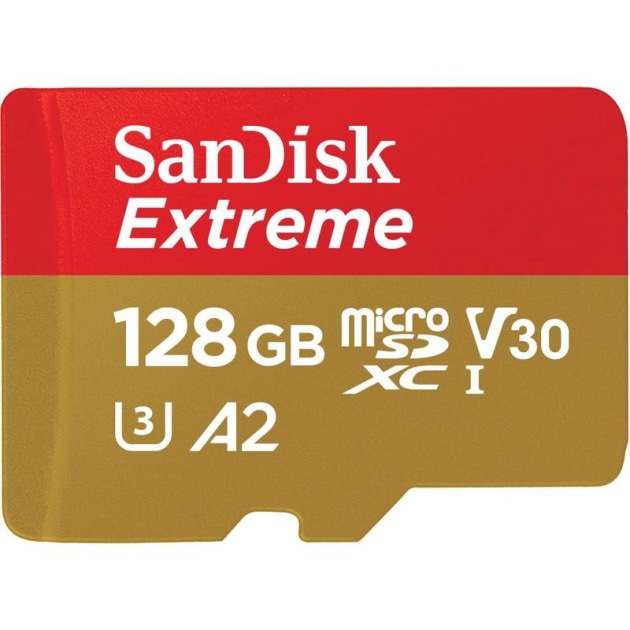 Brought to you by: