December monthly photo comp: The wrap
Classical or modern, architectural photography rewards photographers who are prepared to take the time to seek out inspiring locations and perspectives.

Thanks to everyone who entered our December Architecture competition and congratulations to the 32 photographers who made the final shortlist.

In the end, Sreedharan Balakrishnan's photo, 'Elements' was just too good, taking out the People's Choice voting on Facebook, and winning over this month's guest judge, 2017 Black and White Photographer of the Year, Matthew Tuffield.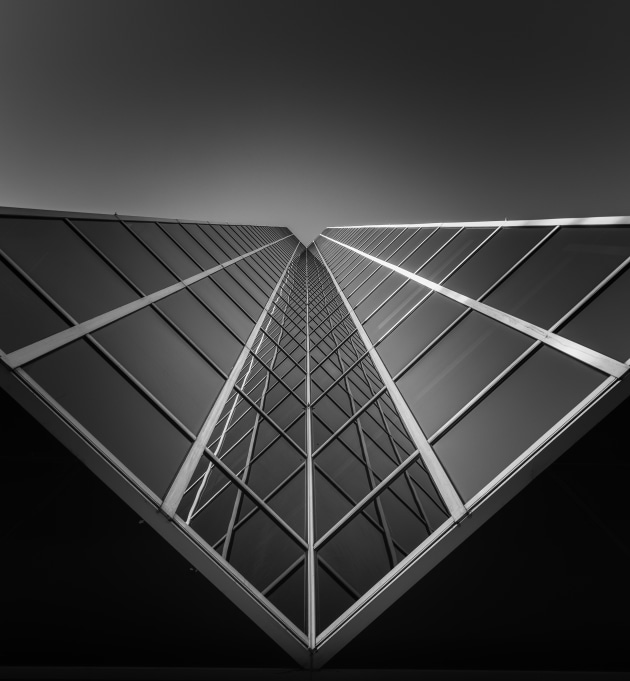 "I found this shot to be beautiful due to its simplistic and sharp representation of the building," wrote Tuffield. "The clear sky gives both a haunting dead space at the top of the photograph, and also creates a perfect and beautiful symmetry reflection in the glass panels.

"The rule of thirds is used perfectly in this image as the building draws the viewers eyes from the bottom of the building, leading up to the centre point into the dead space area. Lastly the use of black and white helps create the simplistic view while allowing the building's structure to stand out."

Sreedharan has won $250, courtesy of our good friends at Eizo, and a 12-month digital subscription to Australian Photography or Capture.

You can see the full list of shortlisted images over on our facebook page, and if you fancy entering our February comp, the theme is 'aerial' – enter here.