UPCOMING INSTAMEET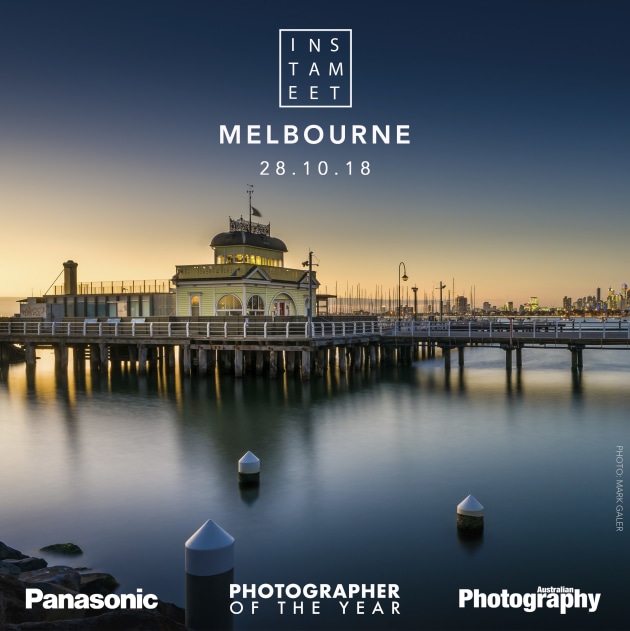 As part of 2018 Photographer of the Year presented by Panasonic you're invited to join Australian Photography and Panasonic Australia for a FREE instameet at Melbourne's St Kilda Pier at 6.45pm on Sunday 28 October 2018.
Shoot some great images, try out the latest cameras and lenses from Panasonic and meet one of our Photographer of the Year judges.
What is an instameet?
An instameet is simply a gathering of people who get together at a set time and place to shoot and share their images on Instagram. It's relaxed, social and fun! It's also a great chance to meet like-minded photographers. You might even meet some people you follow on instagram.
Will there be prizes?
Yes, we'll have some great prizes to give away including a Panasonic Lumix DMC-LX10 and a subscription to Australian Photography. To be in the running fill out the form below, turn up on the day and upload your best shots to instagram using the tags we specify on the day.
Do I need to be on instagram?
No. If you are into photography, come along. To be in the running to win a prize you will need to upload your images to instagram within a couple of days of the instameet. You can get a friend to help you with this or follow these simple instructions to set up your own instagram account.
What should I bring?
Bring your camera and any other camera gear you think you'll need. A tripod will come in handy when the light begins to fade. Don't forget your phone and anything else you need to get your images onto instagram. Bring an umbrella and wet weather gear if rain is forecast.
Questions?
Drop us an email at editor@australianphotography.com