Photopea is a Photoshop clone for desktop - and it's free
If you've been looking for a Photoshop alternative that won't break the bank, then Photopea, a free Photoshop clone, may be just the ticket.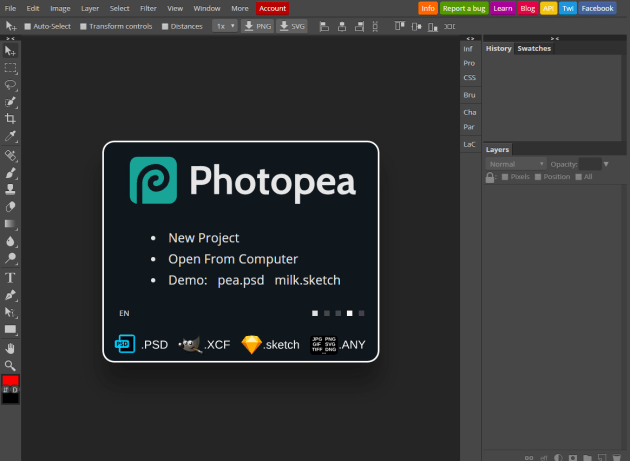 Earlier this week Photopea's creator, Ivan Kutskir, a 28-year-old programmer based in Prague, Czech Republic, did a Reddit AMA (Ask me Anything) where he explained the origins of the program. 
He says he spent more than 7,000 hours, or around 5 hours a day for 3.5 years, developing Photopea as a hobby while studying programming. Remarkably he said he has only recently started making money from his work, helped by advertisements and traffic from a massive 1.5 million people using the app last month.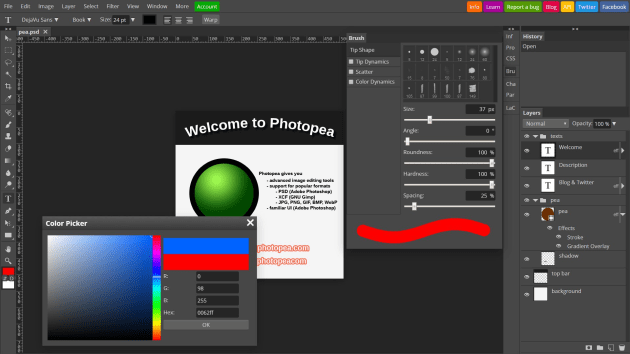 "Our goal is to create the most advanced and affordable photo editor," Kutskir writes on the Photopea website.
Photopea supports PSD, XCF, Sketch, XD and CDR formats, and includes many familiar Photoshop features including layer masks, blend modes, brushes, selections, and more, all in an interface that will be familiar to any PS user.
Still run by Kutskir on his own, there's an active community of users suggesting additions on the Photopea Facebook page.