Are your images falling short of your expectations? Has your photography become formulaic and forced, rather than free and instinctual? In the second and final part of our series on photographers block, and how to beat it, Drew Hopper offers three more tips to help you get your mojo back.

01 TAKE ON A PROJECT
Photography projects are a good way to get you to commit to shooting, and direct your energy to something worthwhile. It's like committing to a fitness plan and setting aside time to exercise. Choose a subject that interests you, and work out what you need to do to achieve the end result. The only rule is that you must have a deadline – don't make the mistake of letting the project drag on indefinitely. Working to deadlines is good practise and a good way to really push your creativity.

As well as setting out what you want to shoot, it's important to know how the images will be used. Maybe your goal is to print a photo book, exhibit your work in a gallery or café or have your images published as a photo essay in a local magazine, newspaper or website. The project can be as little or as big as you want, but make sure it's achievable. Start out small and get it done! Once you've completed your first project, you should feel empowered to take on bigger and more ambitious projects.



When I shoot seascapes I try to find a strong foreground element, usually rocks, to compose the shot. Here, I decided to compose a fairly minimal composition and focus on the contrast of the scene. Canon EOS 5D Mk II, 16-35mm f2.8 lens @ 16mm, 1/125s @ f/8, ISO 400, tripod. Photoshop CS5 for monochrome conversion, levels and contrast. Photo: Drew Hopper.

02 DON'T BE SO HARD ON YOURSELF
If you are like me, you probably find yourself frequently falling into the alluring, yet emotionally frustrating, trap of comparing yourself to other photographers. Most of us are guilty of this, but at what cost? While the online world can be a valuable source of inspiration, trawling some of the amazing images out there, can also put you into a spiral of self-doubt. Social media puts thousands of amazing images in front of us each day – rather than letting it put you off, harness the inspiration. If I have learned one thing as a photographer, there's not much to be gained by measuring your own sense of worth against other people's images.

It's fine to be analyse your own work, but be wary of being critical to the point of paralysis! Photography, like any creative artform, is a process. You are not going to be the world's best photographer when you're starting out – the main thing is to keep learning.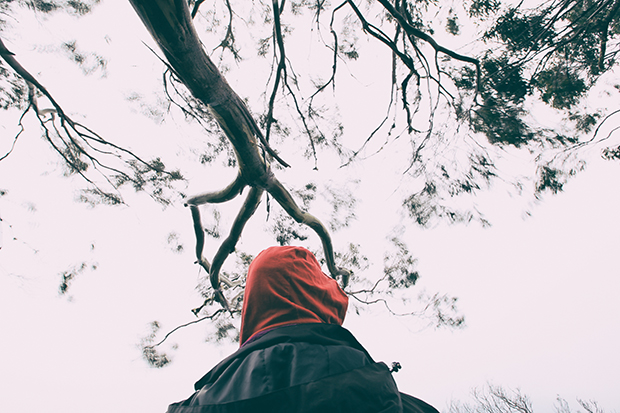 I was at this place to shoot landscapes but the weather wasn't cooperating so I composed this shot, which is something different from my usual work. Canon EOS 5D Mk II, 16-35mm f2.8 lens @ 16mm, 2.6s @ f/11, ISO 400, tripod. Photoshop CS5 for curves, levels adjustment, desaturation and sharpening. Photo: Drew Hopper.

03 FIND YOUR OWN VISION
There's an important difference between being inspired by a photographer and copying their work. We all need inspiration to create, however if we're only looking to replicate someone else's work it doesn't leave much room for us to grow. While most of us start out mimicking the work of other photographers we admire, at some point we need to pursue our own path. In a world where millions of images are made every day, being original can be challenging, but it's a goal you should always aim for if you want to really develop as a photographer.

Find your own voice and vision and run with it. Trust your instincts and shoot from the heart – you'll be happy you did.



Underwater photography is not something I'm very good at but it's exciting and I enjoy the change from my usual travel and landscape work. This shot was taken off Muttonbird Island on the Coffs Coast, NSW Australia. Sony NEX-5N, 16mm lens, 1/160s @ f/14, ISO 800, underwater housing. Photoshop CS5 to flip the image and adjust colour balance, contrast and sharpening. Photo: Drew Hopper.




I had no intention of capturing an image like this. I was just messing around with my new Fuji X100S and playing with the camera's film simulation modes. The image is testament to the benefits of experimentation. Fuji X100S, 35mm f2 lens @ 35mm, 1/250s @ f/2, ISO 1250, handheld. Photo: Drew Hopper.

See Photographers' block... and how to beat it! – Part One