Are your images falling short of your expectations? Has your photography become formulaic and forced, rather than free and instinctual? Maybe you're suffering from photographers' block. If so, here are three essential tips from travel and landscape photographer

Drew Hopper

to help you get your mojo back.

Photographers' block is frustrating and can happen to anyone anytime. We have all suffered the frustration of a creative rut, but thankfully it's usually only temporary. While we all want to create, there are times when finding inspiration can be difficult. This is completely normal, and it's important to understand that all photographers experience downtimes. Fortunately, there are a few things you can do to beat the negativity and use the experience to actually grow as a photographer. First, it's important that you do not wallow in self-doubt. Instead, you need to recognise that you're in a slump and take the appropriate steps to get your creativity flowing again.

A creative block is not a sign of weakness. It takes strength and determination to push forward. And when you do you'll gain a better understanding of how you can achieve your goals. If it was easy to be a creative powerhouse, everyone would be one, right? So, stop wallowing and start following these simple recommendations to help you break out of your funk and get your mojo back. The best part is it's not inherently difficult. It just takes some patience, a willingness to try different things and an understanding of what's going on.

01 BREAK THE MOULD
As photographers we typically specialise in one or two genres of photography. Usually, this is because we've mastered a particular type of shooting and are comfortable with the work we're producing. It's great being comfortable doing what you do, but sometimes you need to break away from what you know best and experiment with something that is completely new. Challenge yourself and step outside your comfort zone. If you primarily shoot portraits, find some landscapes. If you're always shooting landscapes, go out and do some portraits or try your hand at macro photography. Alternatively, stay put in your usual genre, but try experimenting with different lighting techniques. If you use flash for the majority of your images then try limiting yourself to natural light. By trying new things and forcing yourself out of your comfort zone you will discover new approaches and, hopefully, fresh inspiration.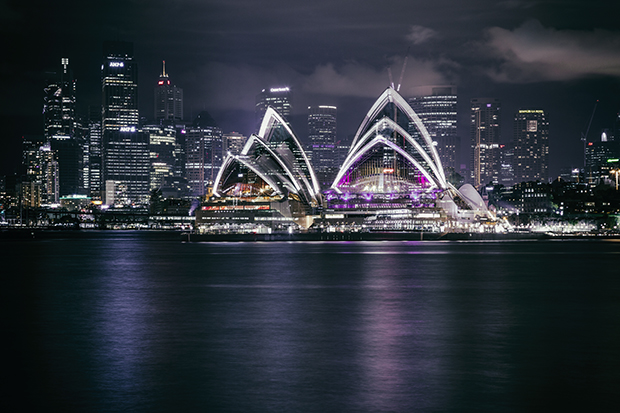 One of Australia's most photographed architectural icons. Not interested in shooting a cliché I tried a double exposure, placing the Sydney Opera House in front of the city skyline. Canon EOS 6D, 24-105mm f4 lens @ 105mm, 30s @ f/10, ISO 160, tripod. Two exposes blended in camera. Photoshop CS5 for contrast and saturation. Photo: Drew Hopper.


02 SHOOT WITH OTHER PHOTOGRAPHERS
Fortunately, we don't all go through photographers' block at the same time. I always learn something new and am pushed in surprising ways when I shoot with other photographers. Spending time with creative people can rekindle your passion for your craft and propel you out of your creative downturn.

It's easy to connect with photographers online, organise a shoot and go exploring. When I was going through down times in my career I spent time talking to other photographers about their work. This helped push me out of my comfort zone and inspired me to experiment with new genres and techniques.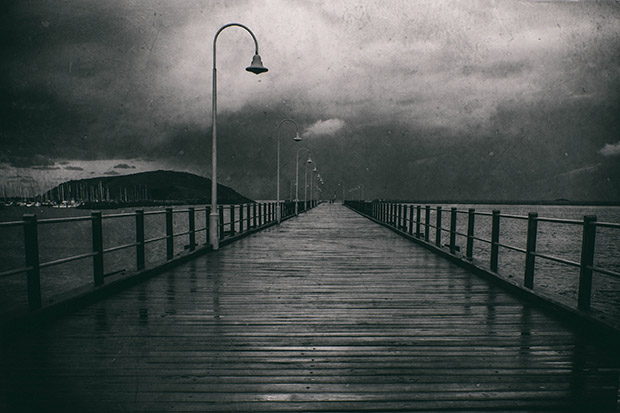 One of Coffs Harbour's most iconic landmarks is the Jetty. I wasn't really inspired to take just another photo of it, but I did anyway and during post I found this antique effect which gave it a different feel. Canon EOS 6D, 16-35mm f2.8 lens @ 35mm, 1/13s @ f/16, ISO 100, handheld. Analog Efex Pro and Photoshop CS5. Photo: Drew Hopper.

03 ATTEND A WORKSHOP
This is another great way to meet like-minded individuals and share your love of photography. You may not even need the tuition but it's always nice to be surrounded by a group of people with the same passion. You could even join or start your own photo walk. A photo walk is basically a group of photographers who get together at a predetermined spot with their cameras. You meet and discuss photography and then walk in a group taking photos of whatever visually grabs you. Most of these photo meetings finish somewhere where everyone in the group can exchange ideas and share images from the day. This is a great way to make new friends and learn new approaches.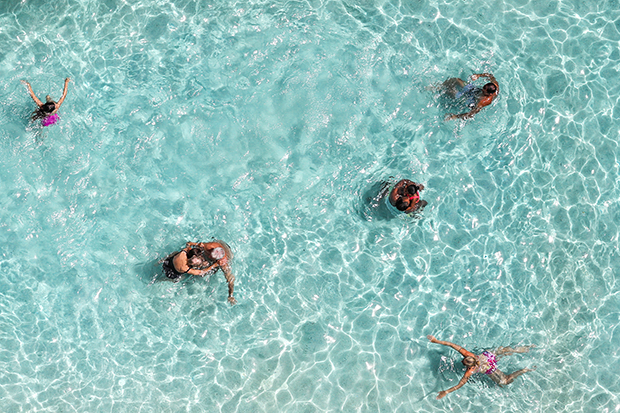 I took this image on a family holiday to the Gold Coast. We were staying in a penthouse overlooking the pool. I took this shot from the balcony with my trusty 200mm lens. I think this proves that photo opportunities are everywhere, you just have to be ready to capture them. Canon EOS 6D, 70-200mm f2.8 lens @ 200mm, 1/3200s @ f/5.6, ISO 250, handheld. Contrast, levels and sharpening in Photoshop CS5. Photo: Drew Hopper.

See Photographers' block... and how to beat it! – Part Two