Instagram could be just days away from introducing a 'regram' feature
According to The Next Web, Instagram is preparing to unveil a new announcement that will mark a major change for the hugely popular image sharing platform: the Regram. 
TNW has obtained screenshots of the new feature and several other feature updates that are still in the testing phase with small groups of users.
If the regram is implemented it will mark a major change for the Facebook-owned company. Previously, accounts that wanted to share on the platform relied on 3rd party apps. If the update proceeds, these would, in theory be put out of business overnight.
It could also potentially change how individual copyright is protected. One of the strengths of the 'share' function on other platforms like Facebook is that it helps combat images being used without permission. The counter to this is introducing a regram feature on Instagram could take away from one of it's strengths; the platform has always worked to encourage the generation of unique content, not just the sharing of it.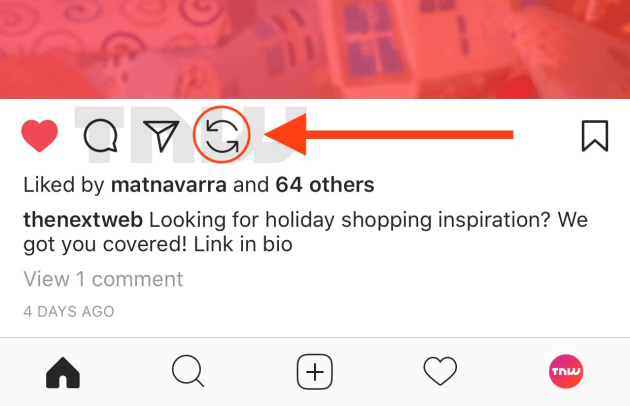 Looking at the image, it suggests that using the button would properly attribute the copyright owner, link back to their account, and add to the original post's social activity.
TNW reports that other features are being tested also, including adding GIFs to content, archiving of Stories, sharing content privately, and linking to WhatsApp.