Blackmagic Design has announced its Micro Studio Camera 4K and Video Assist monitor was used to shoot Chromat's Fall/Winter 2016 runway show at New York Fashion Week.
To capture 360-degree shots of models walking down the runway at the event, Supersphere's Josh and Jason Diamond, working alongside Director Winslow Porter, used nine Micro Studio Camera 4Ks (image below) and Video Assists as part of their 360Design 'Diamond EYE'* rig.
The VR rig was situated at the top of the U-shaped runway to capture the best possible viewpoint and main view of the runway. "We shot from the press area, so viewers not only feel like they are sitting at the fashion show, but also get the immersive experience of being embedded among the press and paparazzi," explained Josh, who was a producer on the project.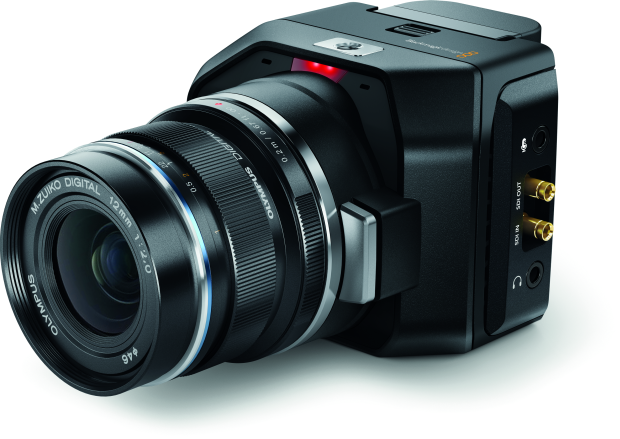 Jason, who was the VR camera supervisor on the shoot, explained, "The show featured complete darkness with flashes of neon light from the clothing, all the way up to bright lighting. We couldn't adjust the camera settings or iris on the fly, so we needed a camera that could capture it all and handle the wide range of lighting."
To view the video, visit: http://littlstar.com/videos/b737641c
In addition​, two recently released films used Blackmagic tools in production and postproduction: Box office hit London Has Fallen (starring Gerard Butler, Aaron Eckhard and Morgan Freeman) used Blackmagic Fusion Studio on the film's VFX and motion graphics and DaVinci Resolve Studio to digest the VFX plates (courtesy of Canadian post house Intelligent Creatures); and hit Japanese film BAKUMAN, part of the popular Manga series, used Blackmagic Fusion Studio on the ending sequence's exciting VFX.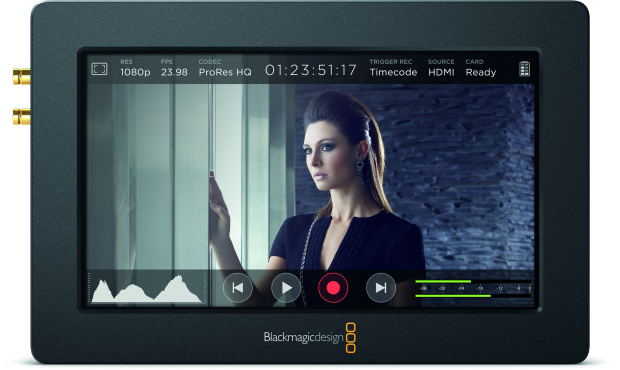 *The 'Diamond EYE' rig features a custom central mounting point, and all the Micro Studio Camera 4Ks were connected to it and calibrated for the final stitched frame. Each of the nine Micro Studio Camera 4Ks were connected via SDI to its own Video Assist, mounted to the cameras on tiny ball heads so they could be rotated. Two custom Switronix battery plates, each with nine 12v connectors from XLR cables, along with Switronix Gold Mount Batteries, were used to power the cameras and Video Assists (above).