Apple's top spec 2017 iMac Pro will set you back $20,400
Apple's new standard-bearer for desktop high-performance has hit Australia, and if you want a new iMac with more power than just about anyone could feasibly need (probably), well, that's going to hurt.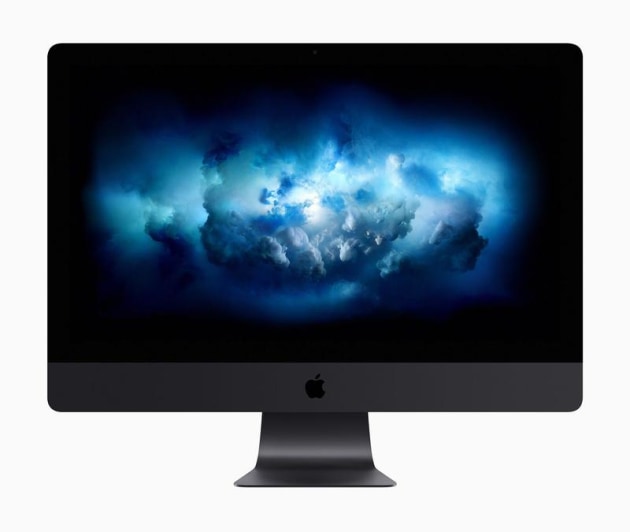 The standard configuration of the 2017 iMac Pro starts at $7,299, with the following specs:
3.2GHz 8-Core Intel Xeon W processor with Turbo Boost up to 4.2GHz
32GB of 2666MHz DDR4 ECC memory
1TB SSD
Radeon Pro Vega 56 with 8GB of HBM2 memory.
Apple calls the new iMac "the most powerful Mac ever", so it goes some way to say that even the base model has some pretty impressive specs. It's available in two forms, the base model mentioned above, or for an additional $2,240 the same 8-core processor with 64GB of 2666MHz DDR4 ECC memory.
But it's when you start customising the desktop powerhouse that your wallet will wish it had legs so it could run away and hide.
If you want to add on the top spec 2.3GHz 18-Core Intel Xeon W processor with Turbo Boost up to 4.3GHz, that'll be $3,800, and 128GB of 2666MHz DDR4 ECC memory will be another $3,840. A 4TB SSD will ping you $4,480, and a Radeon Pro Vega 64 graphics card is a snip at $960.
The grand total? Just $20,419, with just a six to eight week wait.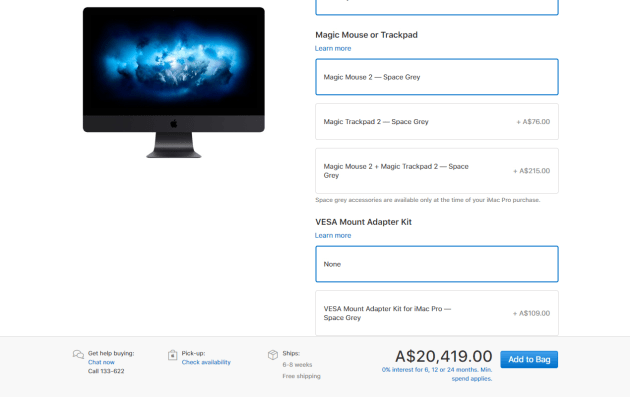 On the plus side, the early reviews do suggest Apple's most expensive computer has been worth the wait.