JOIN US AT FOTO L!VE 2018
 FOTO L!VE will be back again in 2018 with a new program of speakers announced in the new year.

FOTO L!VE is an annual one-day event designed to help photographers shoot better photos and improve their business and marketing skills.


The 2017 event featured eight of Australia's most inspiring photographers sharing their passion for photography, their techniques, their experiences, and the stories behind their most remarkable images.
Tony Hewitt, Helen Whittle, Mark Galer, and Matthew Vandeputte took the stage in the morning to talk about what it takes to create truly powerful and memorable imagery.


In the afternoon Lauren Bath, Daniel Linnet, Milton Gan, and Peter Brew-Bevan shared their perspectives on how emerging photographers can turn their passion for photography into a rewarding and profitable career.
FOTO L!VE will return to Sydney in 2018 and we'd love to see you there.




If you'd like to be notified when early bird tickets go on sale, please email us and we'll add you to our early bird mailing list.

fotolive@australianphotography.com

What they said about FOTO L!VE 2017...
"This was the best run event I've ever been to... extremely well catered, great content from the photographers, very inspirational."

"Thank you for an excellent event. I really enjoyed my time last year, but this year hit it out of the park. I really loved Helen's and Lauren's sessions – really engaging speakers with beautiful presentations. I thought the speaker lineup was diverse and great, and each one had something different to offer. Can't wait for next year."

It was a great event to learn and be inspired, and a great opportunity to catch up and network with other photographers at break time and with drinks. I love it. Thank you very much."


"Thank you for all the effort that went into this event. I thoroughly enjoyed it and learned a lot. Exceeded my expectations and look forward to 2018."

Download the FOTO L!VE 2017 program here


ABOUT 2017 FOTO L!VE...

Take your images to the next level – a photographer's masterclass
Morning session – from 9.00am. Includes morning tea.

As photographers, we all want to be better at what we do. Australian Photography L!VE is all about giving you access to practical, real-world advice from some of Australia's best photographers to help you take your photography to the next level.

In this special half-day event, you will hear from Tony Hewitt, Helen Whittle, Mark Galer and Matthew Vandeputte about what it takes to create truly powerful and memorable imagery.

With plenty of time for questions, some of the topics covered will include:
How to capture key moments
Composition and lighting techniques
How to edit for maximum effect
How to develop a unique style
How to create images that will help you win competitions

Hyperlapse and timelapse secrets.
Download the FOTO L!VE 2017 program here

 
Shoot for success!
An emerging photographer's masterclass
Afternoon session, from 1.30pm. Includes afternoon tea. Complimentary drinks from 5.00pm.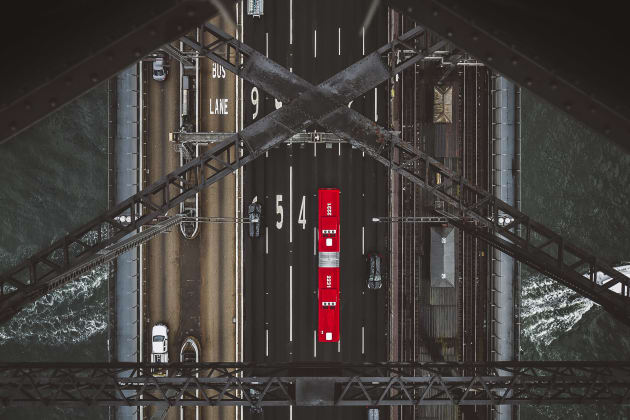 The path from emerging photographer to successful professional can be challenging, and those with an abundance of passion and perseverance are the ones most likely to succeed.

The question is, how can you harness your talent for photography and start taking the right steps to ensure a rewarding and profitable career?

In this practical half-day event, four of Australia's top professional photographers will share their own business and creative journeys and explain how you can make the most of your own skills to develop and thrive in this competitive marketplace.

With plenty of time for questions, topics include:

• Bottom line booster: How to use social media to grow your business and get more clients – Lauren Bath
• The evolution of style: Staying relevant and standing out from the crowd – Peter Brew-Bevan
• Thriving through diversification: Six ways to futureproof your career – Daniel Linnet
• It's not about the gear; it's all about the client – Milton Gan

Download the FOTO L!VE 2017 program here